Successful companies grow their business by building relationship with their customers because they know the importance of their connection with them. They exactly know customer loyalty is not just given away though; it must be earned. Building customer loyalty and trust matters a lot because selling more to current customers is easier and cheaper than finding new once.     
Secret to repeat business is following up in a way that has a positive effect on the customer. Read further and you will understand why building trust with customers is important and how to increase customer loyalty for your business.
Here we give you some of the tips to build customer loyalty:
Make Customers the Part of your Community – Delight Your Customers in Different Way
Try and make customers the part of your community. You can organize various programmes where you can involve your customers to be part of the campaign and they will very much feel it.
For example, "REI's Co-Op Dividend membership benefit. According to REI, your dividend is your share of the co-op's annual profit. So, the more you spend, the more you're contributing to the 'everyone wins' mentality."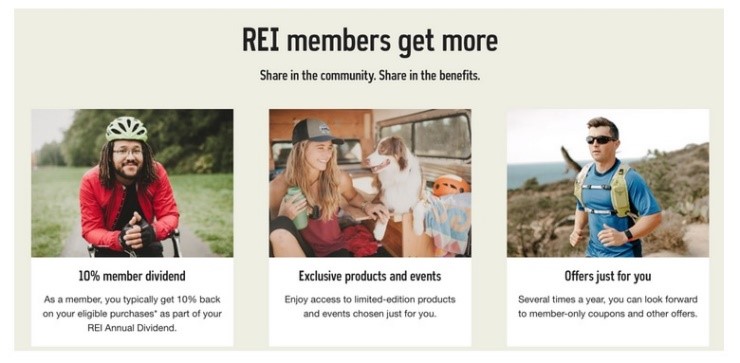 You can organize various campaigns and programs to bring your customers close to your brand. Researchers have shown that the more you involve your customers in your initiative, the happier they are with you.
Be Professional – Service Skills That Matters a Lot
While you deal with your customers, do not provide false commitments and be professional while you talk. When the customers look at your professional attitude they will automatically attract towards your brand and products.
Researchers have shown that 3 out of 5 customers will leave their old favourite brand if they are getting a better and professional service from the new one.
Make Use of Social Media – "Social Care" Not a New Concept
According to Forbes, "62% of millennials say that if a brand engages them on social networks, they are more likely to become a loyal customer."
This research shows that social media should not be underestimate when it comes to driving traffic to websites. Social media not only bring your customer but also increase customer loyalty base.
When you start engaging with your customers through social media you will see lots of improvement. There are different ways social media can help to build customer loyalty-
You can easily find out where your customers spend their time and which products and services they talk about.
It helps you to develop engagement plan.
Share best and engaging content with your customers.
Respond to Customer Reviews – Keep Them Happy with Your Response
Responding to a positive review creates a unique and personal communication link with a customer who has already demonstrated a proclivity for brand-advocacy. An immediate response always trigger an emotional connection which become a ground in building loyalty and repeat business opportunities.
Researchers have proved that 66% of the customers will stop shopping if they do not find you loyal and responsive.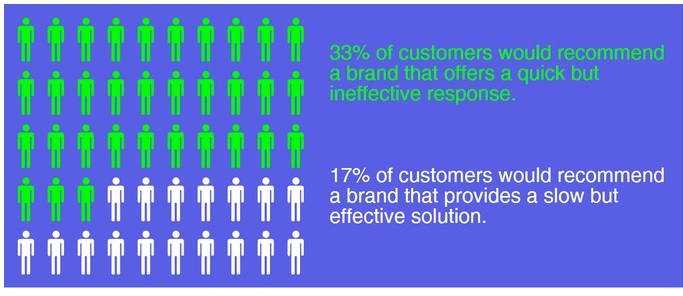 Benefits with positive response-
Businesses can exponentially increase the possibility of being found based on keyword searches.
Positive and instant response promotes your brand. After all good branding is all about consistent delivery of excellent experiences across all customers.
Positive review spurs review velocity.
Value Your Customer – Understand Your Customers
Do not take your customers lightly and value them as and when required. Try to make them comfortable with your brand. Send light messages on festivities and occasions that will help you come close to your customers. If you value your customers, the customers will value you and will come back to you whenever they need you.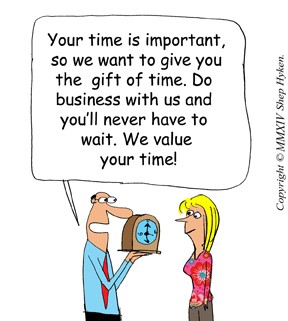 Educate your Customers – Not Advertising or Marketing
Customer education is one of the most powerful way to boost your sales and build customer loyalty with trust. When more technologically sophisticated and innovative products comes in the market then they leave customers scratching their heads. The simple fact is that whenever new product or service is launched, it require new knowledge and skills as well. If customers are not aware about the benefits of the product or service, they won't be able to recognize its full worth.  

Benefits of educating your customers-
Customer satisfaction automatically increase when customers are properly educated in using the product or service.
You become trust worthy brand and improves ROI.
Increase loyalty and improve brand advocacy.
Offer Real-time Experience – Meaningful Relationship with Digital Experience
Try to deal with your customers in real time. For example, the options of live chats on websites and social media accounts helps to generate more leads and improve customer loyalty with satisfaction. Different features in Live Chat like video and voice call, co-browsing, screen sharing etc. helps in attracting prospective customers and increase the ability to grow your business. The real-time experience matters a lot and the customers feel that they are being heard.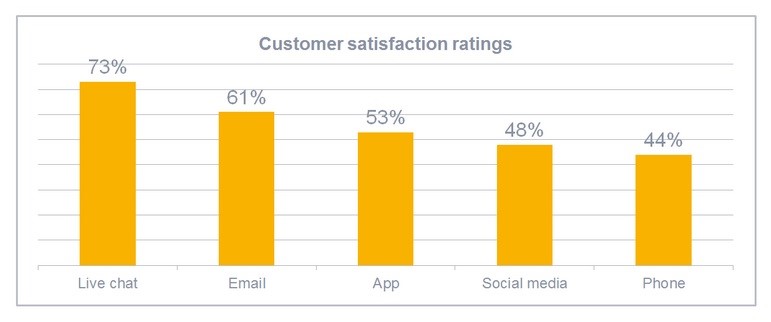 Once they know their queries are listened to, building trust with your customers will become easy. You should focus on providing the visitor a personalized experience that he will remember forever.
Round the Clock Service – Availability of 24×7
We have entered in the era where businesses operate globally on a 24/7 basis, and where IT services and applications must run continuously. The need to deliver round-the-clock access to applications and data has never been more critical.
When your customer knows that his trusted brand is always available for help whether he is trouble at midnight or at some peak hours in the day, he will feel secure and will keep his trust in you intact.
In a Nutshell
Whenever you are trying to deal with your customers, you should always keep in mind that the relationship should go long. As a brand, building loyalty and trust with customers is not an easy task and we needs to toil hard to achieve this.
The big brands whose names are etched in the minds of customers are so because the business teams have put their mind and efforts since so many years to get this customer loyalty today. Building customer loyalty is a long process and it will not happen for you in a day or two. The only elixir is you should keep working towards it.