To increase website conversion rate is one of the most important goal of website marketers today. Companies are trying a lot for increasing customer engagement and keeping them hooked to the website.
But even after a lot of efforts being put in the domain to increasing website conversions, ecommerce conversion rate for Q1 2017 has been just 2.48% globally.
So, how to increase website conversion rate?
Pop Up
A pop up is an age-old technique which has been used by a lot of marketers to grab user's attention. If overused, pop-ups can be very annoying however, if used smartly it can be one of the best tools to increase website conversion rate.
So, today we are going to show you how to use pop ups to increase website conversion rate
1. Give discounts via exit intent
There's a lot of work involved in bringing people to website. You would not want to see people leave your website before buying anything, but this happens a lot. You can cleverly use a pop up for converting the people who are leaving your website to be your customers. A pop-up which arises just when the person is about to leave your website surely brings his attention back.
You can offer discount in this popup which will grab the attention of website visitor and will convert him into a shopper.
Source
2. Segment offers on basis of source
You have been trying hard to promote your website everywhere so that you can attract a lot of traffic. People come on your website and feel like everyone else. Personalization is the key here, make them feel important by making the offer for them only.
According to a report by Customer Contact Week, 66% of businesses believe that personalization is a quality that best defines customer-centric brands.
You can segment your website visitors on the basis of the source they are coming from. Just check this example below and you'll understand how personalization on the basis of source can make an impact.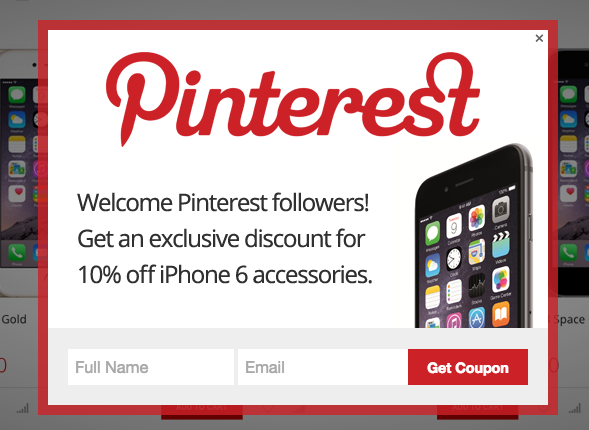 Source
3. Remind them of the cart via exit intent
There are a lot of instances where people add items to their cart but do not complete the purchase. They may be leaving due to various reasons like:
Forgot about the item while browsing through other products.
Got more interested in other products
While they got distracted and were ready to leave, you can show them an exit-intent popup reminding them of the products which they have left in cart.
4. Ask them to be added in the email list using time based trigger
There would be people who would be interested in the product but would want to purchase at that time. These types of people generally spend good amount of time on the product detail page.
These people are your potential customers, you can capture their email addresses using pop ups. You can show a time-based trigger to show pop up for collecting email address. A person may not hesitate in sharing the email address if you promise to provide them with valuable information.
5. Collect feedback
A pop up can be a great way to collect feedback. It enhances the customer experience by making them feel important. You can your customers about their opinion on various features of the website and how you can improve them.
When customers will believe that you value them and is interested in serving them better, they will definitely visit your website again and buy from you which will help you to increase website conversion.
6. Show Recommended Products
When one of your website visitor goes through product details and decides to purchase it by adding the item to cart. It fulfills your target of getting website conversion, but do you know that you can increase the average deal value by just showing some related products?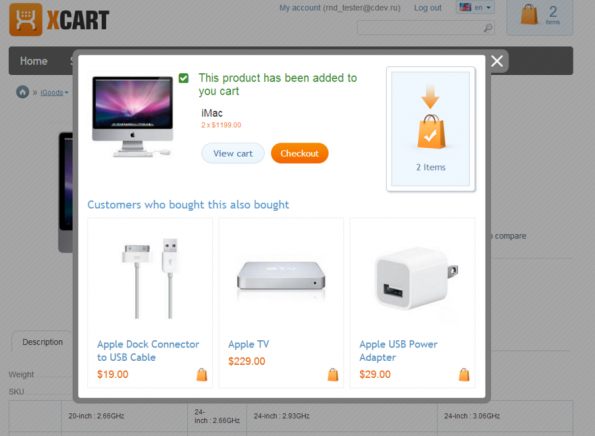 When a product is added to the cart, you can show a pop up containing some other products which are related to the original product with the title "Recommended Products". People tend to buy the related products increasing website conversion and average deal value.
7. Create Fear of Missing Out (FOMO)
While you have brought the traffic on the website after a lot of efforts, you would want them to buy the product at that time instead of a later date. They may have come just to check the product details but to convert them show an exit intent banner showing a limited time offer.
Source
This phenomenon is called "Fear of Missing out", it is to show a limited time offer e.g. "Free Shipping for Today Only", "Extra 10% of First Time Visitors" etc. You can also show a countdown running on the pop up showing a limited time offer.
8. Ask to Enter Contest
A contest pop up is a very smart idea to increase engagement with your website visitors and add them in your email list. You can use this as a time based triggered pop up and ask them to enter the contest.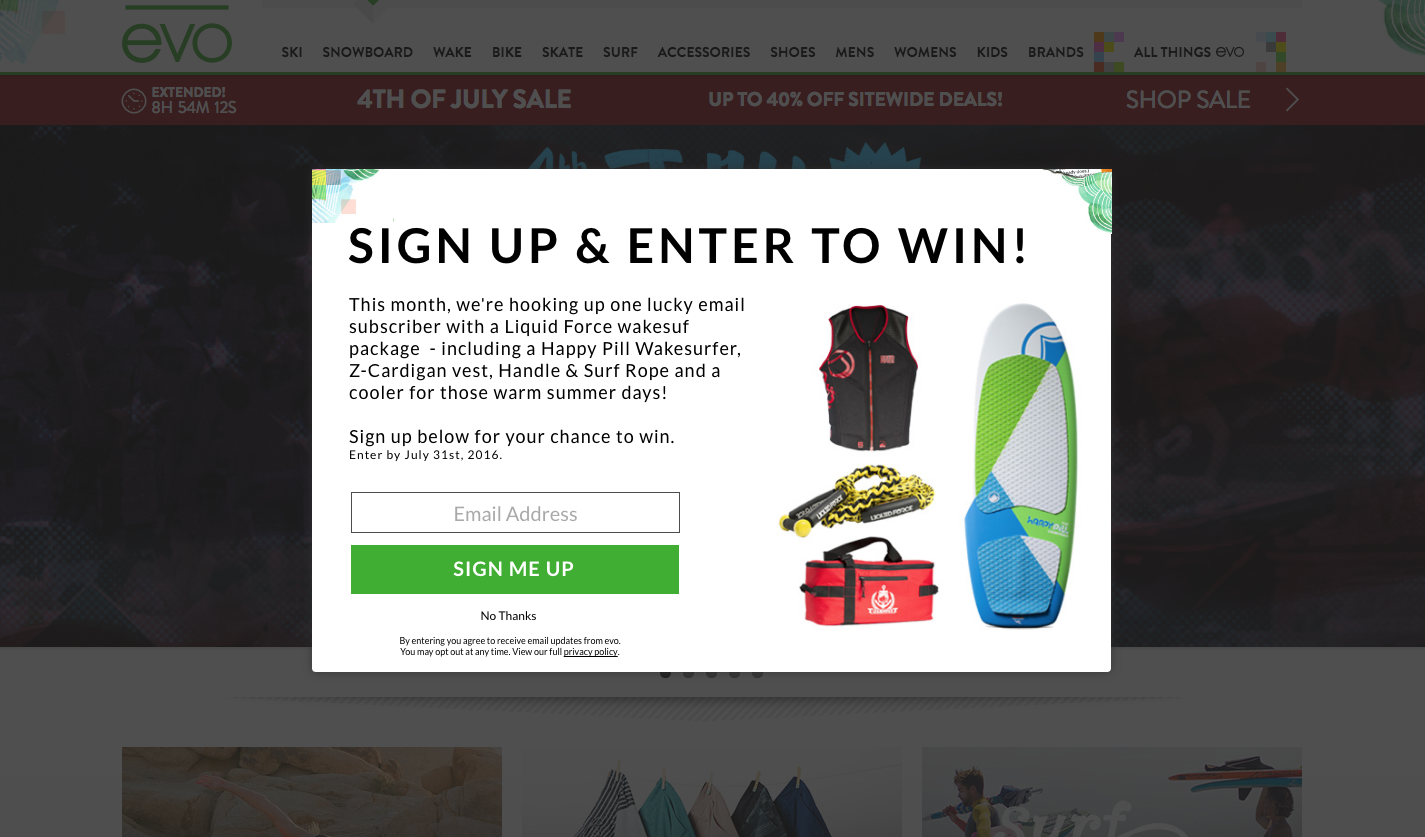 Source
You need to make the "Title" of the pop up very clear which can be easily read and understood. This copy should tell visitors what value they will receive, what action they need to take to receive the benefit (email opt in, social follow, no action at all)
9. Clear CTA
The CTA of your pop-up plays a very important role in increasing website conversion rate. You need to make your call to action(CTA) button clear and actionable.
One of the most important thing of highly converting CTA's is that they are "positive". A positive CTA with clear message tends to get more clicks. Some of the words which can be used within CTA's are
Now
Quick
Fast
Hurry
Instant
Approaching
Never
Seconds
Again
10. Host a Webinar
If you're in a B2B business then showing your authority in the industry as a knowledge leader is important before getting conversions. You can show a time base triggered pop up showing the registration details of a webinar which you're going to host.
You'll get the email addresses of people who register and can be added in your subscriber list. These people enter your email list funnel which you eventually use to increase website conversion rate.
Conclusion
These different pop up strategies have helped a lot of companies to increase website conversion rate. Have you tried something else which has helped you?
If yes, then please do not hesitate to share them in the comments section below.