In a live chat license, the most basic role is hold by the 'Agent'. Creating agent accounts lets you track your agents' day to day activities and helps you to get an idea about their overall performances.
To get started with creating agent accounts, follow the below mentioned steps:
Setting up an agent account
You can create an agent account in the 'Create Agent' section under 'Agent management'. Click on 'Create Agent' to get started.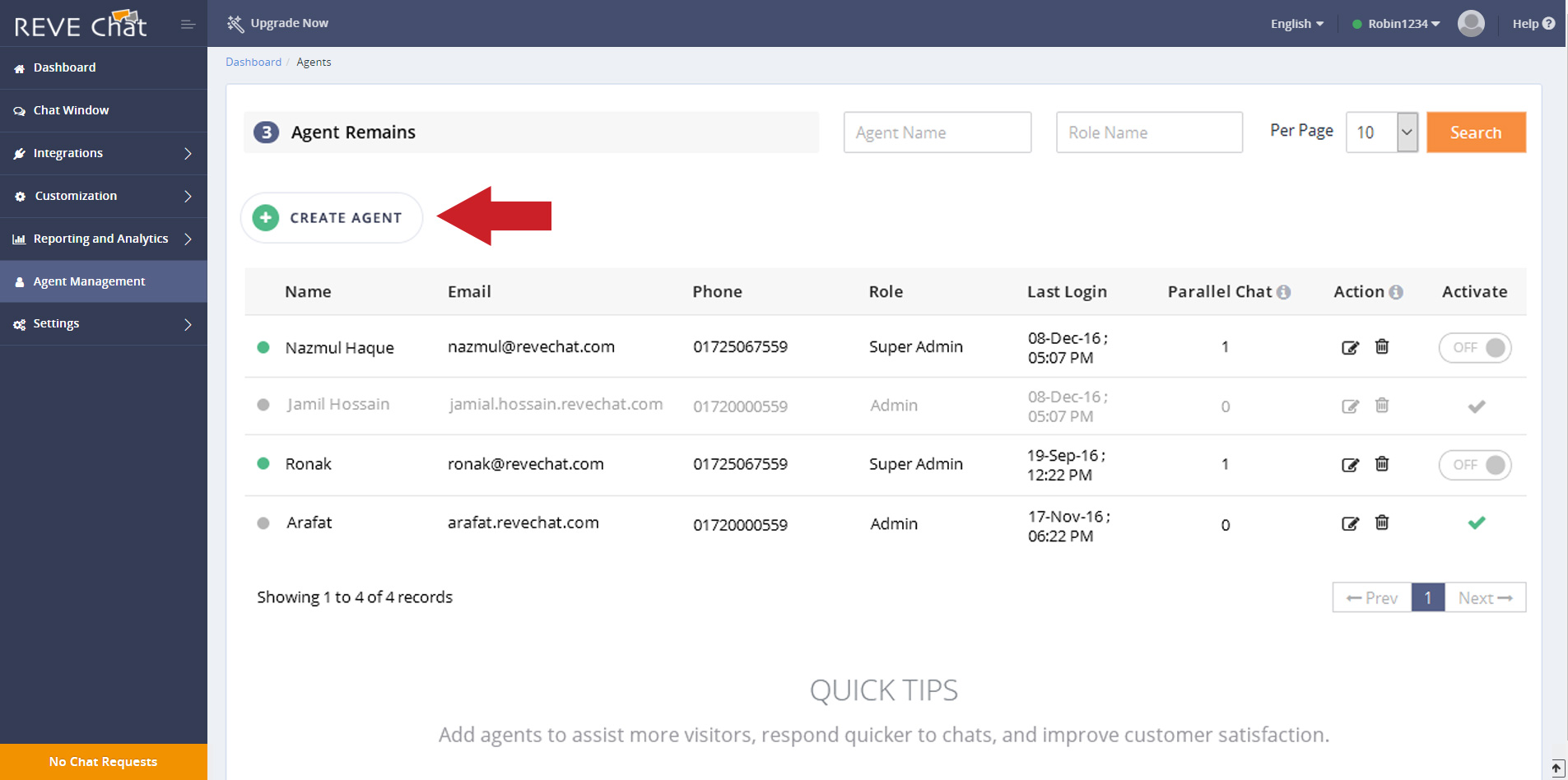 Next, you need to provide the agent's personal details like first name, last name, email, phone no, role you want to assign him, total no of concurrent chats, designation and any other additional info in the given spaces. Finally, click on the 'Submit' button to save the changes and 'Reset' button if you wish to edit anything.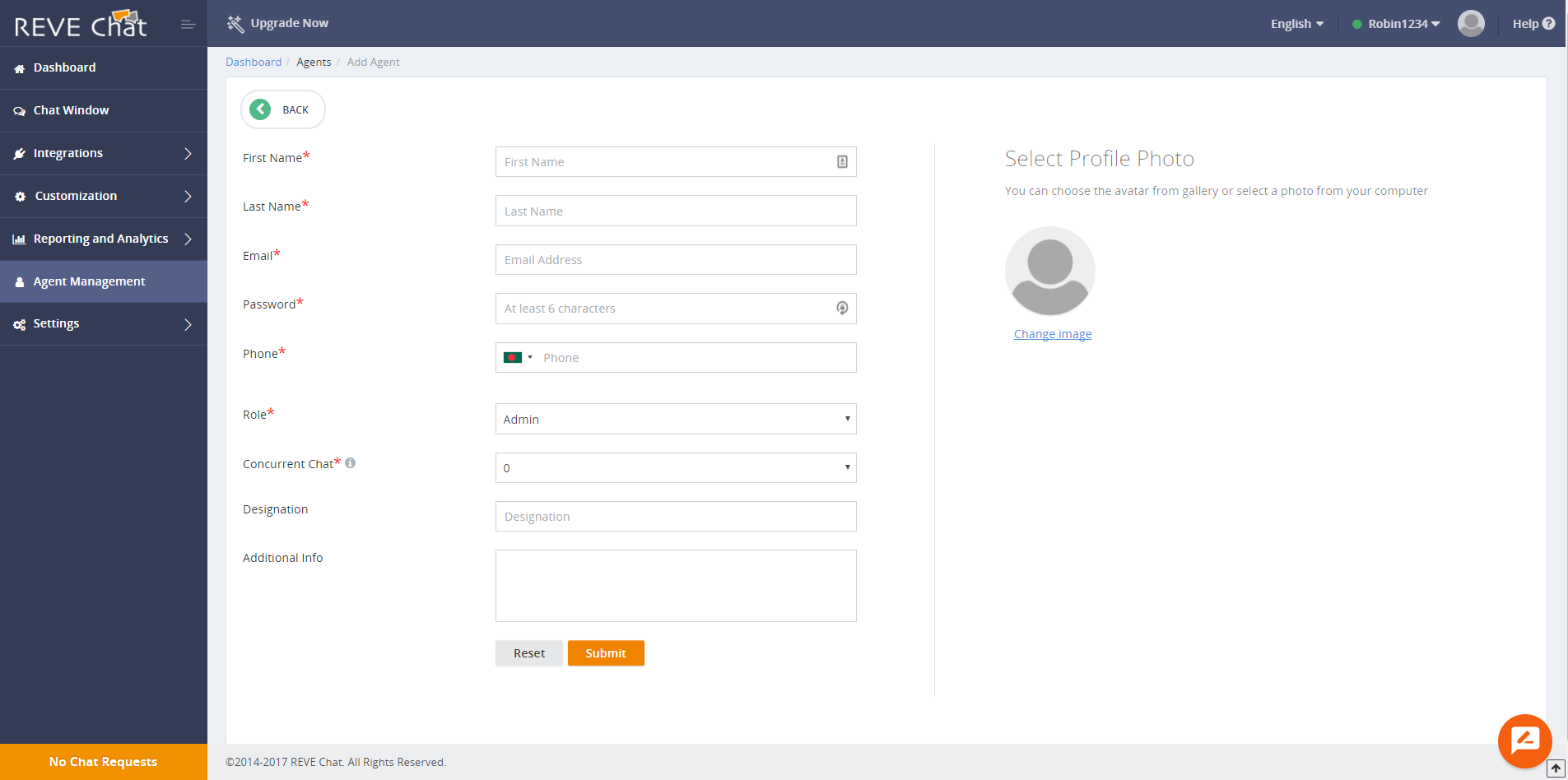 And That's it! Your agent account has been successfully created. You need to repeat the same process each time for creating new agent accounts. Go to the 'Agent Management' section to see details of all your agents.
Editing the agent profile:
 Click on 'Edit Agent' which will lead to a new page where all the details of the agent are given.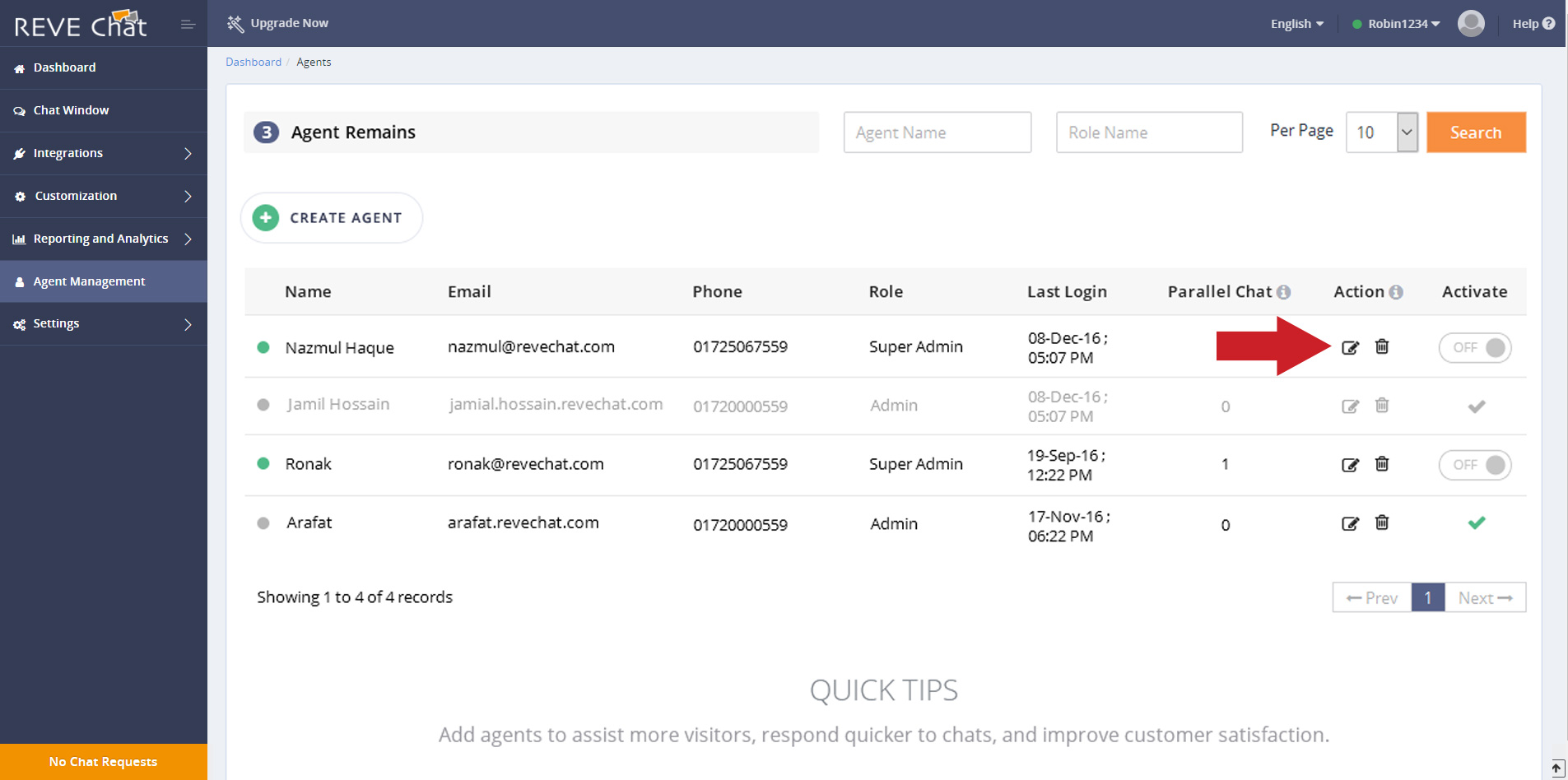 2. Here you can make your required changes and finally click on the 'Submit' button to save your changes.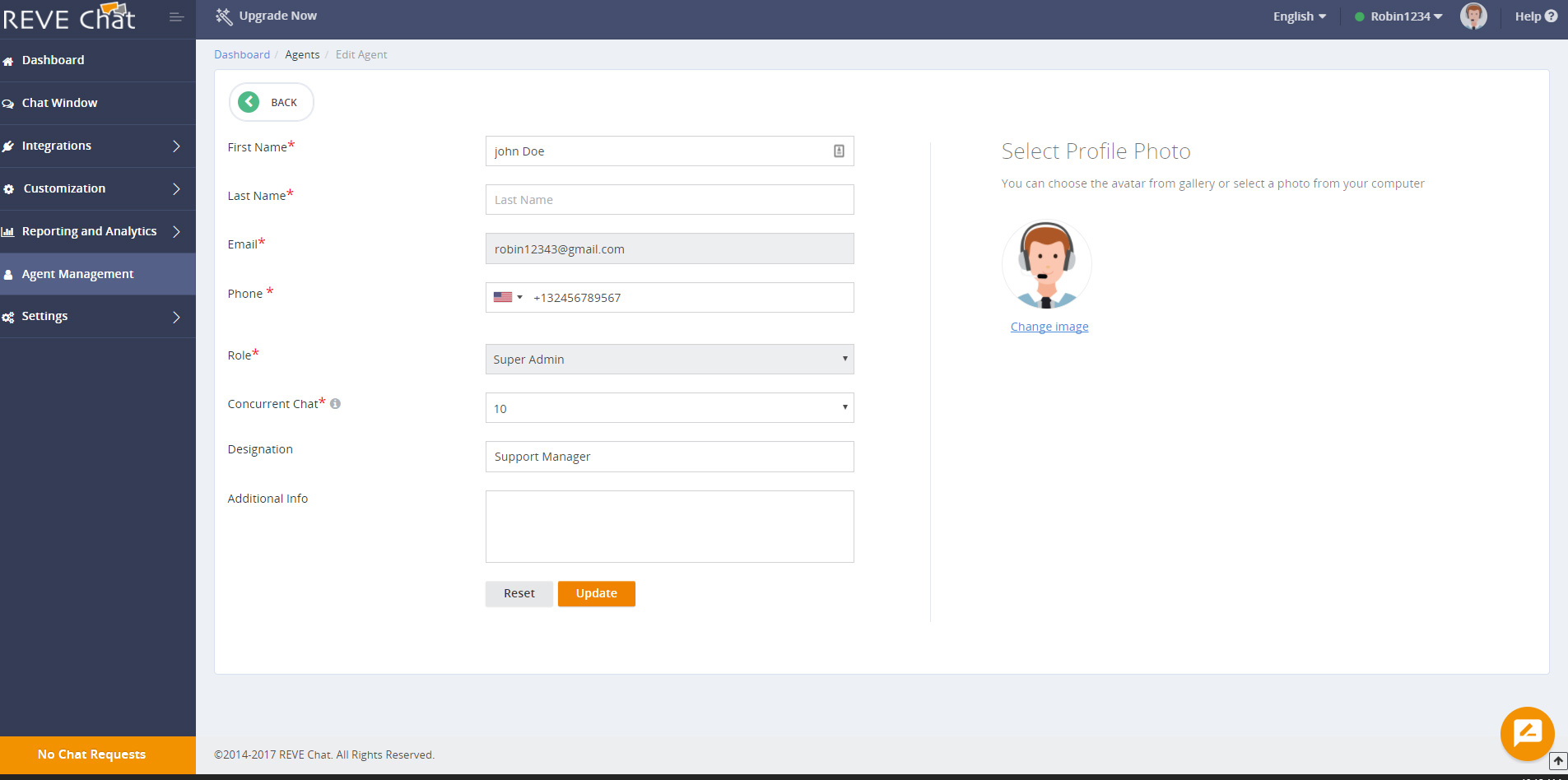 Deleting an agent profile:
Select the specific agent profile which you want to delete from the 'Agent List' under 'Agent management'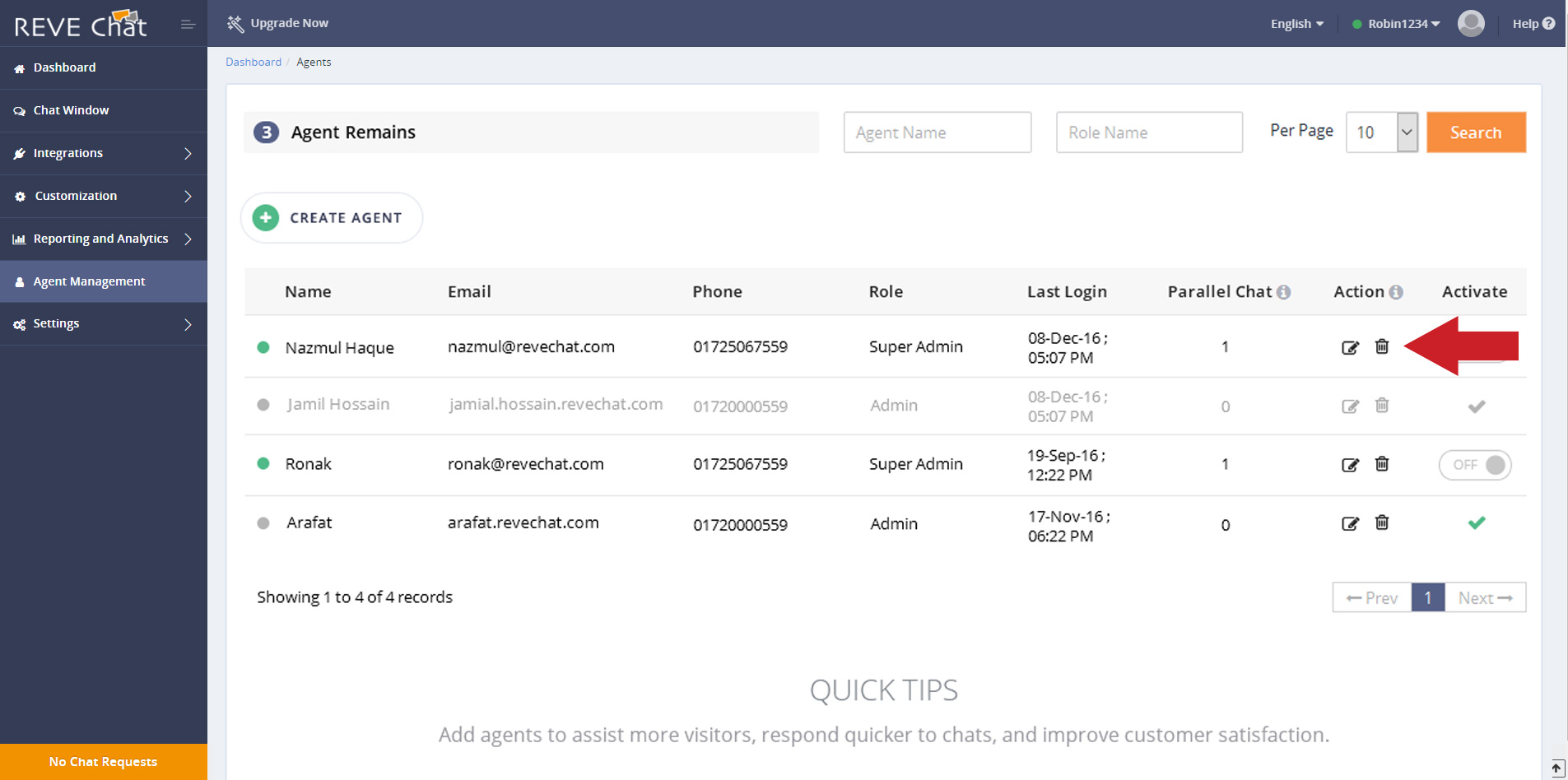 Next clicking on 'Delete Agent' a popup window will appear asking whether you really want to delete that profile or not. Click on 'Yes' to delete that profile. For cancelling, click on the 'Cancel' button.