Billing Plans
REVE Chat offers you the flexibility to upgrade your account at any moment you feel the requirement.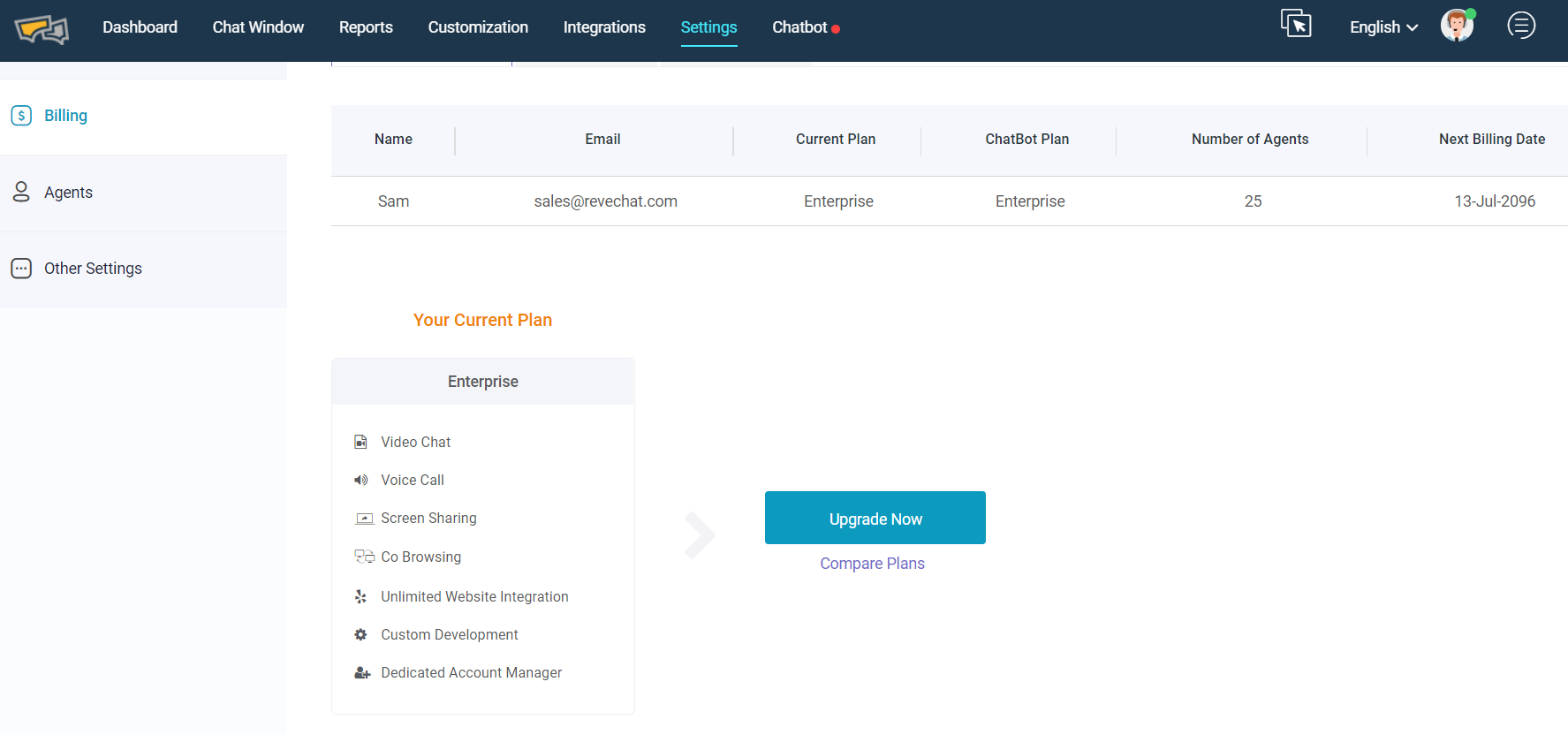 Once you upgrade your subscription, you will be able to access the new features. 

Also, your payment for the current plan cycle will be adjusted in the new plan, when the monthly cycle is over. The entire process happens on a prorated basis.