What is a Node?
A node is a part of the bot flow that you want to display as a response to particular customer response. It could be anything – a welcome greeting, product overview, or image relevant to your business  These messages are set according to the target customers when you look to create chatbots for your website.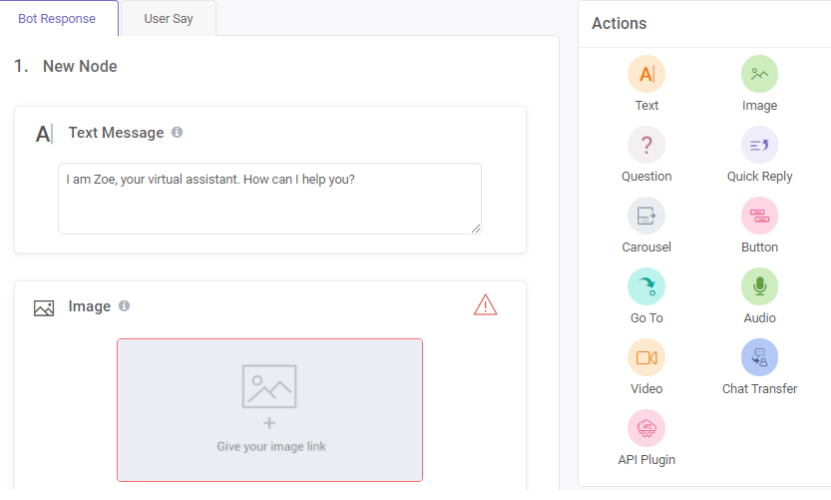 You have to add new nodes with the help of 11 different actions to build the bot flow. 
You can click on chat overview to learn more about all the actions offered by REVE Chat.