Telegram Messenger
Telegram is a popular messaging application that routes the conversations securely through encrypted servers. Telegram messaging app integration offers the opportunity to expand your customer service experience through instant messaging between the Telegram and REVE Chat dashboard.
It helps to open up a new channel of communication that encourages you to show your users that you are available for them. Some key benefits of Telegram integration are:
You can manage your queries sent by Telegram users from the REVE Chat dashboard.

Allow businesses to send sales confirmation of sales, and other information directly to customers via the telegram app.

You can improve your team productivity by managing multiple channels including Telegram from one platform.
How can you integrate Telegram with your REVE Chat?
You need to follow the stepwise instructions to integrate the Telegram application with your REVE Chat's live chat.
1. Log in into REVE chat Dashboard. Go to Integrations -> Telegram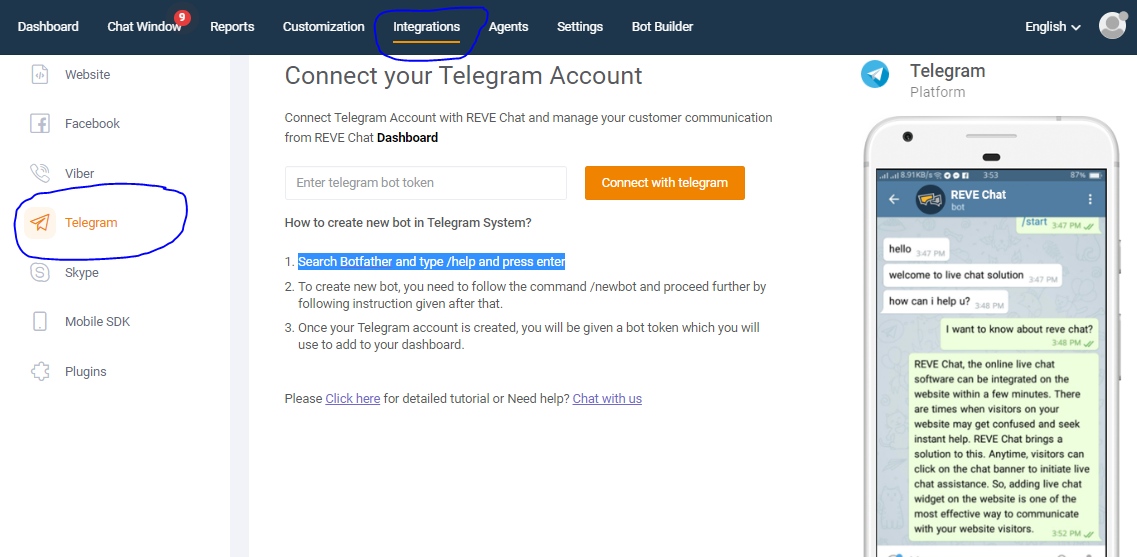 2. Enter your Telegram bot token you have received from @BotFather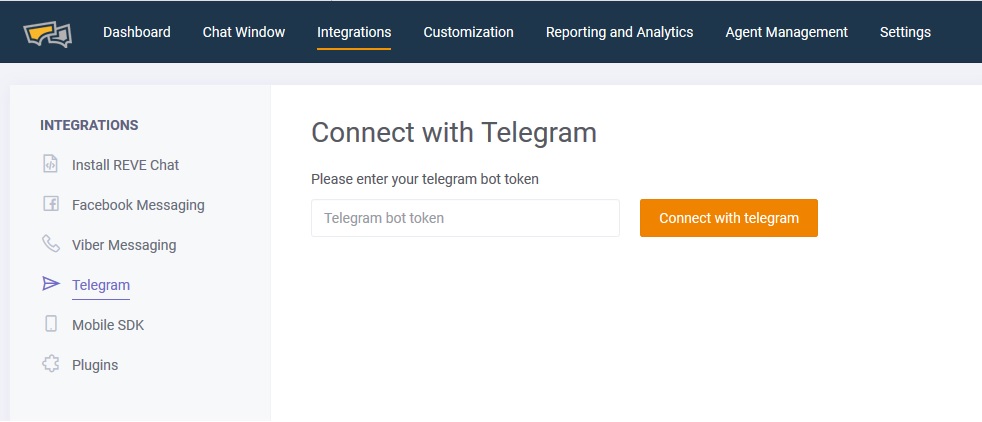 3. Then click on "Connect with the telegram button" to add your telegram bot.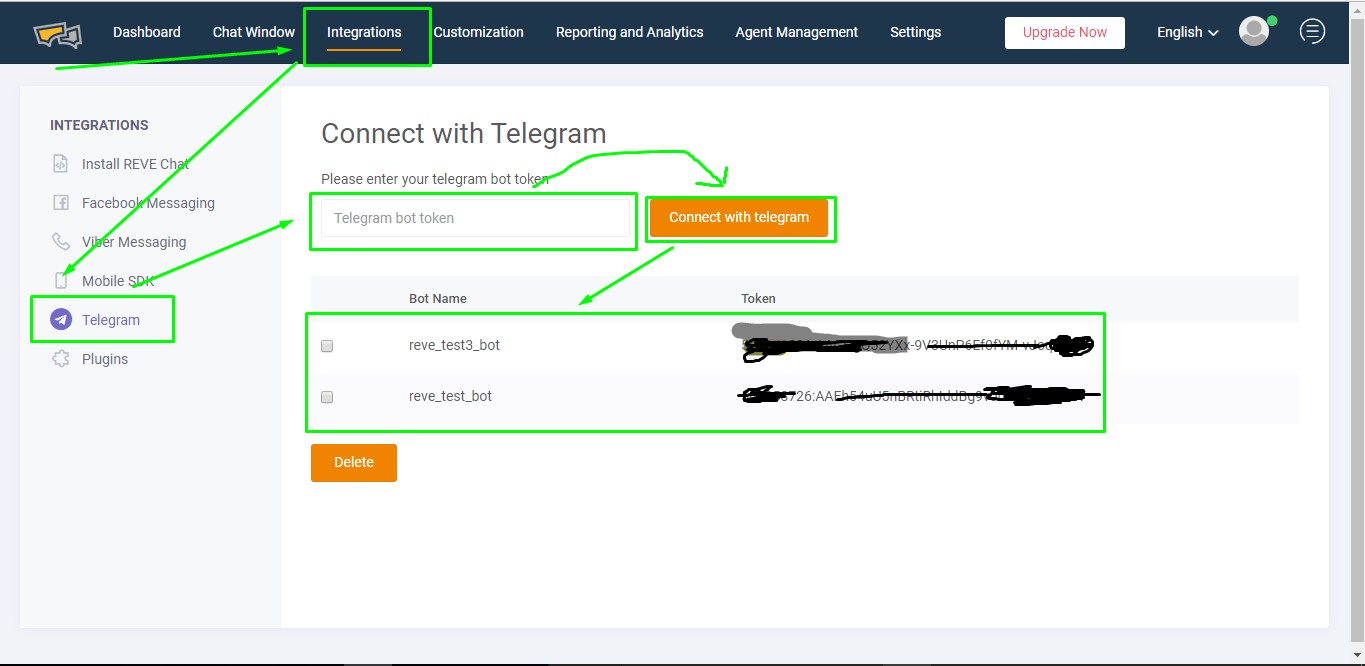 4. If you want to stop getting messages via telegram, remove your bot from the added list. Select bot and Click on Delete.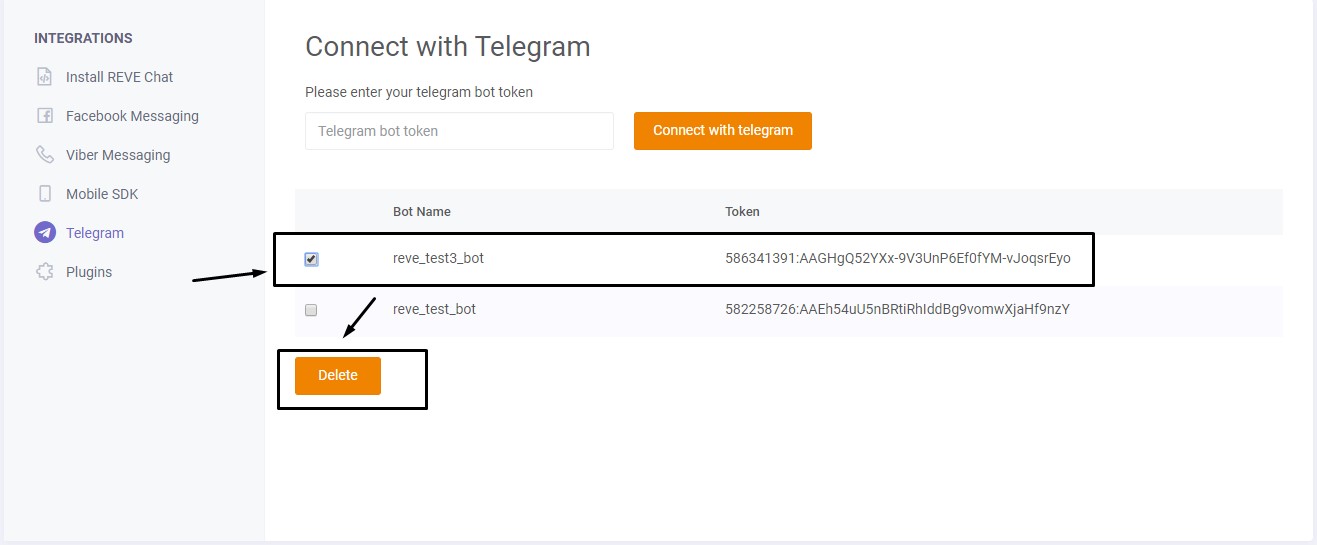 How the conversation happened between the visitor and you: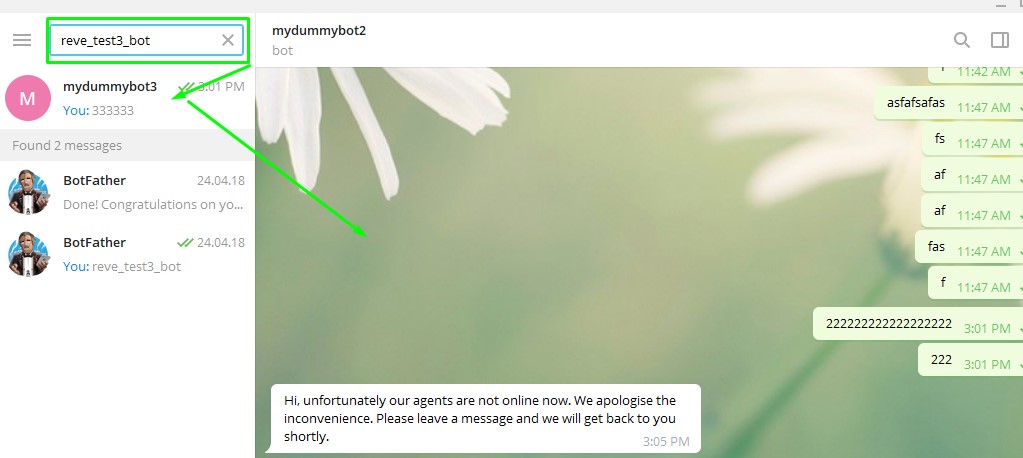 The visitors who have a telegram account can message any of your bots you have added in the dashboard.

All the messages will be routed to dashboard agents who have registered those bots on their dashboard.

The visitors can easily find those messaging media (bots) by searching in the search box of the telegram application.