WhatsApp Business
WhatsApp is an important app when it comes to helping businesses seamlessly connect and communicate with customers. REVE Chat integration with WhatsApp Business can help you adopt an omnichannel approach and be able to manage interactions from different channels in one place. You can make your customer support efficient and turn conversations into leads.  
Key use cases of WhatsApp integration with REVE Chat
You will manage multiple WhatsApp messages in a single workspace and easily add value to customer interactions.

Your business can serve customers better by prioritizing messages from multiple WhatsApp numbers.

 

The integration will empower your customer support team with the right tool to efficiently collaborate with the teammates while interacting with customers.

You will use template messages to automatically provide the right information and send notifications at the right time.

You can add more context to customer chats by attaching documents, images, videos across formats.

 
How to connect WhatsApp with REVE Chat?  
Our integration will use the official WhatsApp Business API and comply with the WhatsApp Terms of Service.  
We collaborate with 360dialog which is a verified WhatsApp Solution Provider and has the right to allow clients access to the WhatsApp Business API. 
Integrating WhatsApp with REVE chat involves a few steps. Let's break down the steps for better understanding: 
1.Log in to your REVE Chat dashboard. Click on the Integration menu.
2.Click on connect your WhatsApp page to complete the integration process.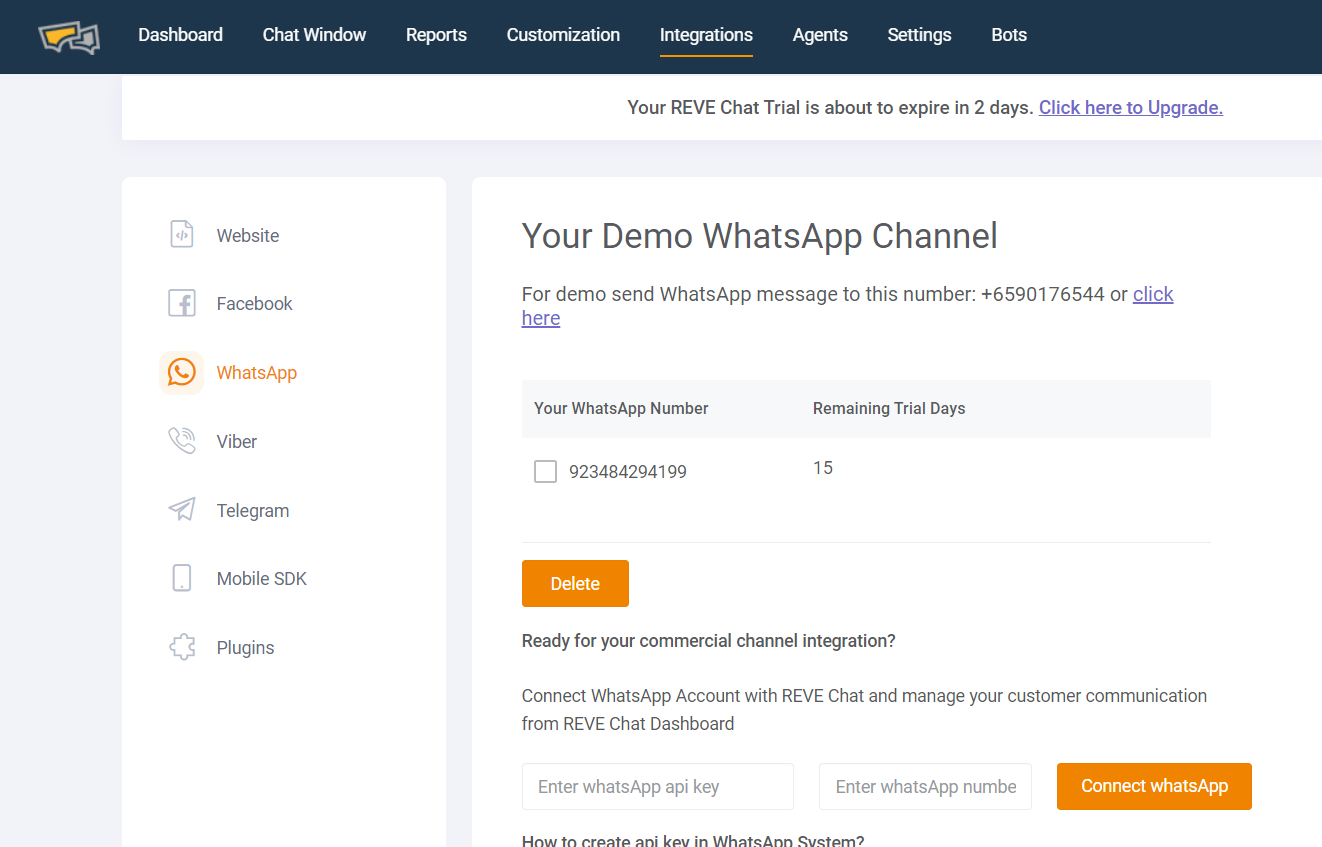 Before the integration, you need to complete the WhatsApp Business API registration process. To do that, click here. 
After completing the registration, you need to copy-paste API Key into the field above to connect your WhatsApp Business Account with REVE Chat.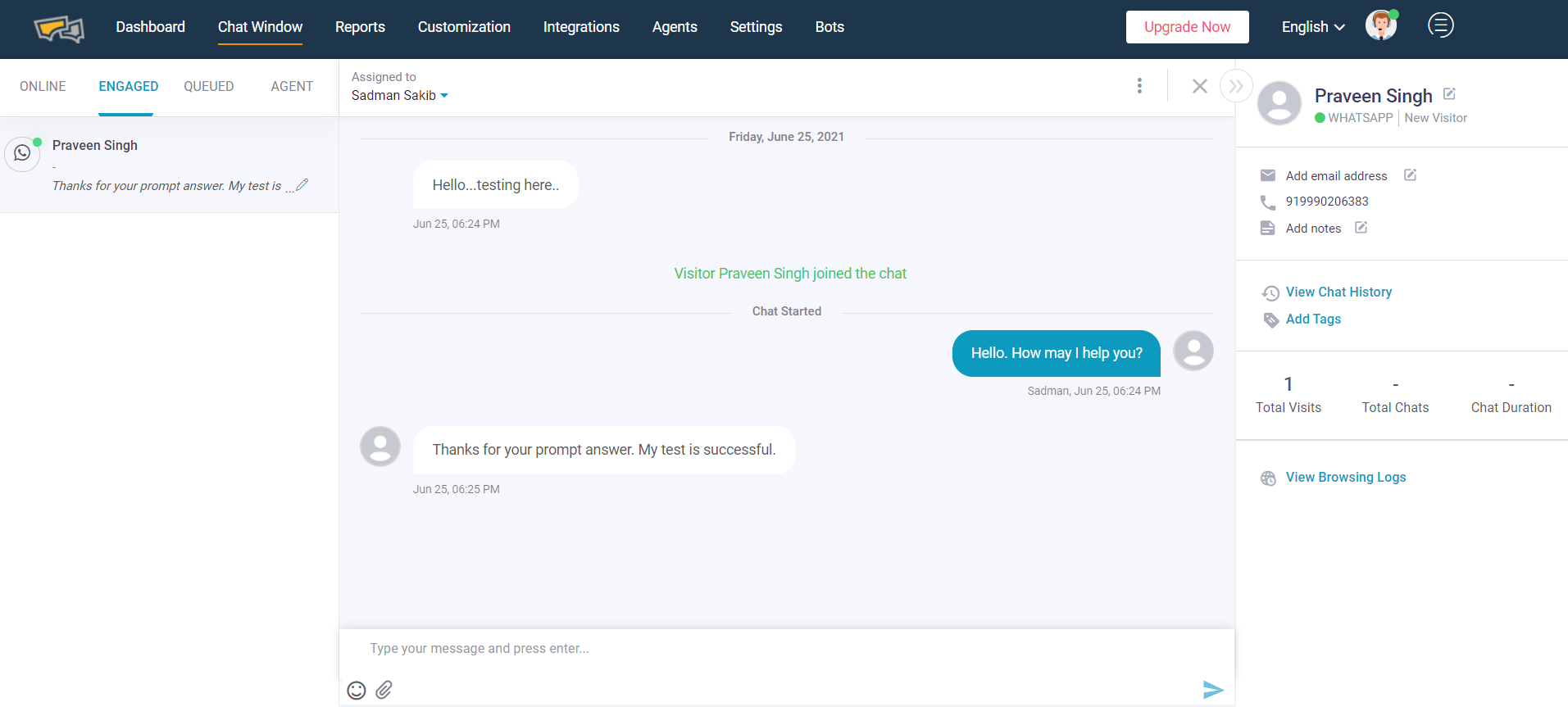 Once the integration is complete, you can click on the "Chat Window" option to see how customer conversations look like in the dashboard.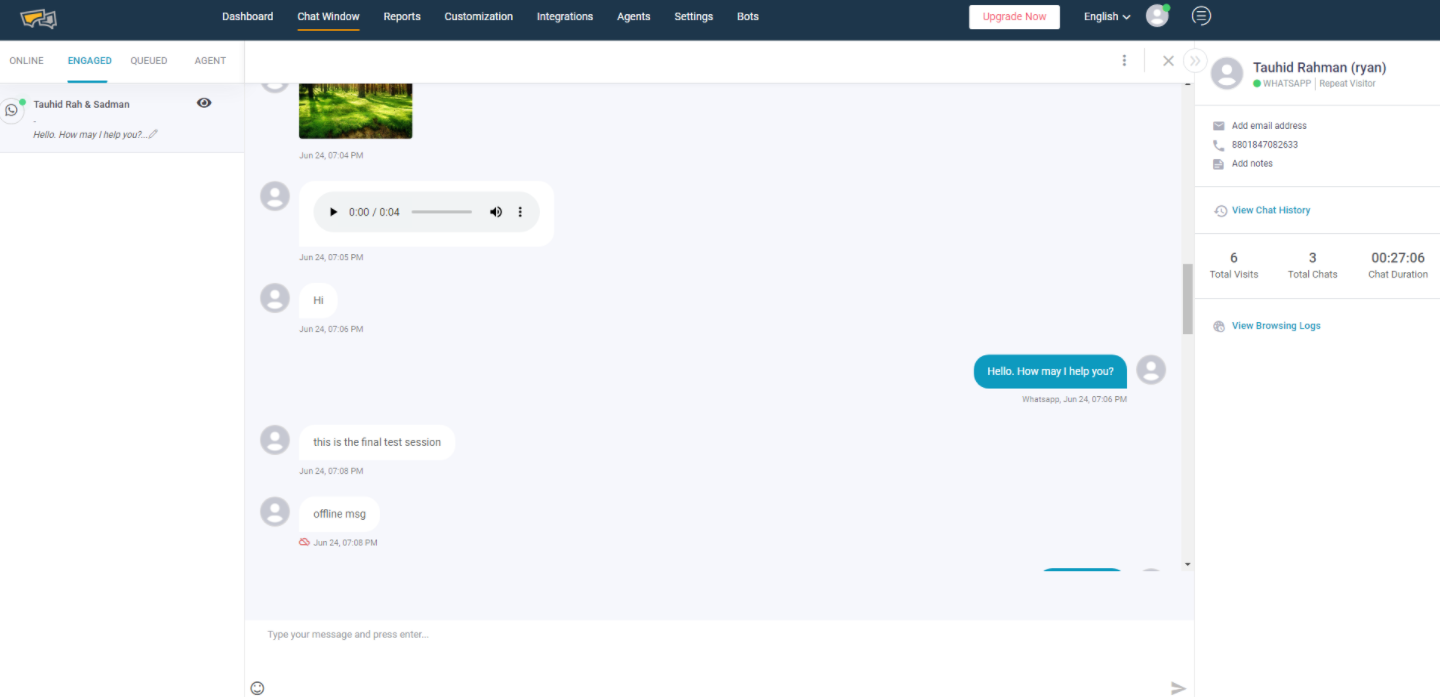 Note: WhatsApp integration with REVE Chat will help you offer rich media content with multiple format options such as videos, images, GIFs, PDF to add value to customer conversations.