Canned Responses
Canned responses are pre-defined answers for the frequently asked questions (FAQs) to deliver faster and consistent responses. Canned replies can be reused to resolve chats and tickets whenever required.
With canned answers, your support agents can:
Reduce response time significantly and improve customer satisfaction as customers expect faster replies.

Send instant responses to customer queries in real time and deliver a great support experience.

Improve the accuracy of the responses in terms of complex names, addresses, URLs, etc. that need to be answered frequently.
How to create canned responses?
Canned responses can be created under the settings menu from the dashboard. Click on "Add Canned Response" to create new answers.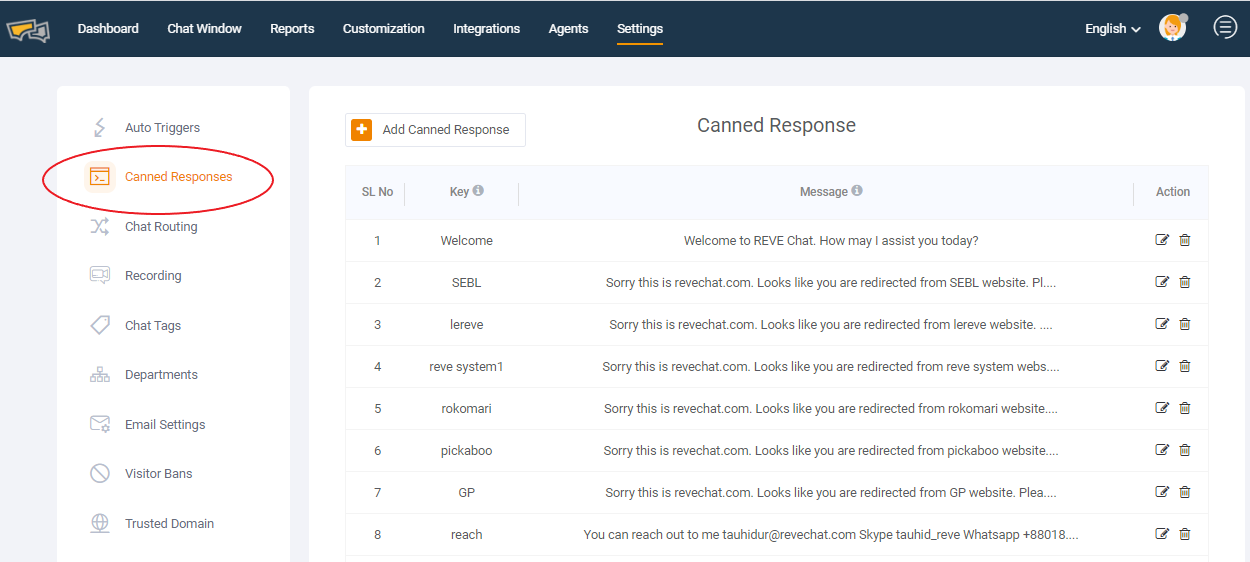 There are two mandatory fields that need to be filled to create canned responses successfully.
Key
Keys are short tags used for the predefined canned messages. The tags help you to identify the category of the canned answers and make it easy to understand.  
Message
You need to set a detailed message under a specific short tag. Once done click on "Create Canned Response".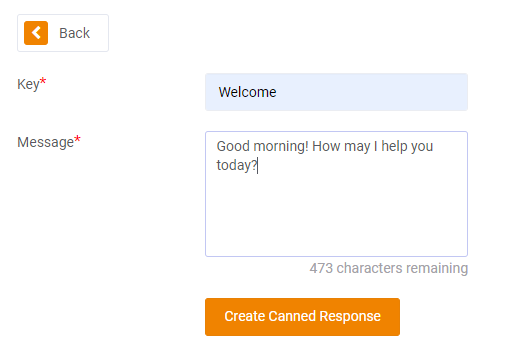 How can you use canned responses to help customers promptly?
To use a canned response in chat, type at the rate sign followed by the shortcut.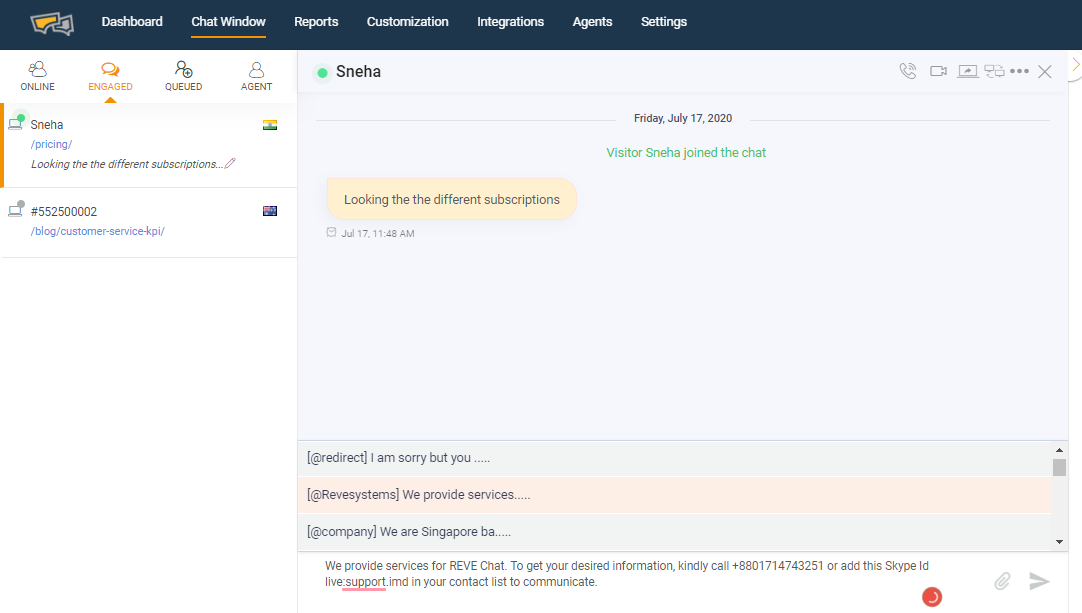 When conversing with visitors and customers you can use canned responses to deliver instant answers. Agents can configure canned responses and use in real time.