How to Set Up Canned Responses?
Canned replies or responses are pre-created answers for the most common questions that visitors often ask during chats. By using them, a business can deliver faster and consistent responses to frequently asked questions (FAQs) or conversations.
Canned responses can help both a business and support agents in many ways, including:
Here is a video tutorial that explains the benefits of canned responses to your business and how to set up such replies.
How to create canned responses?
Creating canned responses does not take more than a few minutes. To create a canned response, you can follow the steps given below:
Go to "General Settings" under the 'Settings' option of REVE Chat dashboard and click on Canned Responses.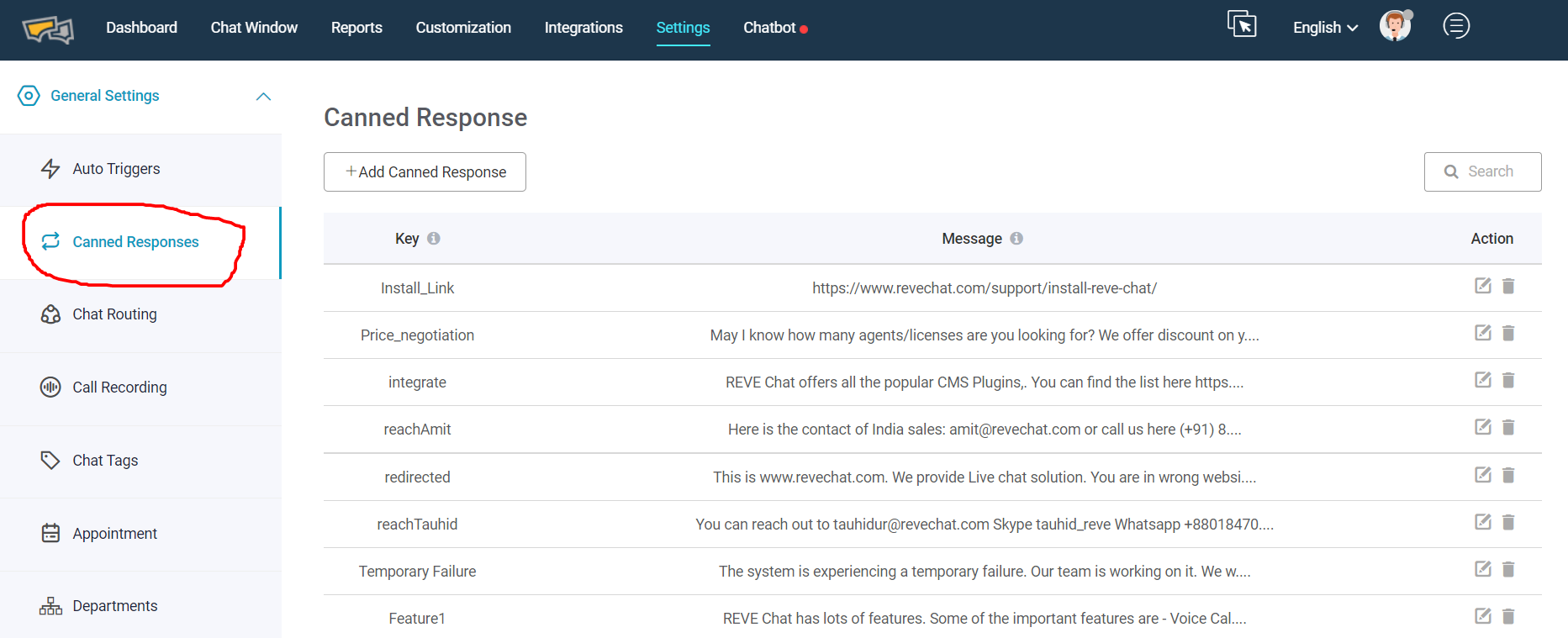 Then click on 'Add Canned Responses'. To create canned responses, you will need to fill two mandatory fields, i.e. Key & Message.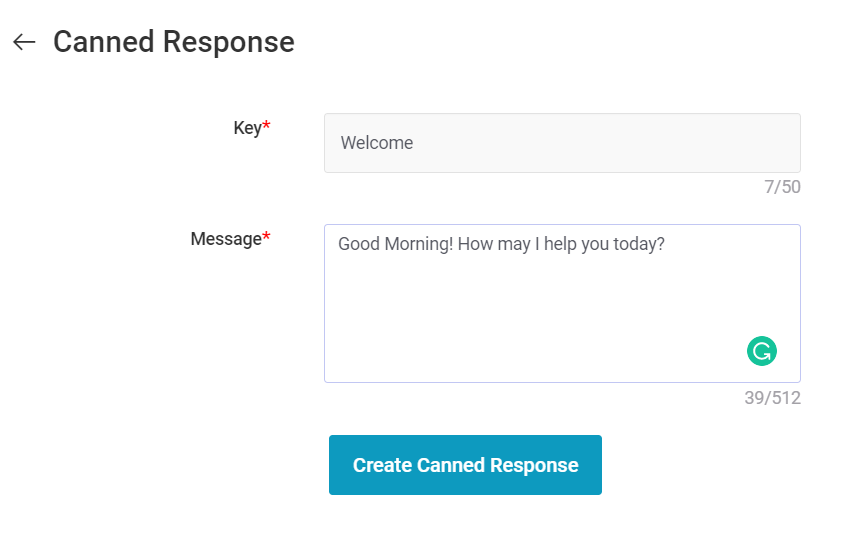 Key
Keys are short tags which you need to fill so that it can be used for the predefined canned messages. The tag will help you quickly know the category of the canned answers.
Message
You need to write a brief or detailed message for the tag. Then click on "Create Canned Response".
Major use cases for canned responses
Canned responses can be used in different situations for answering queries of customers and then can be personalized to improve customer support response. Any business can use them no matter in which industry it belongs. Let's look at some of their use cases: 
Sales queries are all about product or services or packages
Pricing and plans cover price structures and plan details
Payment includes modes and methods of payment
Refund policy is related to refund policies 
Shipping or billing is about terms & conditions related to shipping
Data privacy & security cover information related to the safety and security of sensitive & personal data
Important – The list given is not exhaustive as each industry may have a different set of queries by customers. A business can use its own words and personalize responses with canned responses and deliver a faster and consistent response to customers.
How to use canned response during ongoing conversation?
To use a canned response during an ongoing chat conversation, go to the "Chat Window" section and type at the rate (@) sign followed by the shortcut.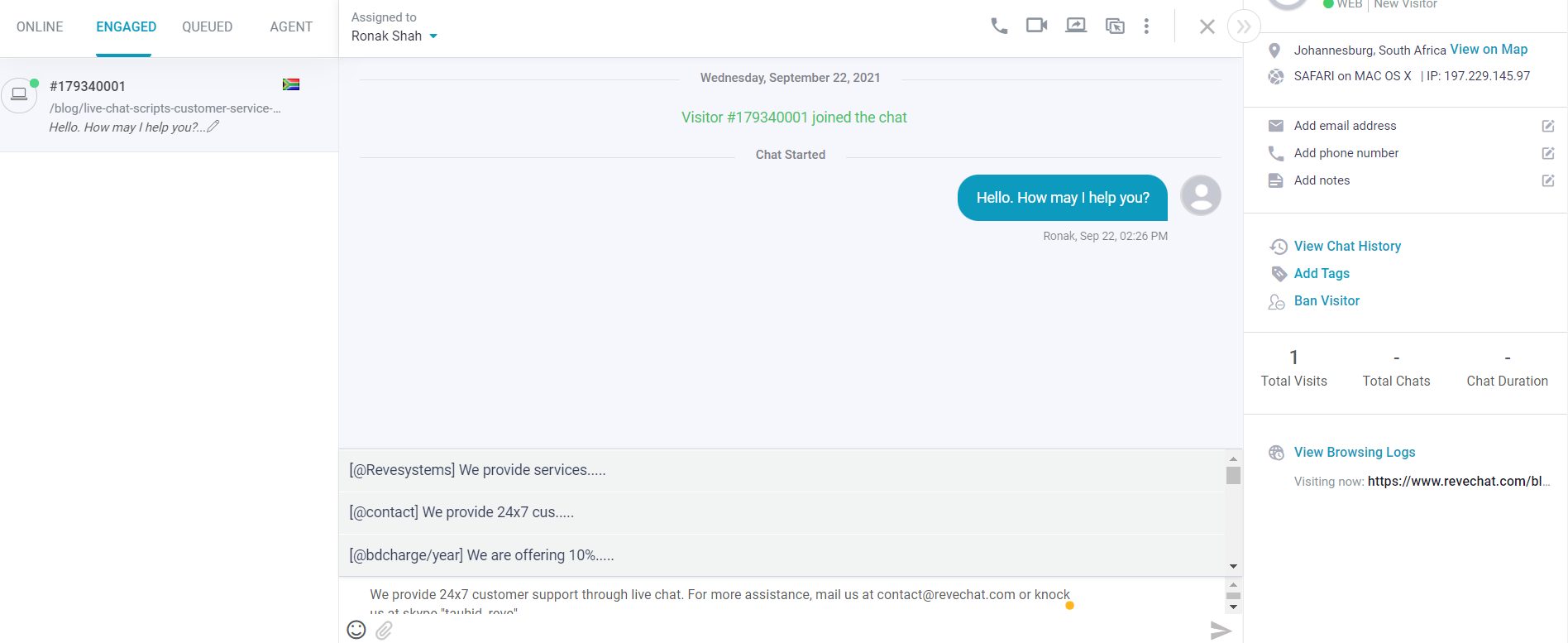 Note – Agents can configure canned responses, use them in real-time, and deliver quick responses when conversing with visitors. 
What Next?