Customers experience mistakes are "THE MISTAKE" you must avoid. Because customers are the main focal point of many businesses and ensuring the top-notch customer experience is vital. It is vital in the sense of gaining a competitive advantage over rivals. Because we can see at this point of time customers hold the greatest power over businesses.
The word of mouth is essential for your brand's reputation in the long run.
And nowadays words of mouth can cause a wildfire through social media platforms such as Facebook, Twitter, LinkedIn, etc. You can not get away from the customer experience mistakes. So, learn from your mistakes, take notes and understand what not to do.
Why delivering better customer experience is critical for your business?
As per the research by Populus, 25% of customers will defect after just one bad experience.
A company's relationship with its customers is not only improving product ratings or reducing the wait times. Understanding the customer journey is about learning what customers experience from the moment they purchase and then working to make their buying journey as simple as possible.
Now that it's easier for customers to take their business elsewhere than ever before, creating and delivering an outstanding customer experience is not a nice-to-have: it's a must-have.
Customer experience mistakes to avoid
It is has become very important that businesses start to evaluate the experience of their customers right from the very first touch point. Understanding the current experience will help to refine the areas that need improvements. Here are some silly mistakes that could wreck your customers' experience.
1.
Not training your employees
Your customer experience program should include proper training of your stuff. It does not matter whether you have 5 customer service representatives or five thousand. You must train every stuff accordingly for the best customer experience.
You wouldn't want to leave the customer experience on automation. Because the real customer experience initiates with your stuff. Proper training can avoid unwanted customer experience mistakes.
These are the goals you can set:
Make sure everyone is on the same page,

Your staff are the best representatives of the business &

They understand the value of the customer experience.
2. Not using right tools
There is just no substitute for knowing your customers. And the right tools not only make it simple but also makes meaningful conversations.
Failing to use the right tools or technology can be a big customer experience mistake for your business. Not using the tools might lag you behind the race and can be a big reason for the downfall of your business.
Why not using tools is bad for your business?
Your business will fail if you neglect to stay in touch with your customers and understand what they expect and the feedback they give. Not using tools means not knowing what your customers like or dislike about your product or service.
If you do not use tools you will lose on – What are they telling you? Are they still interested in what you're selling? These are important questions you need to know the answer.
Not using live engagement tools
In order to provide real time customer support live and visual engagement tools (video chat and co-browsing) are imperative. If you do not use these tools you will fail to identify the customer problem and the resolution time increase along with maximum touchpoints.
You also fail to gain customer insights you are unable to deliver effective customer service. Thus, business growth is affected.
There are several tools that your customer support team can use to enhance the experience of your customers such as live chat, visual engagement tools like video chat, screen sharing, co-browsing, and customer relationship management (CRM) tools.
3. Not taking UI/ UX design seriously
A customer's first contact with your company must be a positive experience. The businesses that not taking UI/UX design seriously can lose many potential customers. The applications that balance both a simple, elegant user interface and powerful, flexible features goes a long way.
So, it won't be wrong to say no website will get impressions if there is no user experience (UX) and user interface (UI) in their websites. UI and UX are the only way to get attract visitors. So designing a website to get in UI/UX, we have to implement some strategies like contact forms, CMS, call to action buttons, etc.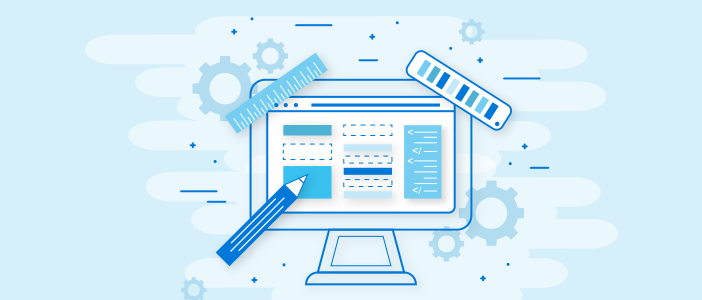 When Apple launched the first iPhone in the year 2007, Steve Jobs said that this phone is five years advanced of every other phone in the world. His words were so true. It took a while for Android to catch up but fast forward ten years and today both of them have decently designed apps.
YouTube is one of the best and with the most engaging user interface and pleasurable user experience. This famous mobile app is designed excellently and it is real fun to explore videos easily and quickly. Some other examples are Spotify, Uber, Netflix.
Behance is a familiar name in the creative industry and is the best place for high quality design work across the globe.
4.
Not following a proactive approach
The businesses following a reactive approach might ultimately have to invest more to fix complex issues. They may not get a durable quality of the equipment and incur high indirect costs due to improper care of the equipment.
You should follow:
The proactive approach of customer service delivers many opportunities to meet customer expectations, develop trust & loyalty and enhance the value of your business through their advocacy.
Main benefits of a proactive approach are
By being proactive with your customers, strengthens the relationship between customer and business.

With proactive support, you not only make your customers happy but also turn them into brand advocates.

Knowing the elements that adversely affect your business is the best way to safeguard yourself against a social crisis.

With proactive support, acquire new customers and encourage them to go with your brand.
5.
Not having an omni channel strategy
PwC reports have reported that 88% of customers research a product online before purchasing and 73% research online specifically when buying footwear, clothing, toys, and health and beauty products.
Another interesting stat is that 86% US consumers ideally shop across at least 2 channels. These channels could be – brick and mortar, website or mobile application. And sometimes they use all these channels to perform a single purchase.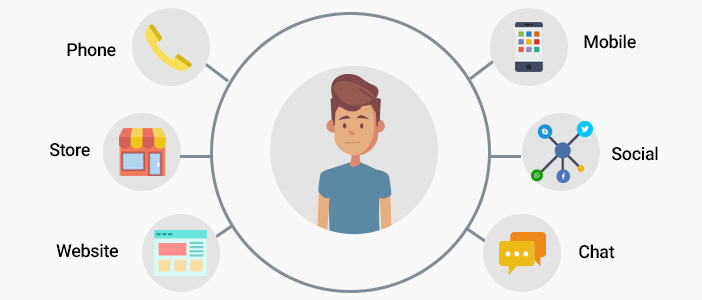 Say, for example, your customers are looking for a latest launched designer Nike sneakers. They visit your brick and mortar store. Even in the store one-third of your customers will check the prices online using their mobile devices.
So by now, you know that not having an omni-channel strategy might hurt your business. To avoid customer experience mistakes, your support team should go omni-channel.
6.
Failing to act on customer feedback
If you are gathering a mountain of feedback data but not acting over it, means, you are missing an opportunity to build better customer experiences. The data can help you to who are your brand advocates and promoters and helps how to approach your detractors.
Ignoring customer feedback can adversely affect your business growth. You won't be able to know what are the areas you need to improve or what new features or services you can add to upgrade the standard of your product.
Gartner survey says that the companies that implement customer experience projects begin by focusing on various ways they collect and analyze customer feedback.
Customer feedbacks and responses are a vital ingredient in the success of every business. It helps you to transform your products and services of your brand to better suit the needs of your customers.
What you should do?
You just not only collect feedback but also positively act over it. Customer feedbacks can level up your different business aspects. It helps to
Boosts your customer communication

Deliver a better customer experience to your customers

Level up your standards of products and services

Measure the level of customer satisfaction

Encourage customer retention
7. Not making it part of the company culture
If you are committing customer experience mistakes means you are not able to promote it internally. Your organization must have a customer focused culture because it is directly related to customer loyalty and profit.
Many of the big brands like Amazon, Apple, Disney, Zappos, Southwest Airlines, Four Seasons have one thing in common and that is customer driven culture. They know how to delight their customers in their own unique way. You should be as well.
8.
Failing in listening to your customers
"Success comes from listening to your customers" ~ Richard Branson
It is a big mistake to assume what customer wants, instead of listening to what they are saying. Without listening to your customers you will never figure out the problem or get to the depth of the issue.
Follow the practices
Listening is one of the best ways to start to serve your customers. Usually, customers reach out to the customer support team to convey the problem they are facing or any message. So, hear them without interrupting them in the middle and with full attention.
By listening to your customers you are able to figure out what exactly your customers want, their opinions, feedbacks, etc.
The information collected from your customers can be directed to the teams across respective business platforms to implement it and avoid customer experience mistakes.
9.
Not sharing your vision across the teams
When you fail to maintain transparency and coordination across your team members the work flow becomes mechanical. The gap between the team and management can affect customer service and lose potential customers.
When your team is not aware of the goals and vision of your company the information they provide further to customers will be partial and inadequate. It is very important to share the complete map of your business with all teams.
What you can do?
Share company vision across different teams

Ensure that the entire company profile (goals, objectives, roadmap) is visible on the same page

Train your team with all the latest techniques to engage customers
10.
Taking your complaints negatively
It is not possible to satisfy customers al the time. Customers might not count on the good experiences but they never fail to complain of one bad experience. Janelle Barlow and Claus Moller stated in their book, "A complaint is a gift" – that complaints are inevitable so don't discourage them.
Change your outlook:
Take up your customer's complaints as an opportunity to identify and resolve the problem.

Customer complaints are the best way to draw your attention towards the areas you can refine your products and services in order to deliver better customer experience.
11.
Making it difficult for customers to reach out
While planning the customer service strategy, consider the fact if your customer has a need to get in touch with your brand, how easy is it for them to reach you?
It will be a frustrating experience for your customers when they have to click on multiple links or need to do a lot of research, at a time when you are looking for an instant solution of your problem.
Things you need to do
Thoroughly, check that your contact details are displayed clearly on the website. According to a survey by customer service expert Ian Golding – Ease of doing business was one of the 5 most important things to customers.
The more easily customers can reach your business when they need, the more likely they are to trust the brand & stay favor your products.

Make yourself easily available for your customers 24×7
12.
Do not delay in responding to your customers
Sometimes customer support representatives do not act courteously or promptly when they approach with a query or a complaint. This might happen due to the lack of training that customers are ignored and delay in offering service.
Today, in this competitive world, where your competitors are eagerly waiting for one mistake of yours to pounce on and take away your customers, this mistake can be an expensive mistake one.
What to practice:
Value all your customers that you respond to all charges, complaints, and queries.

Learn your customers wants and try to keep the response time as minimal as possible.

Respond to customers promptly across various channels in real time.
13. Not providing real time support
Design your customer experience program in a way to be able to provide real time support. Real-time support means to deliver instantaneous communication with your customers.
Your business oftentimes suffers due to not having real time support system during the customer's purchasing journey. Businesses must introduce real-time communication for seamless user experience and improve customer support team's efficiency.
Here are the top 3 benefits of having real-time support:
Create a seamless, personalized customer or user experience,

Build relationships between your customers and business on trust

Improve the response rate and minimize hold times.
Real-time support not only just improves on customer experience but also increases sales, website visitors and overall brand reputation. One best way to provide real-time support by integrating online communication software such as live chat.
14. Focusing too much on automation
Organizations should use technology like artificial intelligence and machine learning more smartly. Chatbots and AI can add tremendous value in CX; but instead of replacing people, businesses can use them to facilitate the human delivery of better customer experience.
Four in five users increased their leads by using marketing automation software and almost 77% saw an increase in conversions.
Too much of anything is never going to be good and throwing a technology towards a problem is a big mistake. So, to avoid CX mistakes do not focus too much on automation.
15. Not showing empathy
Another important customer experience mistake is not showing empathy. The customers not only want to fix their problems but also they want you to listen. Not only this but they want you to feel their distress level and make them feel that you understand them keeping yourself in their shoes.
For example – Apple is valued for delivering the best customer experience. They have assigned Genius Bar employees across their retail locations. They focus on listening to their customers, analyze their body language and use phrases accordingly. They treat each customer differently and win the heart of customers.
16. Over promising and under delivering
There are times when you guarantee or promise your customers of something, for e.g. The item will be delivered by Thursday afternoon. It shows that you can't respect your duties regarding your customer for reasons outside your ability to control.
So, never be over promising to any customers. Try to meet the timeline set by you in order to authenticate your customer service. It is better to provide a feasible timeline than to rationalize it later.
Final thoughts on customer experience mistakes
These are the type of mistakes you can avoid if you like to optimize your company performance. These mistakes can truly harm your business and ruin your brand reputation. So, keep working on providing the best customer experience or someone else will.