Customer expectations have been ever-evolving and brands have to know the pulse of their customers' needs how they can retain them. 80% of customers say the brand experience is just as important as its products or services. Hence, having a good experience is one of the determining factors in choosing a brand. 
Having a great customer service should be the focal point for businesses to differentiate themselves with an ever-growing competition. 80% of consumers say they're willing to spend more money to have a better customer service experience. 
Based on the research, live chat for customer service can be one of the key elements of delivering great customer experience.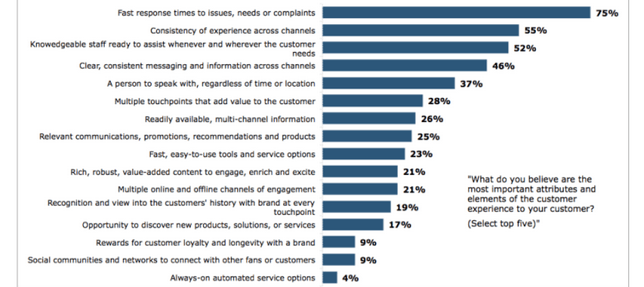 All the above attributes have below similarities:
Customers expect faster responses to their issues and queries

They look for consistent support across all channels

They want 24×7 support from a live agent
How live chat can be used for customer service?
Hubspot research says 90% of customers rate "immediate response" as very important when they have a query. Moreover, website live chat has proven to provide higher customer satisfaction rates than any other channel – be it a phone, email, or social media.
When customers visit your website, they will follow their instinct for making actions. In order, to deliver a better customer service experience, place live chat in the right place of the pages for easy visibility to your customers.
Below are some of the main areas where businesses can add live chat to deliver a better chat customer service experience
Website

– Adding live chat to your website helps you to engage visitors and customers in real time with immediate responses to their questions.
Check out pages

– You can place live chat widget on the checkout pages to reduce cart abandonment and increase e-commerce conversion rates.
Returns or shipping pages

– A customer looking for shipping help or return the order, may have questions about products or policies. Having live chat support can help to clarify customer concerns and reduce the order refunds.
FAQ pages –

Live chat on the FAQ page help customers to reach out to the support team if the answer for the query is missing in the FAQ section.
In-app

– Integrating chat support inside your web or mobile apps allow your users to get desired support right there without moving to other channels.
The main purpose of live chat is an instant response. Placing it accordingly simplifies seeking chat option and has a positive impact on customer experience.
14 ways why live chat is the best customer service tool 
When compared with the traditional communication channels such as phone and email, a live chat tool is the most preferred channel by the customers. So, it won't be wrong to say that it is a must-have tool for your business. 
Here we have a quick rundown on how instant chat is one of the best solutions to improve customer service.
#1: Live chat resolves customer issues faster
You need to identify what your customers are stumbling over — whether it's a common problem or technical issue you need to tackle ASAP. According to Forrester, consumers who use chat are 2.8x more likely to convert to a sale than those who don't.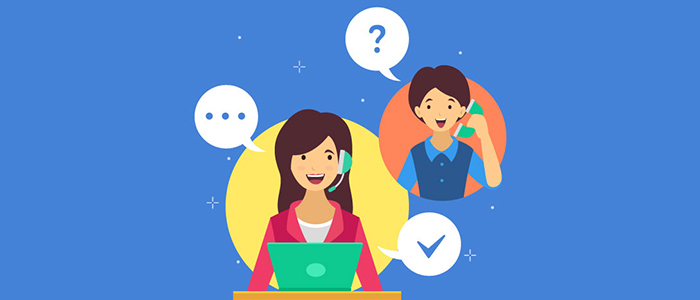 Just imagine visitors coming to your website and have to wait a long time to get answers.
What better way to offer them help than through an instant live chat on your website? 
Live chat is way faster than email and more efficient than phone.

It provides real time assistance throughout the buying journey of the customer.

It allows proactive chat with customers to guide them in the right direction.

It delivers better customer service by routing chats to the right department or team.

Live chat provides detailed insights about your website visitors' journey.
So the bottom line is – Don't make your customers wait.
Being able to get immediate support as compared to phone or email support boost customer satisfaction. BoldChat survey reports that 78% of those surveyed were satisfied with the response speed of live chat.
You can engage, support and retain your customers and provide real-time assistance to website visitors with the live chat software. When customers do not have to wait for a long time they are more happy and satisfied. 
#2: Increase customer engagement
Once live chat implemented, you are likely to see a significant rise in customer engagement. By using live engagement tools you improve the chance of making a great impression to your customers and give a strong reason to retain your brand.
You can make your live chat conversations interactive and conversational with the below-mentioned tools:
Co-browsing – Co-browsing solution allows you to collaborate with your customers in real time by sharing their browser during the session in order to guide them through complex form fillup or application process. It makes conversations interactive and delivers a virtual in person experience.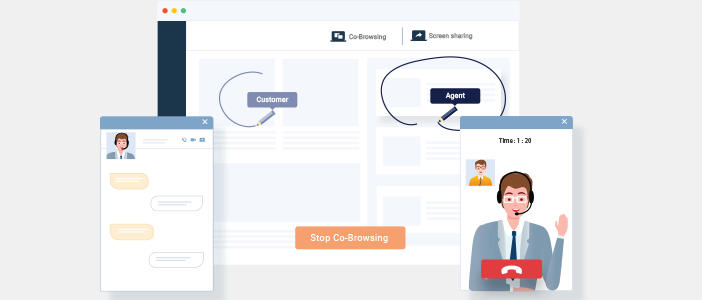 Video chat – With video chat, you can have face to face conversations with your customers during product demos or technical process. Interacting closely with customers builds trust and loyalty in customers. It delivers the right solution in the first contact by quick identification of the problem. 
Thus, having personalized engagement with customers is one of the ways to improve customer service. 
#3: Boost customer satisfaction
Customer satisfaction is all about knowing and meeting your customer expectations. Using the live chat tool, you level up customer satisfaction rate with real time support when compared with other reactive channels such as email or phone 
ICMI found 73% of consumers are "very satisfied" with their experiences over real-time messaging, compared to 61% for email and 44% for phone support.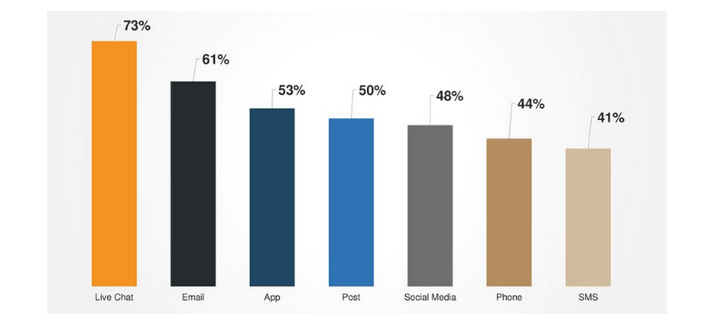 When customers report their problems they expect it to be addressed quickly. By offering live chat customer support, you give them the easiest way to connect with you, answer their questions instantly and boost customer satisfaction.
#4: Customer service automation with bots
Your brand image depends more or less on the quality of service you provide to your customers. A once unsatisfied customer will never turn out to your brand. That's a very strong reason why you should take every chance to deliver great customer experience.
Automating customer service with the best chatbots will provide long-term benefits to your business. Tata Consultancy Services found out 31.7% of major companies already use AI to augment their customer service.
Here are the top advantages of using AI chatbots for customer service.
Faster response

– Using bots as the first point of customer contact addresses customers' queries with instant answers and improves customer service experience.

Personalization –

Bots are capable of providing personalized support by analyzing the customer journey. 

Scalability

– AI chatbots can be scaled easily to handle high volume of chats.

Handle basic queries

– If your businesses need 24×7 support, chatbots are best as they can answer the FAQs by customers and reduce the number of support tickets raised by customers.

Boost customer engagement

– Chatbots are available 24×7 to engage customers when the support team is not around.
Amtrak, a rail passenger service operating in the USA, Columbia, and Canada is a great example of delivering automated customer service. They started an alternative way of booking tickets on their website by building Julie chatbot to provide information to customers and book tickets.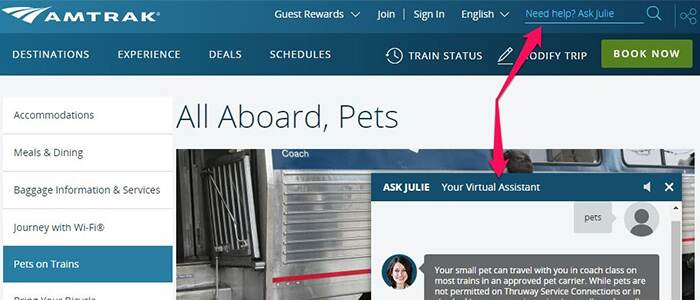 By implementing Julie on their website, Amtrak has increased its booking rate by 25% and saw a 50% rise in user engagement and customer service. Julie answers on an average of 5 million questions per year.
#5: Live chat is the best customer service channel for RoI
For a startup or a small business, one big challenge is – how to deliver cost-effective customer service? 
Following the reactive support approach such as email, the phone can be costly and time-consuming. Live chat is the most preferred channel not only for customer support but also it brings the best return on investment (RoI).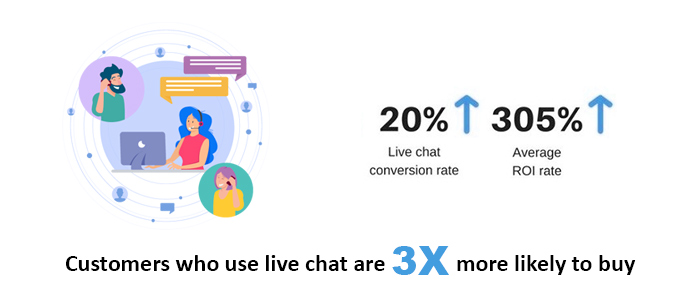 Let's see how?
If you spend $100 on customer service, and as a result of that service you earn $150, your return on investment is 50%.
Live chat the highest satisfaction rates among all support channels. Apart from support it helps boost sales, hence it is being used more extensively for sales than for support now.
#6: Get customer insights
Live chat help businesses to collect actionable customer insights from the customer data, which can help them grow their bottoms line in the long run. 
Analyzing and understanding the customer journey enable the team to respond faster, segment the target audience and improve business KPIs (first response time, average queue time)
The main purpose of customer insights are:
Consumer insights help to map the customer journey to identify the gaps and improve the experience.

Insights help to personalize your conversations and boost customer satisfaction level
#7: Increase team productivity
Your support team productivity can be measured by the impact of your quality of customer service. Live chat agent communicates with the customer in real-time and provides solutions to their queries and also guide them to choose the best product based on their requirement. 
With live chat software, the important team productivity KPIs metrics such as first response time (FRT), average queue time, numbers of chat answered etc. can be improved and measure the success of the company.
Here are some ways to enhance your support team productivity
Proactive conversation based on insights

– Agents can start the conversation on the basis of the customer journey to have a clear knowledge about what are the customer's expectations.

Automate customer service tasks

– Use bots to handle customer conversations primarily, and route to the right team for further support. It reduces the queue time and enables faster resolution.

Handle multiple chats

– Live support agents can handle 4 to 5 conversations at the same time and improve over the number of chats resolved metric.
#8: Deliver customer support 24×7
Businesses that offer 24×7 customer support obviously build a better brand image. No doubts about that! 
But how to make business 24×7 available?
With live chat for customer support, you can make business 24×7 active or for specific preferable hours by carefully scheduling it so that it benefits your customers to reach out to you.
When you extend your instant availability to cover the whole day wisely, your customers are happy to contact you whenever they require support.
Also, you can offer self-service support options like the knowledgebase page, FAQ page enriched with important information about your product when your support team is not available.
#9: Improve customer retention
According to John L. Day, author of Pricing for Profitability, "Conventional business wisdom contends that it costs 10 times as much to obtain a new customer as it does to retain an existing customer."
Using live chat customer service tool you can retain your existing customers. Customer retention turns one-time shoppers into loyal lifetime customers. 33% of the money spent online comes from repeat customers and they generally spend 3 times as much as one time shoppers.
How live chat helps to retain customers?
Help customers to deliver faster service in real time

Analyze customer journey and deliver personalized conversations

Deliver first contact resolution (FRT) faster

Recommends FAQs to customers for self-help
With instant chat, you can assist your customers at the right time and meet their expectations, which builds customer loyalty. And loyal customers tend to retain your business for a long time and also advocate your brand with positive word of mouth.
#10: Deliver better customer experience
Customer experience (CX) is indeed a critical factor in the success of your business. Those businesses that focus to deliver a great CX are better able to satisfy customers and accelerate growth with more returns. 
Here are key reasons how live chat customer support software delivers better CX
Allow your customers a hassle-free way to reach you instantly and get quick answers. 

Provide instant answers to the questions, unlike reactive channels such as email.  

Assures lowest queue time to customers and delivers accurate answers in the first contact.
Having live chat customer support option adds positive credibility to your brand. Investing to make your customers happy pays back. It helps in delivering quick support and deliver a better live chat customer service experience.
#11: Increase your website conversions
Having live chat integrated over the homepage of your website allows your customers to connect with you at the very moment they have a problem or a query. Being addressed by the support agent to get the solution makes the customer happy.
A study by AMA found that live chat can be used effectively throughout the customer journey will lead to an increase in revenue.
The support agent can easily identify the problem and guide the customer for final sale, and thus boosting sales conversions.
Whether the query is related to the product page or pricing page, the support agent simplifies the whole process by using live tools to explain the scenario to the customer. This helps customers to make a quick buying decision. 
#12: Give your brand a competitive advantage
Forrester report says the number of U.S. online shoppers who use live chat has increased from 38% to 58% in the last five years. It shows that businesses are implementing live chat strategy for better customer service.
Having live chat for customer support on your website opens good opportunities for your business to engage your website visitors with proactive chat. The advantage of instant support increases both conversion and customer satisfaction.
Brands that can leverage the benefits of live chat can create the best customer experience. By offering live chat customer service you can create a distinct advantage for your business.
#13: Reduce repetitive conversations
Do you like to repeat yourself over and over again? Obviously no.
Actually nobody likes it.
In fact, 72% of customers expect a support agent to know their details like support history and detailed product information — without asking for them. 
With a live chat customer service tool, the support agents can use the customer data or notes from earlier interactions to assist customers throughout their journey. You save time wasted in repetitive conversations jumping straight to the main context.
When the live chat conversation is going on, you can use live tools like co-browsing, video chat for guiding customers to fillup a form or an application which reduces the number of contacts made by the customer to the same problem. 
#14: Build trust and loyalty with customers
The live chat customer service tool acts as a bridge between business and customers. It shortens the gap between both (business & customers) via personalized conversations that eventually build trustworthy relationships.
63% of consumers who used live chat on a website are likely to return to that site.
Customers feel more confident doing business with companies that make support easy and instant. As live chat is the most preferred tool for offering quick support by learning customer issues in real time.
Final thoughts on live chat for customer service
So, as we go through the above points we can conclude that the key factor for any brand is providing real time service to customers. Hence, live chat is the most popular communication channel for your brand. It can turn out to be a precious asset to your business by boosting customer engagement and retention.