The way you talk to customers will always have a huge impact on your brand. 
In fact, nailing those regular interactions well can ensure all-around success for your business.  
After all, 45% of customers are willing to pay more for better customer service. 
However, not many companies invest in learning or following the art of communication even if it could ensure great experiences for customers. 
Your business should avoid that kind of mistake and find the right strategy to engage customers with consistently delightful communication.  
The right approach is always to let the focus of conversations be centered on conveying information to customers and adding value to the engagement. 
And unless you know how to talk well to customers, nothing substantial can be gained on the front of customer service.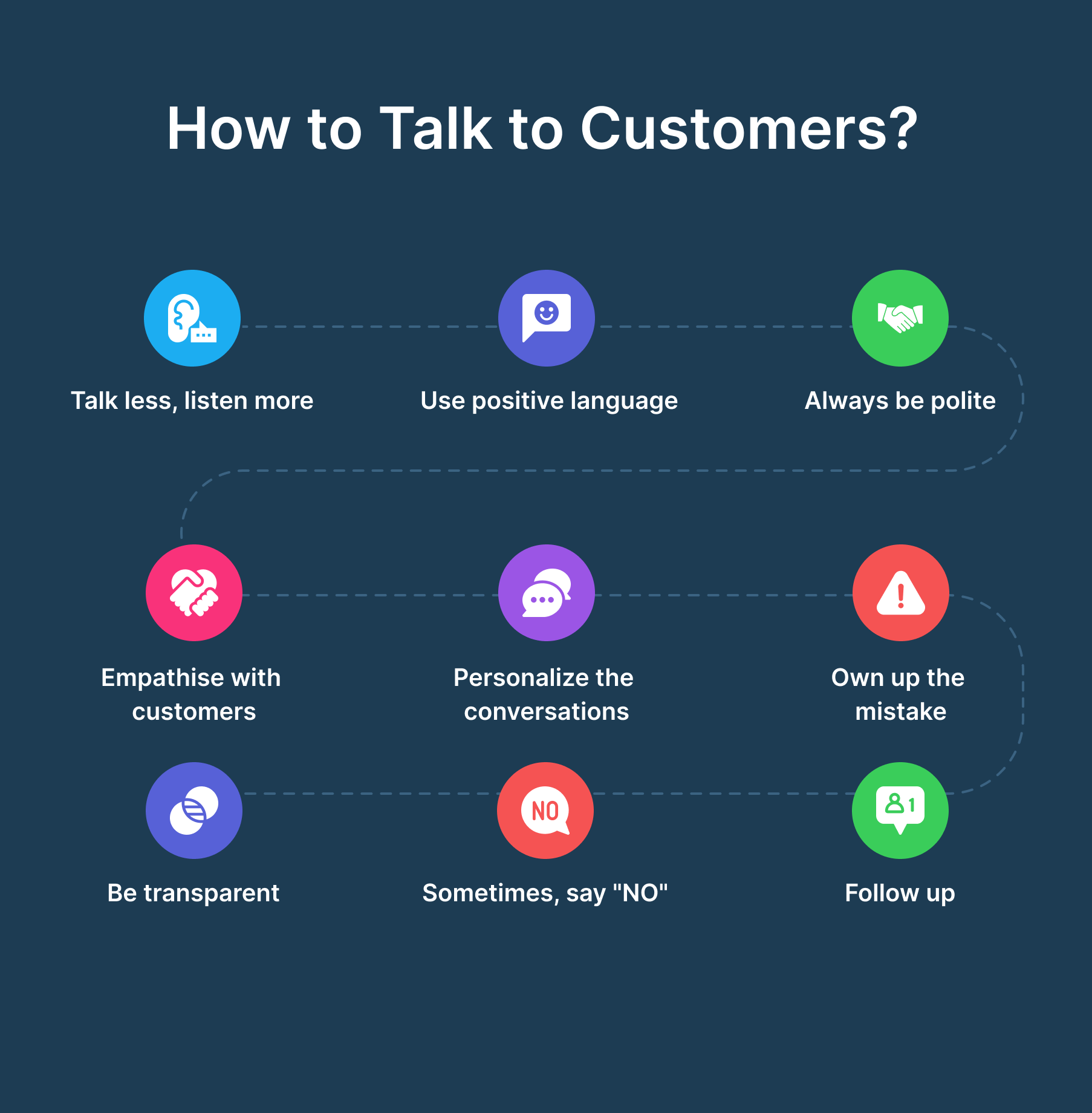 Effective Techniques on How to Talk to Customers 
Great communication is always an art. And if you want to be the artist at it, you need to learn what customers expect. The golden rule is always to say what customers like to hear, or say in the way they prefer. To achieve this goal, you need some planning and a trained team so that the flow of customer interactions is driven in the right direction, always. 
Your business stands to gain a lot when it is aware of the techniques of conversations and when it knows the different ways to talk to customers. 
Let's look at each of the ways in detail. 
1. Talk Less, Listen More 
Customers are the king. And they like being treated that way during conversations as well. 
When you're engaging with customers, the strategy should always be of "talking less and listening more."
By talking less, you are deliberately putting customers on a high pedestal and giving them the space to convey their problems.  
And by listening more, you can easily understand and identify the customer problem accurately from the beginning of the conversation itself.
This approach will not only lead to positive customer service communication but can also help in a quick resolution of the error.
How to talk less, listen more?
Do not interrupt or interject customers

by saying 'I see' or 'I understand'. 

Prepare canned responses

to deal with the customer's frequently asked questions and speed up the conversations.  

Make a note of the feedback

given by the customer while listening to him.   
2. Maintain the Context 
Customers often approach a business with some questions or doubts and want a quick resolution of the same.  
So, your only goal should be to deliver relevant responses and stick to the context as sought by customers. 
Similarly, you need to make sure the conversation with your customer is heading in the right context. 
Like, if the customer has approached with some sales-related query or information, the conversation has to revolve around the context. 
Deviating from the matter is not good customer service etiquette and may not add any value to the conversation at all.
Tips to maintain context with customer conversations
Always r

emember the purpose of the conversations

and try to stick within the arc. 

Give emphasis on a delightful conversation

together with fulfilling the requirements of your customer. 

Never try to hurry the talk

else it can take away the attention customers crave during interactions.  
3. Personalize the Conversations  
79% of buyers only consider brands that understand and care about them. 
Personalization adds a bit more zing to the otherwise boring customer conversations. 
In fact, connecting with customers at a personal level always paves the way for personalized experiences and ensues delight communication as well. 
When the conversations are more towards of one-on-one type, it creates a sense of connection to customers who, in return, stays on for longer compared to times when the talk is generic.   
Using the first name to address the customer, getting a bit deeper to learn the problems, understanding the requirements, are some of the easy ways to personalize the conversations.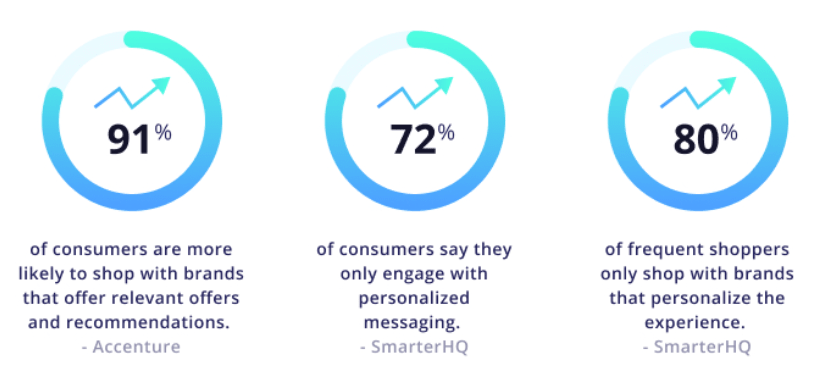 Tips to personalize the customer conversations
Deliver a hyper-personalized experience on your website

by letting customers easily connect to your business using tools like

live chat software

, video chat, co-browsing, etc.    

Use website analytics, track social media comments, and conduct regular customer surveys to

adopt a data-driven approach to personalization.

 

Use custom <

link shortener

> to create branded links like YourCompany.support/setup and then

personalize these links for each case

.  
4. Keep the Tone Positive 
Customers always remember positive experiences. They may come back for more when the earlier interaction was great. 
After all, conversations that are positive in tone and intent always dazzle the audience — and when they are laced with positive words, it often ensures great experiences for customers. 
To maintain positivity during communications, each member of the support team has to maintain a unique voice without sounding robotic. 
It also means valuing whatever your customer speaks, listening to it, and replying courteously irrespective of the communication channels used. 
Never forget the golden words – "The customer is always right". Without being negative or using blaming words, you have to deal with every one of them with an open heart.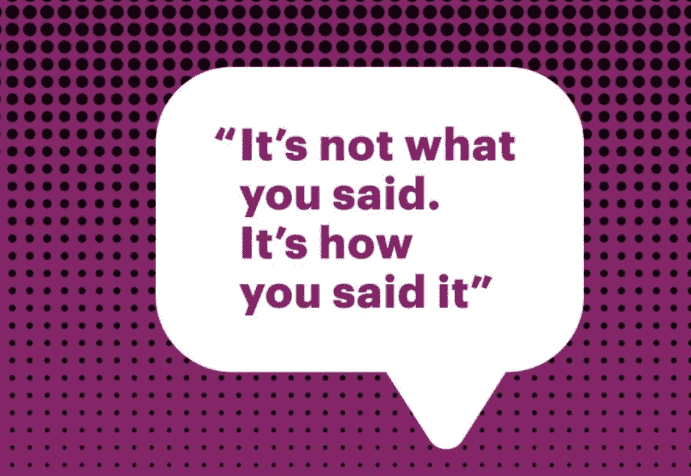 Examples of positive tone during conversations 
Never use words like "can't", "won't", "don't" etc, as

customers like hearing affirmations

. 

Always

be polite and use simple language

. Use "Please" and "Thank you".

Always

be kind to the customers and express gratitude

for choosing you over other brands and repaying faith in you.  
5. Show the Intent to Help
Showing the intent is important when you're talking to customers. Without it, any communication would feel drab and soulless. 
And when it comes to showing intent, being proactive is often the most vital ingredient as it helps deliver conversational customer engagement in a hassle-free manner. 
If you're ready to help and reach out to customers, it will reflect in the conversations. 
By proactively reaching out to customers means, you are ready to go out of the way to help.
For example, if a customer comes up with a request which is not possible to fulfill, rather than denying the request straight away, your response could be, "Let's us see if we can do something."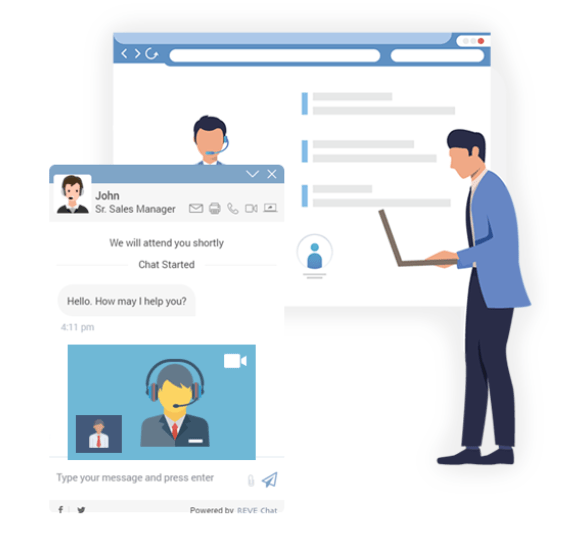 How to show the intent?
You can use the

co-browsing

feature to

customize the advice

as per the specific customer's problems.   

Video chats

can help

deliver contextual solutions

which in turn will help significantly reduces the number of touchpoints. 

Have a feedback form on your website to

gather honest reviews

about your products or services and then implement the changes.   
6. Adopt the Flow of the Channel 
Giving customers the option of different channels of communication is important. 
Even more important is to match the conversation according to the channel they are comfortable with. 
You always need to ensure the flow of conversations is in tune with the channel of choice.  
For e.g., you can engage in some banter on social media as these platforms are meant for quirky conversations. However, live chat is not the medium to be light-hearted about customer conversations. 
Similarly, compared to social channels, email conversation can be excellent for highly technical conversations as it provides a direct point of reference for complex details.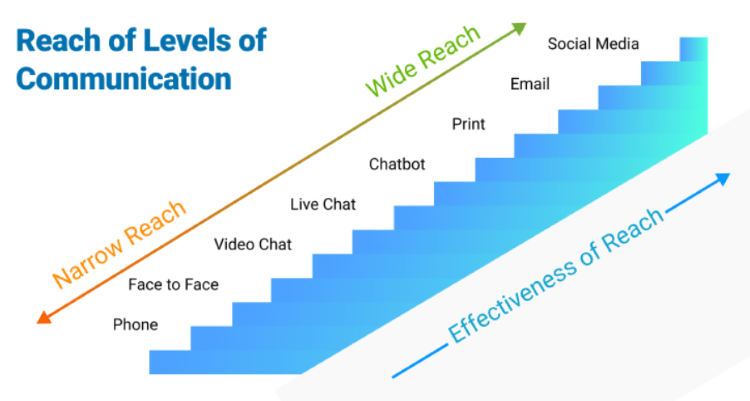 Best practices in adopting to the channel 
Deliver omnichannel communication to

reach out to your customers across their preferred channels

.  

Manage all conversations under one platform

to get a complete overview/ historical view of your customer activities.  

Give focus to

gain individual customer insights

with the view to engage in real-time.  
7. Let Customers Be the Focus 
If you want a consistently delightful engagement with customers, make conversations about them and not about yourself.
During the communication, information extraction has to be the key which is only possible when you allow customers the space to put forth their problems.
These conversations shouldn't be about your product and services only but how customers use them to resolve the problems they encounter.
And if you're able to tie interactions to your customer engagement strategies, it will definitely have a great positive impact on the bottom line. 
Tips to let customers be the focus  
Do not interrupt your customer

while speaking. Listen to him carefully and allow him to finish.

If needed

offer real-time assistance

through live chat or video chat.

Allow your customer to speak

about their experiences (both good and bad).

Give complete attention and

show interest in customer feedback

.  
8. Follow the Conversational Etiquettes 
77% of happy customers spread positivity about a company that has offered consistent and satisfying help.  
Such help can't be offered unless your team is trained on the standards of conversations. 
You should always invest in the team and let it have a complete understanding of how to talk to customers so that great experiences can easily be delivered. 
Some of the conversational etiquettes to follow 
Talk to convey information, not to impress 

Keep the conversation focussed on customers

Be courteous and professional 

Show genuine concerns to customer issues 

Apologize if you have to 
9. Have a Follow-Up
"A job half done is a job not done at all."
So, it's always important to complete the conversation that you begin with your customers. 
Neither should you leave a chat mid-way nor let a conversation finish without any proper resolution. 
Similarly, don't let the conversations end there itself particularly when you feel the customer did not feel good about something. Go one step further and do a follow-up in cases where it feels necessary.
Even when the interactions have not gone down well according to the plan, you can still pursue the customer and offer help. 
This is where having a follow-up action is important to let the customer know what else they can expect next. 
Steps to the follow-up action  
Sending reminders via text or email

A gentle reminder phone call
10. Be Polite in Saying "No"  
68% of customers believe a polite customer service representative is always the key to great customer service. 
Since saying "no" to customers is a part of the service process, you need to make sure the team is trained in the art of politeness.  
You also needn't hesitate in declining a customer request but the focus should always be on doing it with a touch of empathy and without sounding rude. 
Declining a request is always a vital aspect of customer service so you have to learn how to do it without being offensive or without harming the interest of the business.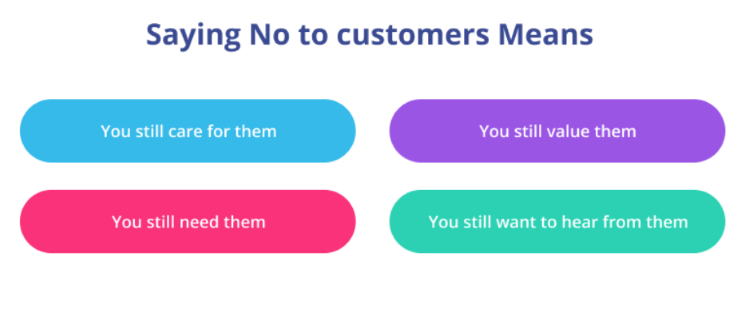 When to say "no"  to customers?
When customers use foul language and try to dominate the flow of conversations without caring for the response.

When customers threaten or verbally abuse with a view to getting their say in the conversation.
11. Seek Feedback 
Customers like sharing their opinion; and above that, they like when they are valued.
So, you need to start talking more about customer experience with you and get the conversation going. 
Similarly, customer feedback helps to enhance customer conversations. You can opt into services like SurveyMonkey and gather feedback from customers.
Google has its own survey mechanism through which it prompts users to give brief feedback of product (like Play Books, G Suite, etc) satisfaction. 
For efficiency, they keep the feedback form short and snappy, making it easier for the customer to respond and for their team to analyze. 
Best practices in seeking feedback from customers
You can ask your social media followers for recommendations on product suggestions.  

You can follow Industry thought leaders on social media. 

The testimonials shared by customers can be used as video evidence of satisfied customers talking about their experiences working with you. 

 
12. Respect Time
Timing is everything when it comes to customer communication. 
If you're not timing the response well, customers may feel frustrated and ditch your business forever. 
So, make responding to your customers a priority. 
When a customer reports some specific issue, he/she expects a quick resolution. 
Replying instantly and fixing the issues on time make the customer feel valued.
You need to adopt a customer-centric approach and train the support team in a way to instantly see the customer emails that give immediate attention.   
Ace Your Customer Support Game with Meaningful Conversations  
Customers not only like quick responses from the support team but also expect a touch of politeness and professionalism as well. With meaningful conversations in a timely manner and by following the communication etiquettes, you can significantly improve your customer relationship manifold. 
And if you're able to talk to customers in the way they like, it can open the gateway to opportunities for long-lasting business relationships. So, you need to set the stage for productive, relevant, and spontaneous customer conversations and win new customers with ease.