Artificial intelligence (AI) has transformed the way businesses interact and engage with customers. AI technology is emerging in the form of chatbots into different business verticals much faster than one can comprehend and understand. Now, if given a choice between chatbot vs live chat, which one would you choose for your business?
Chatbot and live chat are complementary to each other. Chatbots can be used for automating the different facets of business, while live chat is used for providing humanized support in real time. Oracle survey says 80% of businesses want chatbots as they are beginning to see the benefits of using chatbots for their customer based products.
Whether you are an enterprise or a small business, chatbots can add immense value along with live chat in your sales or customer support. But how do you decide between chatbot vs live chat to deliver your business needs, that is the question you need to understand before you chose one.
Why live chat is important?
Live chat is one of the most preferred communication channels because it offers real time convenience to customers. With live chat, you save business costs by reducing the response time. It helps to boosts sales and conversion rates.
Some key differentiators of live chat when compared to other channels are:
Live chat is real time:

Live chat helps to connect with customers in real time. Identifying the complexity of the problem helps to resolve it in the first contact.

Live chat is multitasking:

Live chat improves efficiency by allowing agents to handle multiple conversations simultaneously. It also allows multiple options for chat distribution and utilization.

Messaging is the most preferred channel:

Business Insider

report says, consumers prefer using the main four messaging apps — Facebook Messenger, WhatsApp, WeChat, Viber.
Why chatbots are important?
AI chatbots have been taken up by many businesses to cut off operational costs, enhance business efficiency, and improve customer experience. With the deployment of AI chatbots, businesses may gain an ability to:
Automate regular/repetitive business tasks and work process to save time and money
Increase business productivity and operational efficiencies to take quick business decisions based on outputs
Predict customer preferences using the insights to deliver a better personalized experience
"Chatbots are key tools of good integrated customer experiences." – Olivier Ezratty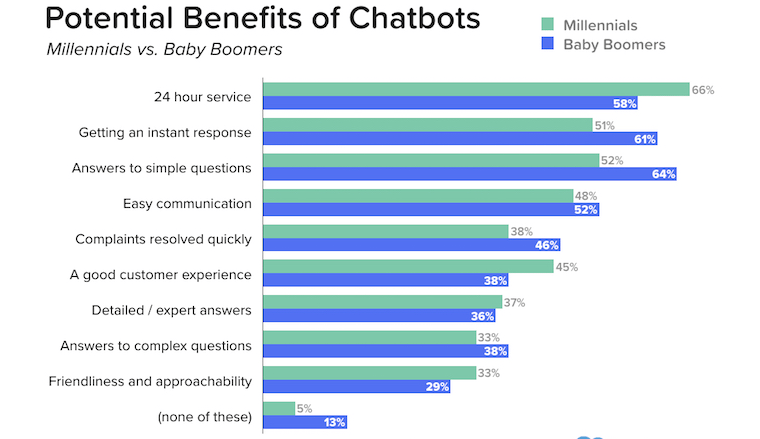 Source – Drift
Chatbots help to improve customer experience by following ways:
Chatbots for 24×7 support

– Chatbot engages customer 24×7 by answering common queries in real time and increase customer satisfaction.
Scales up operations

– Chatbot can be easily scaled during the busy hours of your business saving operational costs on hiring more agents and infrastructure costs.
Lead qualification and sales

– With the help of a predefined questionnaire, chatbots can qualify leads to boost business revenue by identifying and maximizing sales opportunities.
Drive-up operational efficiency

– If your business is demanding a large number of resources in backend support, chatbots can be an important way out.



Identical products or services

– Apart from sales and support, chatbots also offer product recommendations based on the customer journey or purchase history.
Interactive marketing platform

– Implementing chatbot for user engagement is the best example that makes a marketing campaign interactive and successful.
Automation on the business process

– Automates regular tasks and work process to increase business productivity and operational efficiencies to make quick decisions.
Chatbots vs live chat: Pros & Cons
Depending on your business requirements, you can implement live chat, chatbot or combine both for streamlining your business process. Let us discuss the important questions that you must consider.
1. Response time
Response time is one of the important attributes of good customer service. It refers to the time between the chat made by the customer and when it is responded to. Delayed response time is one of the top reasons why customers leave your website.
Instant response means happy customers and better team productivity. The reason is very simple is simple – customers get frustrated waiting for a long time.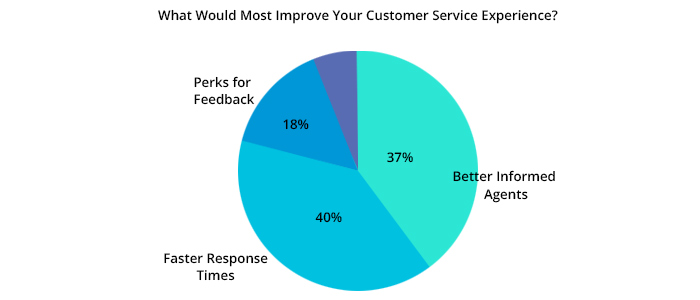 Live chat helps to respond to customers queries instantly. With live chat, an agent can handle a maximum of 5 to 6 conversations at the same time. Thus, customers get an immediate response without waiting for a long time. The pros of using live chat are that your customers are satisfied with instant support and become your brand advocates. The con related to it is that customers need to wait until the agent is available.
Chatbots, on the other hand, are programmed to generate answers in seconds once a request is received from customers. If you are looking for the fastest response for your business, a chatbot is the better option.
Ubisend, 2017 Chatbot Report says 21% of consumers see chatbots as the easiest way to contact a business.  Chatbots are more preferred because they offer 24×7 support. No matter you are a startup or an enterprise, offering 24/7 support with chatbots has a positive impact on your customer satisfaction.
When it comes to chatbots the pros are that it engages customers 24×7 with personalized, accurate and instant response.
Takeaways:
If your customer expects an instant response, typically less than 30 seconds, then chatbot can be an ideal fit.

If your customers are not very time sensitive and are ok in terms of a bit longer response time but wanting to talk with a real human, then having live chat is a better choice.

Start your customer conversations with a chatbot to collect visitor information and answer basic queries. And if the queries get more complex, route them to your support team which can help them better.

Measure your customer satisfaction score (NPS or CSAT) regularly. If your customer satisfaction is not as per your benchmark, it might mean that your customers are not comfortable with chatbots and hence it would be a wise decision to use live chat for customer support.
2. Cost efficiency
Would you ever make a crucial business decision without thinking about costs?
Obviously no.
Well-structured financial decisions come from effective cost management strategies to increase brand value and reduce business costs. Analyzing the costs related to any decision is at the heart of the management process.
According to Newvoiceindia.com U.S. companies lose more than $62 billion annually due to poor customer service.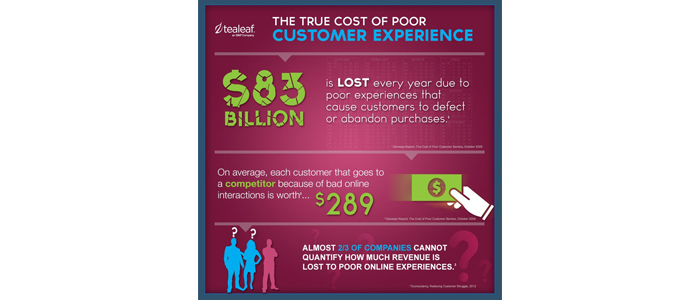 Live is a cost-efficient communication channel and the best way to reduce operating costs related to sales, marketing, and support. It boosts your brand image and streamlines the sales support activities. 63% of customers reported that they are more likely to return to a site that offers live chat as it is cost effective.
Chatbots are designed to enhance business efficacy and productivity by providing quick answers and solutions to customers. Juniper Research estimates that chatbots will help businesses save more than $8 billion per year by 2022.
Bots help in saving operational costs of your business that involves:
Salaries
Infrastructure
Training costs
Suppose your business receives more than 900 chat requests per day. It is but obvious that a single live chat agent can't handle those many chats. You will need many customer service agents and need to train them as well. This process involves extra time and money.
Bots can be easily scaled during busy hours for automating routine business processes. It enables a seamless brand experience for customers along with curtailing cost and resources for your business significantly. 
The pros of chatbots to any business are:
Scalability:

Chatbots are programmed to meet endless requests with great ease and effectiveness. There is no extra cost involved when the scalability increases.

24×7 support:

Chatbots offers round the clock real time support for all the simple queries thus reducing the number of tickets raised by customers.

Save business costs:

Chatbots are able to reduce operational costs, human resources and time.
Takeaways:
If you are a start-up and cost is the key business factor of your business, a chatbot is the best solution. It will help to automate business operations without hiring resources.

Live chat can be a better option when the customers look for a detailed explanation over any query that is complex.
3. Human touch
To deliver personal and humanized customer service is really a challenge due to the immense use of technology for instant resolutions. Live chat balances both advanced technology and human touch.
According to the stats, 44% of online consumers say that having questions answered by a live person during an online purchase is one of the most important features a website can offer.
Live chat is conversational in nature that allows communicating in a natural way for immediate and personal contact.
Live chat is conversational – It allows agents to make conversations interactive and meaningful by using live engagement tools. 

video chat

and co-browsing solution. Interacting face to face with customers allows instant resolution.
Live chat has personalized touch – Live chat helps to personalize the conversation, greetings and visitors information that builds trust in customers.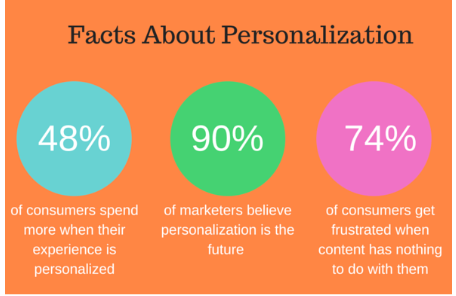 Chatbots can never replace the human touch. Because when it comes to getting expert answers, comprehensive detailed with friendliness, chatbots fail to do so. And these are the areas where humans take over.
Takeaways:
With chatbots, delivering humanized touch difficult is many scenarios. The AI chatbots may fail to understand the complex customer issues which can be better resolved with the help to human agent support.

Live chat gives a human touch to resolve complex queries asked by customers by using live engagement tools to offer the best customer support. 

As live chat is not based on automated instructions it offers effective guidance and suggestions in a friendly way. 
4. Customer satisfaction
No matter where you are in B2B or B2C brand, at the end of the day you are serving in human to human (H2H) world. In H2H world, customer satisfaction is the top priority for brands. It does not only impact the business growth but it also impacts the customer retention rate. Customer satisfaction ratings for live chat are often higher than all other support channels, likely because of the speed and conversational nature
Customer satisfaction is the key to building a long-term relationship with your customers. For this, you need to keep delivering value all the time to keep your customer satisfied.
81% of satisfied customers are more likely to do business with you again if they have a positive experience whereas 95% of customers will "take action" after a negative experience.
Customer satisfaction promotes customer retention. The longer customers are satisfied, the more often they will return to your business, and buy your products and services. Customer retention an essential ingredient for maintaining loyalty.
Live chat can aid you and your team in providing a human touch to the support process by improving first contact resolution time. By communicating directly with the customer, they can properly understand queries and provide a relevant solution. Even after implementing live chat, your team must focus on keeping the language simple, being available round the clock and offering personalized solutions.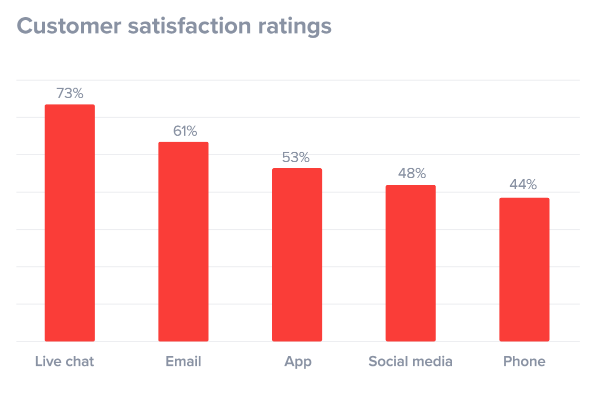 Chatbots pros here are it provides quick, easy and affordable support, stills customer look for human touch. With chatbots, giving that "human touch" or "humanizing experience" is difficult. Thus, chatbot con is that it fails to understand the issues faced by your customer, which can lead to bad customer experience.
Takeaways:
Implementing chatbots may have an adverse effect on some businesses for customer satisfaction.

Measure your customer satisfaction score (NPS or CSAT) regularly to see if bots have any adverse impact on your satisfaction. If yes, it means that customers are into satisfied with bot and business needs to move to live chat support.
5. Simple FAQs
The main objective of the chat is to provide relevant information to the customer query instantly. Customers have different types of queries and problems. Some are based on basic information and some are complex.
Live chat helps to connect with the customers in real time and offer solutions to all kinds of queries. The agents are proficient enough to identify the issue and offer effective resolutions. They also reduce the number of contacts made by the customer by delivering the right solution.
Whereas chatbots perform excellently for "Tier 1" questions. These are questions that are easily interpreted and the answers for such questions can be efficiently extracted from a database.
Examples of information based queries
What time does my flight leave tomorrow?

Which your preferable day to attend the conference?

How many people are joining you for the event?
Chatbots can collect accurate basic information very quickly. Precisely, for this reason, chatbots are adopted by the airline industry for their customer service interactions. The interaction revolves around information-based questions about flight times, delays, or ticketing information whose answers are easily drawn out from a database.
Takeaways:
Chatbots does not require agent involvement as the basic information can be collected and delivered. The time saved can be used to strategize new business strategies.

Chatbots saves business costs, time, resources and helps to accelerate your business productivity.
6. Complex conversations
Complex conversations refer to the queries that involve high-level expertise and time in resolving it. Generally, it involves a detailed explanation to make customers understand and provide a feasible solution.
Customers tend to prefer live chat because chatbots often fail to understand even basic requests. Live chat is one of the most popular communication channels, mainly because customers find it to be more effective and a better overall experience. It is win-win proportion for brand engagement.
Customers prefer to live chat for the following reasons:
More convenient to handle complex conversations

Handles technical issues with better resolution rates

Provides detailed insights on customer's issues and they are satisfied with the customer service or not.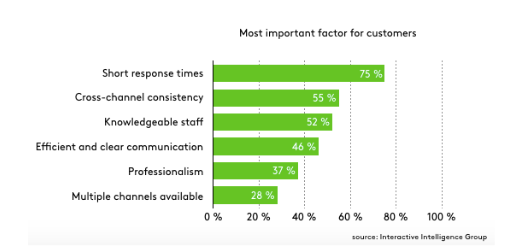 Complex chat conversations sessions with chatbots don't end in a resolution all the time. It is difficult to handle customer queries and it ends up by transferring the conversation to the right customer service agent. There is a great emphasis on the human touch.
Chatbots face conversation limitations when it comes to human emotion. It can't feel empathy or convey a specific tone like humans. A chatbot won't give customers the right response possibly if it fails to understand the customer query.
For complex sales funnels, human agents excel at helping customers in making decisions, addressing doubts and answering specific questions.
Takeaways:
Live chat is a better communication channel for the businesses that deal with comprehensive support queries.

With live chat, the complex queries can be handled with a comprehensive and personalized explanation.
Chatbot vs Live chat – What's next?
The short answer is both.
The best approach is to use the chatbot and live chat together in order to deliver the right customer service experience. Understanding the pros and cons of chatbots and live chat will provide better insights on which is the ideal fit for your business.
You can identify the website pages that require human support or bot assistance and accordingly place them to allow your customers to reach you whenever they want. Prefer chatbots as the primary support to qualify leads and collect basic information before transferring it to the customer support champion. 
Ultimately, to deliver a better customer experience you need to have the right blend of automation, human touch and understanding the customer journey.