Nowadays, many organizations are outsourcing their customer service to third parties. Because only selling best product will not allow them to succeed in the industry. They have to attract new buyers and keep loyal customers coming back for more, so they have to make a concerted effort to sustain it.
Due to highly competitive market, lots of organizations find difficulties to keep the quality of resources. Such organizations have lack of time and support staff to offer service after sale. But if their customer service gets bad enough, customers may revolt and ruin their service provider's brand.
Customer support outsourcing can protect you from these risks. A well-coordinated service strategy can keep clients satisfied without putting an extra burden on your employees.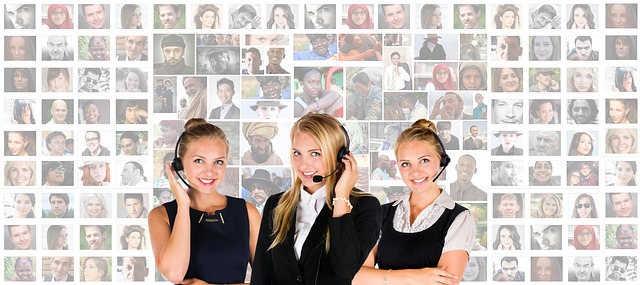 Pros of customer support outsourcing
Save money and resources
Many business owners probably don't have the budget to hire and on board extra client service staff, because their employees need to focus on day-to-day operations. Outsourcing customer support is the ideal compromise because,
You will get skilled workforce with lower cost.
Easily control your IT cost because you will only pay for what you use when you need it.
Save and focus on relevant human resources.
Minimal supervision is required
When you hire an outsourcing company, you thought that they are going to take care of everything related to your product. If you are running a matured business then you need to supervise them minimally and let them take it from there. With minimal supervision you can focus on your core business goals.
 Easily monitor performance
Outsourcing companies have the right tools and resources to make sure the effectiveness and quality of customer agent and its services. They have KPIs and analytics in place to measure employee performance and track activities.
With existing processes ready to be integrated with your business operations, you don't have to start from scratch. You are assured that your outsourced customer service team is well-trained, giving you a peace of mind and allowing you to focus on core business activities.
Provide immediate customer support
Nowadays, every customer is looking for fast and easy support service to solve their issues. Handling customer support in house with focus on, you might be unable to serve high quality of customer support that you are looking. And that can affect the overall customer service. To keep high, fast, and robust customer support service is better to hire outsourcing companies.
They help to improve the flexibility of your help desk service.
Especially in outsourcing technical support, third party will take care about the cost and responsibility of installing, maintaining, and operating sophisticated telephony systems, data management teams, and other customer support software.
Cons of outsourcing customer support
Language and cultural barriers
Organization takes lots of effort to get potential customer base. And due to customer support they don't want to lose their customers. This fear hold an organization to outsource their customer support. To overcome this issues, try our bonus tips
Tip:
Send clear and specific requirements that you're looking for.
Include deep specification about your requirements like team or any member should have fluency in certain language, or they should multi-lingual and has neutral
Choosing the right outsourcing company will take time
No doubt that the decision of choosing a suitable outsourcing company is very difficult. In today's fast-paced business world, outsourcing become key driver for all start up to big organizations. To choose the right outsourcing company you need to consider below mention factors,
Set your business goals
Check cultural compatibility
Inspect technology advancement level and infrastructure
Data security risk
The risk is the most significant driving factor behind what can and cannot be outsourced. According to the research nearly half, the respondents are doubtful of the security offered by the outsourcing service providers. About 30% feel security claims cannot be verified and approximate 20% feel no credibility.
 Tip: Apply data centric approach for security purpose because it became difficult to control applications, devices or networks in a complex environment.
Factors to consider when outsourcing your customer support
Plan your budget according to your need
Every single business seeks to garner cost efficiency especially in outsourcing. You need to prepare the budget in advance before outsourcing any service and go through with deep analysis of all the pricing of different outsourcing companies.
 Tip: While selecting an outsourcing company, consider the track record, clientele and reviews of their service.
Ensure they have enough resources and technology
It is better to ask about the technologies and tools they are going to use for your project. Discuss with them and find out whether they are capable enough to handle your outsource needs. Lots of outsourcing organization offer various solutions, but their under trained customer service representatives will not offer you with benefits that you're looking for. So, you need to look beyond that criteria
Tips:
Evaluate your providers with a verifiable track record of quality and performance After all customer retention and increased sales depend on good service.
Make sure they eliminates the need for additional resources such as executives, extra workspace.
Check whether they have updated technology and skilled professionals or not.
Service level agreement in outsourcing contracts
SLA (Service level agreement) is a critical part of any outsourcing contract. A well drafted SLA sets expectations for both parties because it provides proper guidance for measuring accurate performance to the set targets.
Things to remember before moving forward,
SLA needs to be specifying the consequences for failure to meet the expectation.
It may also include bonus term to be given to the service provider for exceeding the performance standard.
It should be adaptable to emergence of new technology and improvements.
Brand reputation
Companies survive because of their reputation. Each product and service which they are offering is scrutinized under the microscope. It is important to know that your outsourcing company should maintain the highest possible standards as per your needs. Because a strong brand can maintain and enhance its reputation, while a weaker brand may be able to make strides to create a better image for the company.
Deal with different time zone
This is one of the major issue, especially when the team needs some kind of clarification. Sometimes many emails may go back and work is stuck until the requirements are well-clarified and understandable for everyone. When you work in different time zones, it's hard to communicate anytime you want.
 Now, the question is how you can deal with working in different time zones?
It is also important to give the team a common working space to share, find, and collaborate on the information they need to get the work done.
Use Slack, Skype or TeamViewer to keep communication open and transparent.
Check legal compliance
Legal protections and laws greatly vary from country to country. To overcome, you have to learn and educate yourself on the enforcement of legal protections specific for your outsourcing initiative. Compliance with regulations about the preservation of client confidentiality and sensitive information is a crucial factor to consider.
Final thought
So, if you are planning to outsource your project, then it's important to assess your short-term and long-term goals and create a framework from which to base daily operations to make sure that both parties have clear expectations from each other.
Through outsourcing, you can focus on providing better customer service and earn great advantage for your business.