Customer service has become a substantial part of every business, especially those who want to create excellent customer loyalty. Global State of multi-channel customer service report – 62% of consumers across the globe mentioned they have stopped doing business with a brand after a poor customer service experience.
For that customer, service etiquettes should be integrated into every facet of your business because delivering superior customer service is the best way to stay out of the box from the competition.
There should be ground rules set by employers in every company for how an employee should communicate with their customers. Having customer service etiquette training helps to deliver long-term customer relationships.
12 Customer service etiquette tips
You can rightly train & educate your employees on how to interact & communicate with customers to deliver excellent customer service, develop customer loyalty, and distinguish your business from the competition. The employee training should be for
Phone – The 

phone customer service tips include – have a purpose to call, keep conversations to the point, speak politely, etc.

Email – The 

customer service email etiquette covers proofread your email subject, use bold and italics if required and many more.

Chat – Chat etiquette comprise of promising, check spelling and grammar, learn customer's interests and so on
Here are a dozen suggestions for customer service etiquette training.
1. Be transparent about your products and services
"Transparency is the new normal." – Forbes
There is a close connection between transparent business communication and customer retaining with your business.
A Zdnet survey made on 1000 US customers on their transparency beliefs, expectations and desires it was found out that consumers' expectations of transparency grow daily. Almost nine out of 10 Americans believe transparency from businesses is more important than ever before.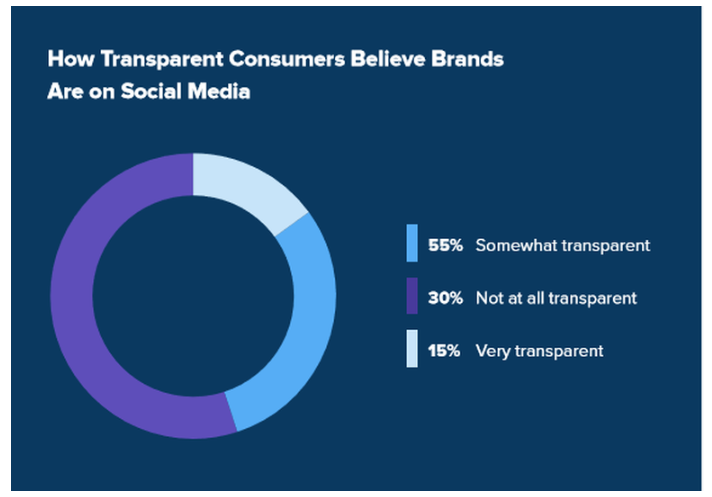 Keep a note:
Impart authentic information related to product and services to avoid future confusion among customers.

Don't make fake commitments and set customer expectations that will break their trust and loyalty.

Know your brand offers and discounts prior offering to customers to maintain brand efficiency.
2. Offer proactive support
Being proactive means understanding customer's issues and fixing it before customer reach out to your support team.
InContact study drew an inference that customers are satisfied and positive with proactive customer service.
Live chat solution connects with customers in the real time and the agent asks for assistance before you make your effort for support.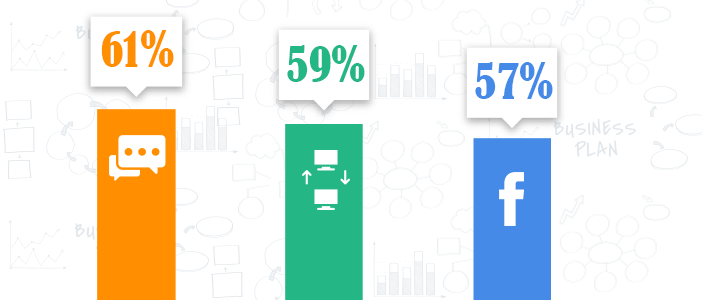 You can also proactively engage with customers with visual engagement tools like screen sharing, video chat and

co-browsing solution

makes the conversations effective. 

You can get connected with your customers in real time gives first-hand understanding of the complexity of the issue.
Customers choose different channels like website, social media, Facebook messenger, etc. to connect with you. You can engage with them over respective and provide a unified customer communication platform.  
With live chat software, you gain valuable insights about customers profile and trigger the right message at the right time to deliver customers the best omnichannel customer experience.
Proactive customer support approach accelerates your business productivity by:
Improving customer loyalty

–

GDS international group report

says those companies who followed

proactive customer service etiquette noticed growth in the customer retention rates by 3-5%.
Minimize customer support requests

– Learning the issues and assisting customers with customer engaging tools before they become complex problems reduces the number of request tickets.

Multi channel conversational engagement

– Generally, customers share their good and bad experiences with brands over social media. Being proactive helps to get involved in their conversations and engage with them.
3. Ask customer for feedback after resolution
Customer feedback is a vital ingredient for the success of any business. And the most important time to ask customers for feedback if after the successful resolution of the problem.
Customer feedback plays an important role in many businesses to:
Improve the effectiveness of your products and services

Measure customer satisfaction level

Enhance your customer communication

Deliver a better customer experience

Retain customers with your business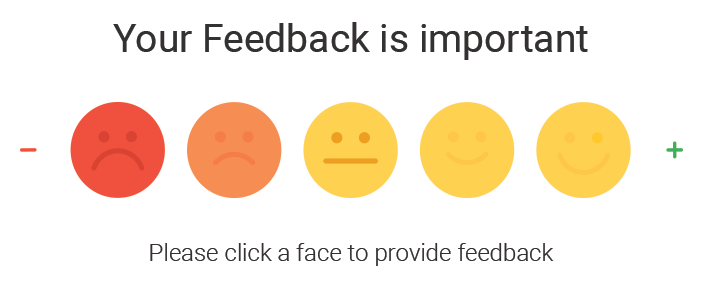 The reasons why customer feedback is important for your business.
Feedbacks from customers helps you to know what customers feel about the brand

Identify the gaps between the customers and the business and end up with a product that is sheer perfection.

It opens up a conversation with customers and develops a long-lasting relationship.

Customers feel appreciated as their opinion regarding the product.
4. Use the right vocabulary
It is very important to choose the right words before you speak to your customers. The customers can get a bad impression with certain words or phrases used by the customer support agents.
Customers generally switch brands because they are put off by untrained or rude support professionals. McKinsey – 70% of the customer's journey is dictated by how the customer feels they are being treated.  
The well trained and efficient representatives can make customers fall in love with your brand.
Phrases to be used
My apologies

I may not know now

I'm sorry

I can understand why you'd feel that way. Let's see what can be done now

You're welcome
And phrases to be avoided
Sorry about that

I don't know

Unfortunately no

Please calm down

No problem
5. Personalize your conversation
Personalization adds spark to the boring customer service. Irrespective of your business sector and size, connect with customers at a personal level and deliver personalized customer experience.
Using an artificial intelligence powered chatbot will help you in directing customers to the right support channel immediately. Stats show: 79% of buyers only consider brands that understand and care about them (Wunderman).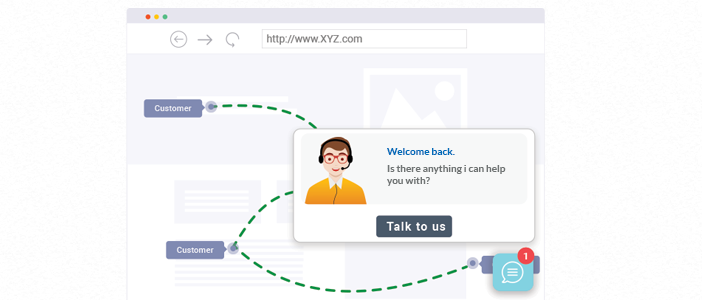 Tips to follow:
Make the conversations one-on-one basis, that will give a special feeling to the customer.

Use the first name to address the customers while talking to them.

Identify the nature of the problem and understand customer needs.

Send personalized greetings to set a personal tone to your conversation.
Never waste time in general questions – jump directly to the right solution for the customer makes the process personal as well as efficient.
6. Value your customers
Never fail to make your customers feel comfortable, valued, and appreciated. Be knowledgeable of and understand the relevant policy and procedures. Always listen to what they say. Without listening to your customers you will never know the problem or the complexity of the issue.
Follow the below best practices
Listening is one of the best ways to start to serve your customers. Customers reach out to the support team to report their problem so, hear without interrupting them.

Listen actively to be responsive and exceed customer expectations.

Listening helps to figure out what exactly your customers want, their opinions, feedbacks etc.

The customer information collected can be passed to the teams across respective business platforms to implement it.
7. Offer gratitude to your customers
An important principle of customer service etiquette is to demonstrate good manners. Your customer support team should be well trained to offer gratitude at the end of the conversion.
'Thank you' are just two words but can do miracles when we talk about customer service. So, say "Thank you" and "Please" graciously.
Believe it or not, a sincere thank you goes a long way. Establish a company culture of high quality customer service and commit to delivering superior service whether over the phone or face-to-face.
8. Maintain a professional attitude
Being professional is a very important customer service etiquette that needs to maintain in all scenarios.
Tips to follow:
Refer to customers as 'Mr. XXX or Sir' and 'Mam'.

You are supposed to ask customers – if it is OK to put the customer on hold and apologize if the customer was on hold for more than 60 seconds.

Avoid using slang words or obscenities.

Do not refer to the customer by the first name if it is not insisted on by them.
Following the above examples helps to set a professional tone throughout your conversation. It impresses the customers and is always appreciated.
9. Drill customer service etiquette in your team
Training should be restricted only to the top level employees. You can make customer service etiquette a part of your team training. And it should be consistent across all the departments and teams.
Things to practice:
Have regular team calls – You can share all the important information across the whole team so that the whole team should have an understanding of the customer issues.
Have regular product service training – You can educate your team with all the existing and new features and problem solving techniques for dealing with customers.
Small point: if needed, also arrange interpersonal /team building activities
10. Use interpersonal skills
Lend your ears as well as undivided attention to your customers. It never goes waste.
It is a part of the call center phone etiquette to be humble and polite when you talk to your customers.
Your voice should be such that your customers feel happy after talking to you. If you sound dour it will leave a bad impression as words and inflection over a phone are much more important than in a face-to-face encounter.
Listen completely, without interrupting to what your customer has to say and identify the exact problem. Show empathy to your customers by saying you would exactly feel the same in this situation. This gives the feeling that you are listening and taking the issue seriously. You will surely take out a fair solution.
11. Keep your customers updated
Your customer service etiquette should not miss out this rule.
It is very important to train your team to update customers because they have to provide a time frame to your customers. Why? Because when you resolve their issues within the time frame you gain a loyal customer at that point.
For example – If a customer has ordered something and not received on the date of delivery, he will be calling you to know the exact reason. You can be able to give a genuine reason, apologizing for the delay and inconvenience also assuring a date of delivery.
12. Be confident
Sometimes well trained agents also get fumbled, when dealing with a tricky request specially or when there is a new product launch. One of the phone customer service tips id to remain positive, calm, composed and poise while answering to customers.
What you can do?
Politely ask your customers to please wait so you can deliver exactly what they're asking.

If you don't know the answer, don't apologize profusely or say that there's nothing else you can do. Transfer to another associate or the manager in order to provide them the best possible experience.
There is no need to feel that you were not able to provide quality service when referring the customer to a more experienced member of the team.
Final thoughts on customer service etiquette
Customer service etiquette training to the support team will help ensure that customers receive superior service with each call, reduce escalations and bounce rates, and encourage repeat customers to your business.