Perception matters a lot when you're in the business world!  
It matters so much that 71% of consumers prefer to choose brands that align with their values. 
In fact, outcomes are always positive for companies that are perceived well in the market.
Needless to say, companies that enjoy favorable customer opinions are often the ones that regularly break the ceiling and achieve remarkable success year in and year out. 
On the other hand, businesses with poor customer perceived value find it hard to maximize their effort, struggle to realize the true potential, and in most cases, also get consigned to obscurity.  
So, you should always strive to meet the expectations of customers if you want to be seen in a positive light and maintain a desired level of perception.  
What is Customer Perception? 
Customer perception meaning is about how customers feel and think about your business. It's an opinion that is formed either through direct or indirect interaction with your company over a period of time. And perception could comprise both qualitative and subjective data, and it could be based on anything, whether the product, services, policies, the way you talk to customers, etc.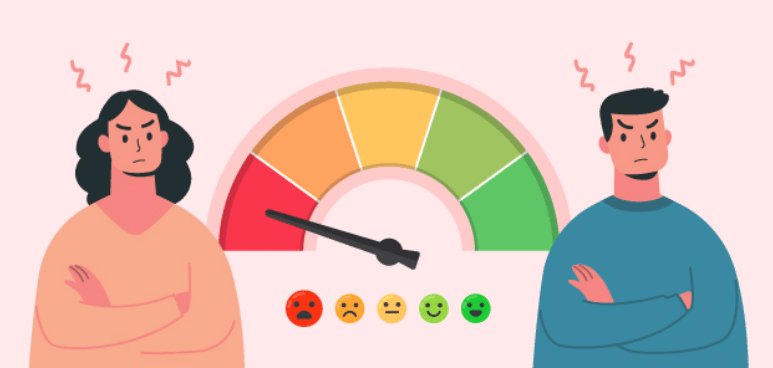 Naturally, many factors can contribute to the making of customer perceived value of your brand where some will be controllable while others will be beyond the control. You can not always decide how your business is perceived but can take measures to deliver value which in turn can improve customer experience or perception. 
In fact, understanding how customers see your company can prove a great tool in improving the metrics and growing the business. 
Why Customer Perception is Important for Your Business? 
Brands that hope to achieve positive perception should understand how 33% of customers will leave a brand after just one bad experience. So, they need to constantly invest in keeping customers happy as it can help them create positive vibes in the market.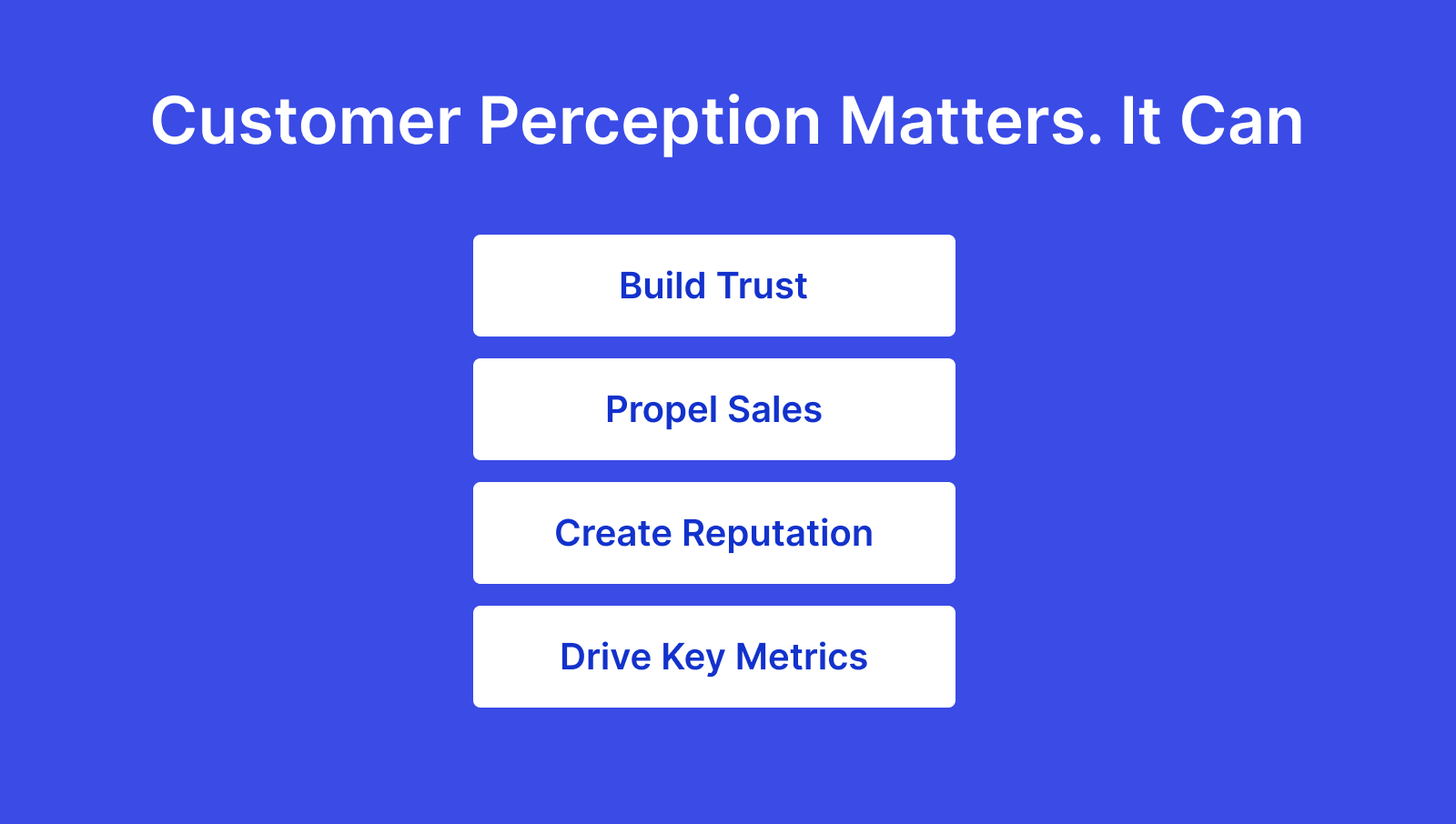 Consumer perception is vital for any business for many reasons.
Perception builds trust

– When customers trust a business, they often stick with it forever. Brands that are seen positively in the market enjoy superior loyalty from customers. In fact, customer perception develops or breaks a brand depending on how it's worked upon.            

Perception propels sales

– Customers often avoid purchasing with a company they don't trust. They also steer clear of a business that offers

bad customer service

. They prefer to buy from a brand they could rely on. So, sales will always depend on how a company is seen by customers.      

Perception creates reputation

–  Happy customers spread positive words about a business and this often helps bring others in. And when more people talk about a business in favorable terms, it can shape its reputation in a big way.  

Perception drives key metrics

–  Sometimes even the best products and best pricing is not enough to convince customers about a company if the reputation is not good in the market. And when public perception is positive, it always affects key metrics such as conversions and sales.  

Perception generates word of mouth

– Customers often encourage others to trust or buy from, a brand if they have a good perception about it and it always leads to a word of mouth marketing.    
Factors Affecting Customer Perception 
Customers often form an opinion about a business based on many factors and not all will be in your control. And if you have the right customer experience strategy, you can easily work on most things that shape or break the perception and bring the desired improvement to the result.  Similarly, there are so many aspects such as price, quality, positioning, etc. that can decide how your business is seen by others in the market.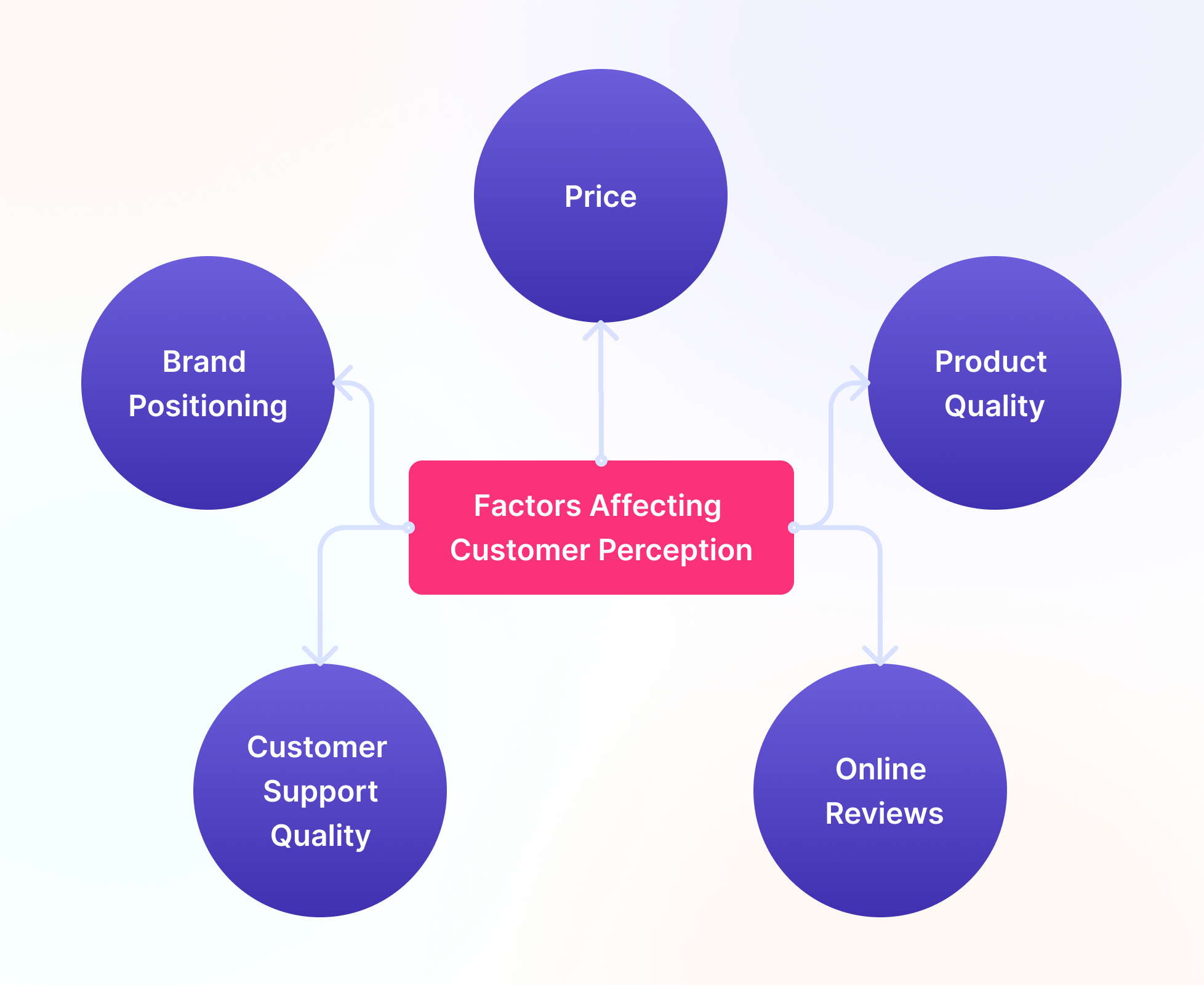 Some of the key factors that always affect customer perception include – 
Product quality

– It's ultimately the customer perception of the quality of products or services that proves the biggest contributing factor in terms of how a brand perception is built or broken in the market. 

Customer support quality

– Quality support is seen as a good customer perceived value example and it can win you more customers while a bad experience might shoo away even the loyal ones.  

Positioning

– How you market your business, how you position it in front of the audience are also big factors in terms of shaping the perception.  

Price

– Customers may always show a sense of hesitancy for a product whose price is either too high or too low.   

Reputation

– Many customers first read online reviews and ratings about a business before deciding to purchase from it. So, you need to get your perceived value marketing right to achieve a positive perception.  
How to Measure Customer Perception 
Perception may be an intangible concept but it always has some visible hints or data that clearly indicate whether it's positive or negative. And if you're able to track those stats or feedback, you could be in a better position to exceed customer expectations and also gauge the way your business is perceived.   
You can rely on some of these methods to measure customer perception. 
Let's look into each of the ways in detail; 
1. Collect Customer Feedback 
Collecting customer feedback is always a first step towards understanding how your business is seen by others. 
In fact, what your customers think about your business is something you should always need to track if you want to check what kind of reputation your brand enjoys in the market. 
Whether your business has favorable or unfavorable customer feedback or views should be known so that you can take the measure to improve upon it.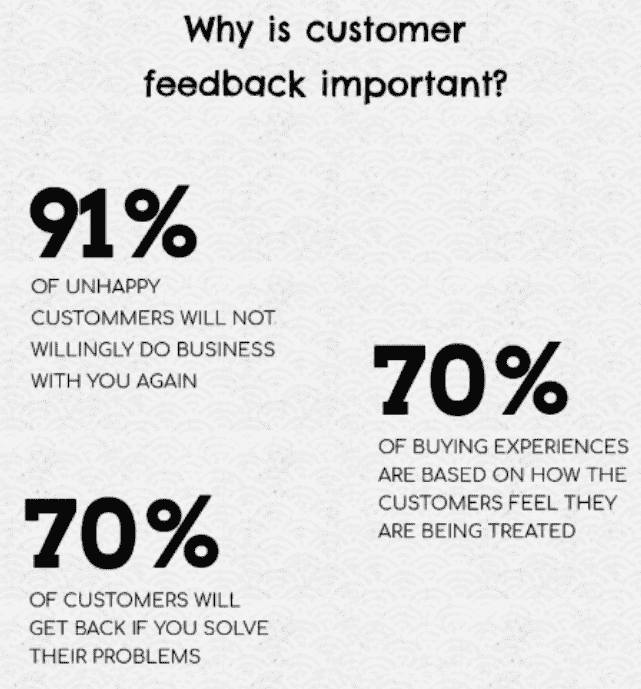 Different ways to collect customer behavior feedback 
Surveys – You can conduct regular customer satisfaction surveys to poll customers and get an insight into how they think about your business in a true sense. 
Questionnaires

– Sending regular questionnaires to customers can prove a handy tool in knowing how they perceive your brand or how they see your products or service. 

        
2. Follow-up with Customers
Following up with customers after every interaction is a great practice to get feedback and know exactly how they think about your business. 
When you follow up, or send a mail or call up the customer after an interaction, you get to understand whether or not they are satisfied with the product or service. 
Regular follow-ups can also help you first gauge and then change the customer perception of service for your business. 
Benefits of following up with customers
Reduced customer churn

– A follow-up can boost your relationship with customers and also increase customer loyalty. And when there is a sense of loyalty, it always helps

reduce customer churn

rate.  

Increased trust

– Follow-up messages can add to the customer value perception and experience of your brand and may motivate them to buy another product in the future.  

 
3. Monitor Online Mentions 
Customers often discuss brands online. They talk about businesses all the time, whether happy or not. 
And if you're not tracking those social media and web conversations, you might miss out on an opportunity to understand their issues.  
Top brands always make it a habit to keep an eye on online mentions and then reach out to customers to assuage their concerns if any. 
And if you ignore online mentions, it would be difficult to measure customer perceived value. And you might also not understand the importance of customer value in the true sense.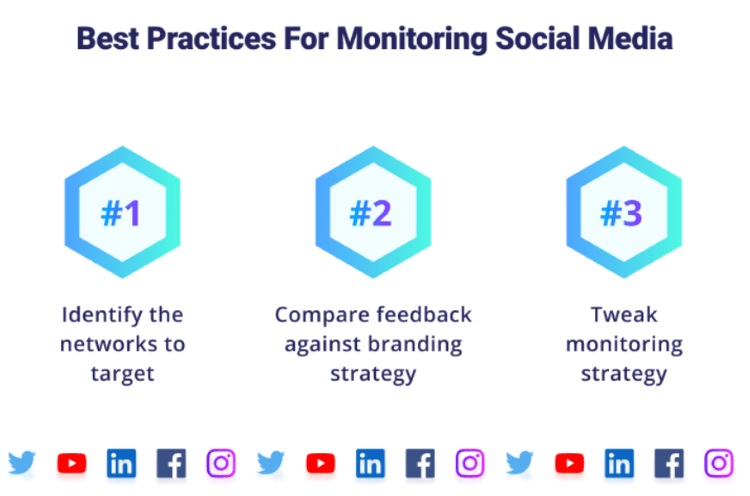 Best practices in monitoring online consumer behavior and mentions  
Respond to all types of comments

– The good practice is to reach out to every type of comment whether negative or positive so that customers get the feeling that their voice is heard.

Be prompt with the response

– It would be a mistake to leave social mentions lying unattended for days as it can create a bad impression on others. So, make sure you reply to the message at the earliest.

Never shoot the messenger

– Message should be your focus, not the messenger. And it would be a huge mistake if you tried to shoot down the messenger rather than working on the essence of the message.   
4. Analyze Customer Ratings and Reviews 
Reviews and ratings are always an excellent way to understand customer pain points and take steps to resolve them. 
They can also be quite a helpful customer perceived value example to understand how your brand is seen by others in the market.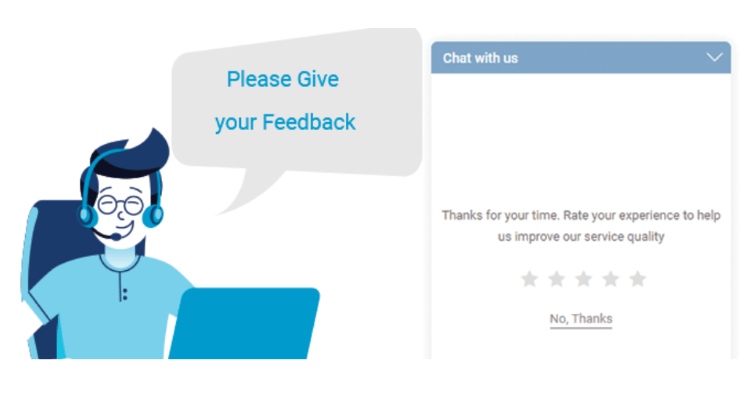 When you invest in finding the issues that are troubling customers, it takes you a long way in becoming aware of the kind of perception they have about the business in an overall sense. 
Whether customers give favorable or negative reviews, you need to take everything in your stride and reach out to them and assuage their concerns. 
5. Track CSAT and NPS Metrics
You should never hesitate in asking customers to rate your service. Doing this regularly can help you get a deep insight into consumer perception behavior and also into what else needs to be done more to ensure happy customers.     
Similarly, you need to take stock of the customer service KPI to know how much they trust your business in the true sense. If you are offering quality customer service on a consistent basis, or if your products /service maintain the quality, customer perception will always be positive. 
For that reason, you should start tracking customer satisfaction (CSAT) where you just need to ask everyone to rate support interaction. This way you will easily know whether customers are happy with the way their issue is resolved. 
In the same way, you can measure NPS (net promoter score) to get a good idea about the level of customer loyalty your brand enjoys. Based on this metric, you can work on the customer perception data to achieve the results you look for.       
6. Do Sentiment Analysis 
Understanding the mood of the customers is key to gauging the kind of perception they would have about your business. If you're able to decode emotions from textual or voice data, you can easily know whether customers are happy or unhappy, or whether they are angry or pleased.
Many businesses leverage the power of technology to mine the thoughts, opinions, or sentiments of customers in order to know the perception better. Based on the chatbot sentiment analysis, you can modify responses in tune with customers' emotions and take steps to realize how customers think about you.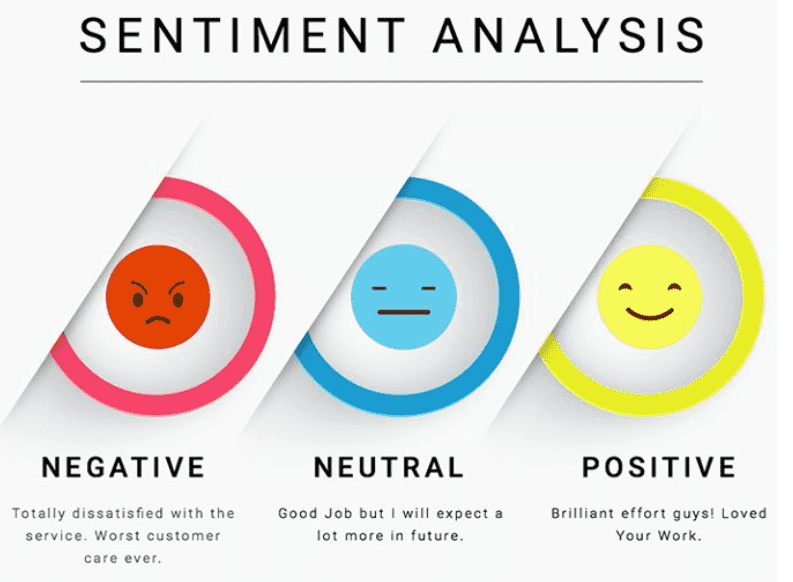 Why do sentiment analysis? 
Accurate response

–  You will be able to identify the mood of customers, find out whether the mood is positive, negative, or neutral. Based on the inputs, you can judge how customers think about your business.  

Superior experience

– The use of sentiment analysis brings your business an opportunity to know how customers feel about you and then you can offer the right responses to improve their experience.  

Empathetic service

– Analyzing the sentiment of customers helps you adapt to their mood and then drive the conversation accordingly, therefore enabling empathetic service for customers. 

 
7. Get Personal with Psycographic Data
Psychographic data can be a wonderful tool to get personal with customers and understand how they see your business. When you have "attitudinal data", you have information related to the lifestyles, goals, desires, and interests of the people who matter to your business and you can use it to serve them better. 
Your business can prepare a variety of psychographic survey questions and present them to customers to understand brand perception in a big way. This kind of survey is quite helpful when it comes to understanding how customers from different demographics and audiences view the business.   
How to Improve Customer Perception 
Customers feel happy and stay loyal to a brand if they are offered good experiences. And when customers are happy, they always have a positive perception of the business. It shows how you need to focus on customer experience if you want to improve their perception of your business. 
REVE Chat can help you in many ways to improve customer perception.
Live Chat – A multi-channel online live chat software solution can help deliver the best customer experience for websites and apps.
Chatbots – You can deliver automated customer support and boost sales conversions with AI chatbots using REVE Chat's live chat platform.
Video chat – Brands can offer real-time customer service, increase online conversions and build customer loyalty with REVE Chat's live video chat solution.  
Co-browsing – The co-browsing feature can help you become collaborative and guide your customers smoothly without asking them to install any software.
Popular channels – Engage, support, and sell to your customers across popular channels such as website, Facebook, WhatsApp, Viber, etc and boost your brand perception. 
There are many other ways as well to improve customer perception. 
Devise an omnichannel strategy

– Costumers feel bad when they can't reach out to a business from the channel of choice. To avoid that situation, you need to be present on various channels simultaneously and adopt an

omnichannel communication

strategy. Doing this can enhance customer experience with your brand and improve their perception as well. 

Understand customer pain points – You always need to look at issues troubling customers and also find any gaps between the expectation and delivery of services from you. The idea is to know those pain points customers might have and then work upon them to enhance the experience. Using customer insight tools can help a lot in understanding pain points of customers. 
Stay proactive in approach

– You should never wait for customers to come to you with their issues as the right approach is to stay proactive and reach out to them before problems become pain points. Doing this will increase their experience with your brand and hopefully change their perception as well.

Improve your response time

– Customers don't like waiting for a response and if they had to, it might frustrate them a lot. So, you should focus on perking up the response time as it will make customers happy and positively alter the way they see your business. 

Maintain consistency in answers

– Many businesses endeavor to maintain a sense of consistency with customer interactions. They have scripts and phrases for help as doing this ensures the removal of common errors from communication. 
Grow Your Business with Positive Customer Perception
Customer perception is something that you always need to work for else it will become challenging to stay competitive in the marketplace. The focus should always be on adding to the customer experience and tracking their conversations across channels so that you become aware of how they think about your business.
With the right strategy, it's quite possible to change the customer perceived value definition about your business and ensure a positive impact on the bottom line. 
The core factors that affect consumer perception are 1) quality of products or services and 2) quality of customer support and communication. Check out REVE Chat's useful tools that improve your customer support & communication and ultimately lead to better customer perception.