Instant support is all about providing a delightful customer experience. If you want to offer live chat support and get all these benefits, you must understand all the customer support metrics that can help you to achieve your goal of offering excellent service and if necessary, work on the feedbacks gathered from customers.  
To make your support work at its best, it's vital to monitor the performance on a regular basis. From gathering the analytics and customer feedback it provides, you will have a clear idea about the quality of customer support and how to make the most out of this live chat tool. Let's discuss!
1. Net Promoter Score (NPS)
It is a customer loyalty metric which can be used as an alternative to the traditional customer service satisfaction research. It basically measures the loyalty between a company and its customer.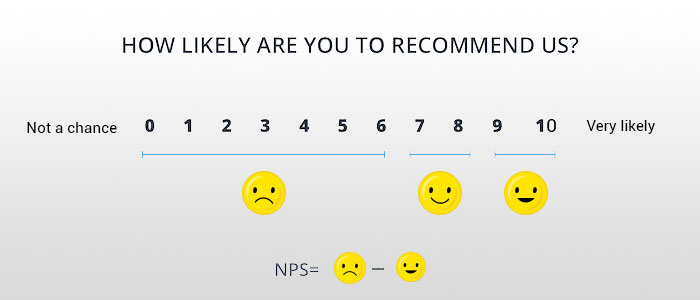 NPS is calculated based on the answers to a simple question: "How likely you would recommend our company/product/service to a friend or colleague?"
The scoring of this answer will be within 0 to 10 scale. Calculation of your NPS score is quite easy. Take the percentage of people who fall within the 'Very Likely' category (10 – 9) and subtract the percentage of 'Not a Chance' (0 – 6).
 So based on such ratings, you can easily understand whether your customers are satisfied or not and take necessary steps.
2. Customer feedback
Agent ratings from customers can help you to identify who are your best support agents as well as those who need additional training. It will help you to determine the agents who are the friendliest, have the best support skills so that you can get new ideas from them to include in training sessions and improve the overall support service.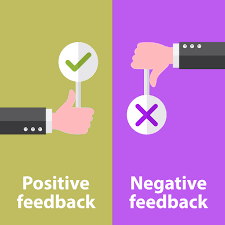 Based on such customer support metrics, you can focus on the customer needs, queries, satisfaction and requirements which can enhance your website experience for future visitors.
3. First response time
[Tweet "71% expect assistance within five minutes and if they don't get, 48% will leave the site."]
It will be great if the support agent can respond to the chat request within 30 seconds. It not only increases customer satisfaction rate but also helps to stop them from abandoning the website being irritated.
A longer response time could mean your support agents are lacking on their job or they have not been able to handle too many chat requests at a time. In that case, you can think of increasing the team and arrange more training sessions to improve their performances. This kind of customer service metrics really helps a lot in the long run.
4. Lead generation
Live chat is not all about providing support only, it also helps in sales conversions. The more chat conversations convert into sales, the more efficient is your support team. The low conversion rate actually points out at the inability of support team to offer proper customer support, so it's high time that you should give them better training.
Tips for your support agents:
They should know your product offerings in detail

Initiate personalized chat sessions with website visitors

Lead the conversation to offer deals/promotions at the right time
[Tweet "63% reported they were more likely to return to a website after experiencing live chat."]
5. Average chat duration
You also need to check the average length of time your agents are taking to handle chat sessions. Such live chat metrics will help you to understand how they are dealing with the website visitors. Are they rushing to end the chat (if the chat duration is too short and abrupt) or the conversions are too long and going off the track.
Tips: 
Set an average time duration for every chat session, but be careful as it may vary for each department and complexity of issues.

Tell your support team to be to the point while chatting with customers.
6. First Contact Resolution (FCR)
FCR basically is to properly addressing a customer's need at the very first time when he/she calls, thereby eliminating the need to contact again for further follow-ups.
The call center company SQM Group reports, that for every 1% improvement you make in FCR, you get a 1% improvement in customer satisfaction, too.
So FCR is really a crucial factor in customer satisfaction. Do you know whether your agents are being able to solve customer issues on the very first chat? How often they have to transfer the chat to other agents to be resolved?
Start analyzing the chat FCR rate to understand the quality of your service. You can give customers the options of several departments to choose from. This way they will be redirected to the right departments where their issues will be resolved right away.
If you can understand the customer service metrics properly, managing a live chat software will not be difficult. Do you have better ideas to measure the effectiveness of live chat tools? Share with us in the comment section.