The one thing that you can never be confident about is 'online consumer behaviour.' For you it may be more complicated than working on the overall marketing strategy for your company or making the yearly budget. Customers are fickle minded and illusive. The reasons why they buy online are complex and there are several influential factors behind this like product ratings/reviews, price, peer groups, impulse triggers etc. Bringing all these factors together in a meaningful way may lead to increased sales and enhanced product offerings.   
Understanding the online buying behaviour of customers while they roam on several e-Commerce websites helps you to improve your existing campaigns and strategies that can get you more customers.
 1. Customers like transparency in business
People don't like to be unaware about elements that will affect their buying decision like delivery and return policies, shipping costs, any hidden charges etc. So the more your website is clear about these elements the better.
'Zappos' is a famous online shopping website, known for its excellent customer service, has placed a 'LEARN MORE' tab at the top right corner of the website clicking on which you will be redirected to a page where they have clearly mentioned all the delivery and shipping policies.
Apart from that, including the identities of the contact personnel and physical location of the office address can also go a long way as all these will increase the credibility of your brand.

2. Mobile devices are used if there is an urgency of shopping
The device from which someone is shopping often shows the urgency of buying intention.
A person checking out shoes on a mobile device for example, will probably buy that by the end of the day, but a person who is searching for the same on a laptop or desktop will most likely be searching that in his leisure time.
Searching products on a mobile device is less enjoyable than searching the same on a laptop. So this very specific online shopping behaviour of a customer itself often indicates the buying intention.
3. People like to remain consistent in their words and actions
If you can manage to get small commitments to your brand from customers (like subscribing to newsletter or sign up for a demo), then there is a chance that they will eventually buy products from you. Apart from that if you somehow manage to send products at their places to try without any official commitment to buy them, then the chance of buying the same increases even more.
This principle was followed by Warby Parker's 'Home Try-On Program.'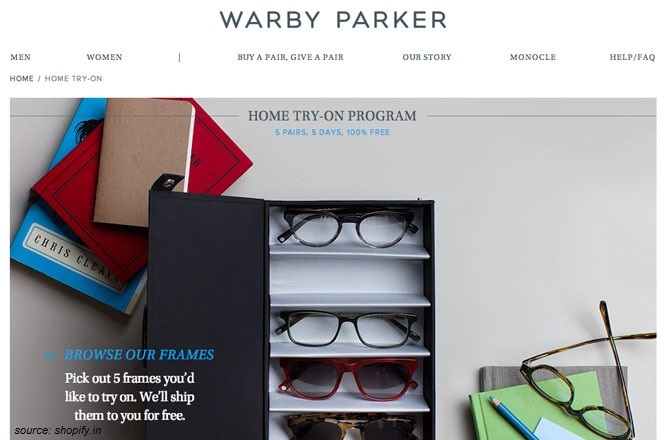 Warby Parker understood the online buying behaviour of customers very well very cleverly run this campaign. He knew very well that when customers will get the products in hand, chances are they will end up buying at least one of those products.
4. Customers need social proofs before making any purchase
Social proof is basically a psychological phenomenon where people before taking any buying decision, like to check out reviews, recommendations from others and social media helps in this situation because real customer reviews/feedback are easily available there.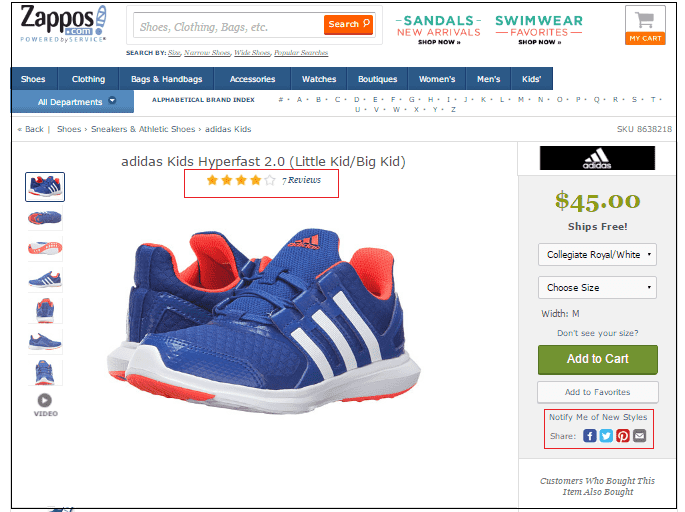 Apart from that your product pages should have links of your company pages and share options on major social media platforms like Facebook, Twitter or Google+ where they can check out the recommendations and tell their friends about your offerings.
5.  People buy more for needs than wants
Before buying any product, people want to understand how your product will satisfy their needs which is a very common customer buying behavior. So when someone contacts your sales or support personnel to know more about that product, it often means that he/she is already in the mature stage of the overall buying process. At this stage, a personal conversation can easily drive the sales conversion much faster. 
6.  Reciprocity works
What is it?
"It means when someone gives you something, you feel compelled to give something back in return."
It's not possible for you to personally go to the houses of customers who interact with you and your team to hand over product samples. So how will you do the reciprocity work? Obviously there are way outs.
Offer free gifts with every purchase

With every purchase, you can offer free gifts to your customers same as demonstrated by Ultra Beauty.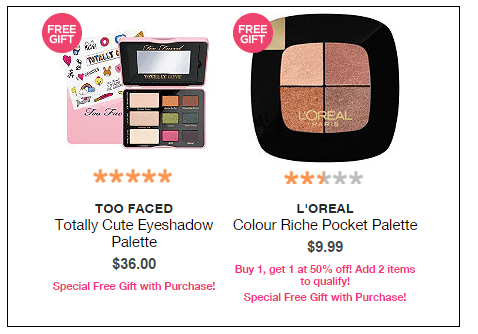 7. Use models customers can connect with
If you are selling accessories, apparels or jewelry, one of the easiest way to connect with your customers will be to display the stuff on models they will like or identify. Here I am not telling to use super models. It will be great if they look like normal people-your customers.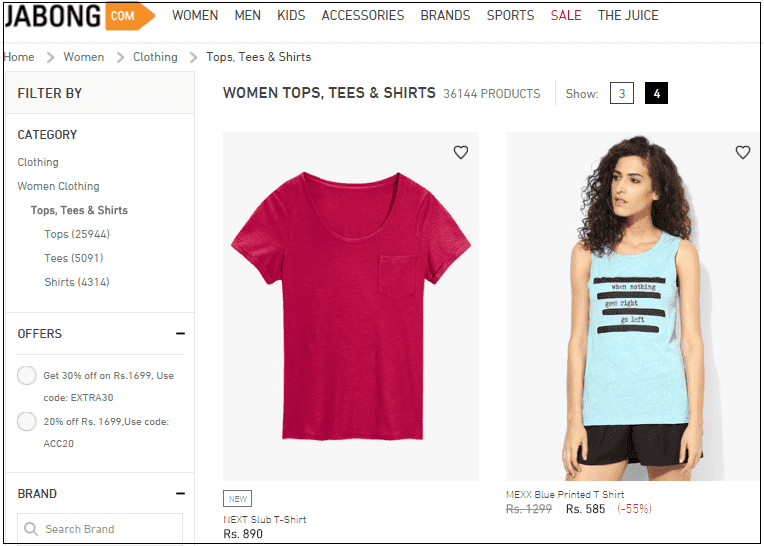 Over to you!
Want to share your thoughts? Share with us in the comment section.