If you ask any CEO: what is more important for your business – customer acquisition or retention? The answer would be obvious: acquiring new customers. However, research shows that acquiring new customers costs five times as much as retaining current customers.
Acquiring new customers indeed improve your brand image, however retaining them for longer-term prove that you have won their loyalty and they become your brand ambassadors.
Customer retention is a blend of art and science.
The art is to create and foster significant relationships with your customers by investing the needed time and effort to go above and beyond your customers' expectations. The science behind customer retention is understanding their journey, ensuring to help them across all touchpoints and equip your team with the right systems, processes, and tools to deliver a consistent customer experience.
15 customer retention strategies to boost brand loyalty
Customer retention strategies work parallel to create a customer experience that develops loyalty and make customers associated with your brand for a lifetime. Retaining a customer, not just obtains more value from a product but also encourage them to share their feedback and experiences to influence new customers.
Let us discuss the key customer retention strategies to convert your customers into your brand ambassadors.
1. Make customer experience (CX) a strategic priority
Customer retention is a byproduct of customer service and experience. If you create a good experience, that is consistent and predictable, then you have a right shot at improving customer retention.
Everything you do impacts your customer's perception and their decision to return back again or not. Customer experience comprises each and every interaction that a customer has with your business, from website navigation, customer service interaction to the final purchase of product or service. 
Thus, great customer experience is your key to success.
Importance of customer experience
Improves the level of customer satisfaction

Convert first-time customers to loyal customers.

Improves customer loyalty and advocacy

Keeps you out of the box from your competitors

Builds brand loyalty and trust with customers
Example – Zappos
When a customer was late in returning a pair of shoes due to a death in the family, the Zappos' customer service team went a step ahead to take care of return shipping and arranged a courier to pick up for free. They also send flowers with a condolence note.
Gallup study says businesses that use emotional connections outperform their competitors by 85% in sales.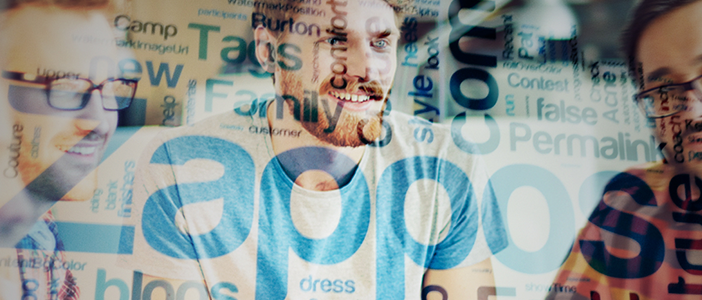 Source: www.linkdex.com
Best practices
You should always listen to your customers attentively to discover their needs, challenges, and pain points.

Keep your customer service as human as possible, whether you do it online or in person.

You need to connect with your customers emotionally to improve customer loyalty.
2. Resolve customer issues in real time
The primary reason for the bad customer experience of customers is "LONG RESPONSE TIME". You can minimize the impact of this factor that adversely affects customer experience by implementing live chat.
Ifbyphone research finds 59% of customers are more likely to buy when brands answer their queries in under a minute. Customers become loyal towards your brand and retain for a long time period.
Benefits of live chat
Live chat allows handling multiple conversations that offer lowest wait time to customers as compared to other customer service channels such as email or phone.

Live chat is real time. It connects the customer with the agent in real time and resolves queries faster.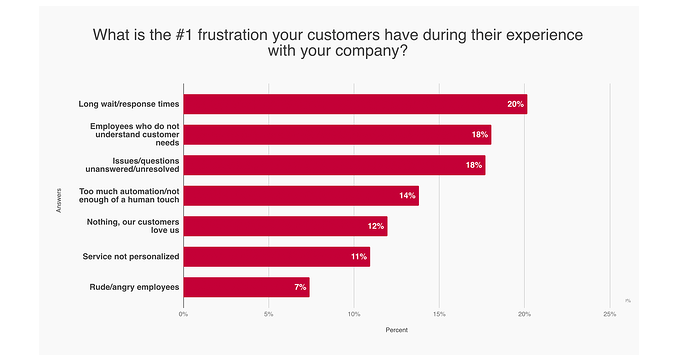 Source: Hotjar
Best practices
Always meet your customer queries instantly with live chat as they demand immediate response when it comes to customer service for building brand loyalty.

Immediate responses help in more sales conversation and improve customer retention significantly.
3. Increase customer loyalty with live engagement tools
Those companies that empower their customer support team with the live customer engagement tools such as co-browsing and video chat develop a personal relationship with them sharing the customer browser and having a direct conversation. This will help you to improve customer loyalty and satisfaction.
With video chat and co-browsing solution, employees can simplify the complex form fill process, make onboarding seamless and provide a virtual in-person experience. The live engagement tools make the conversation interactive, effective, and improves customer retrntion.
Importance of customer engagement tools
It connects with the customer in real time and learns the customer problem

The first-hand knowledge of the problem helps to offer a faster and meaningful response

See where exactly the problem is and assist them effectively
Example – NYX
L'Oréal brand NYX uses AR to allow customers to virtually test different makeup looks and products in the app. The customers can even connect with beauty consultants for live video chats to recommend products and give customized makeup and beauty advice.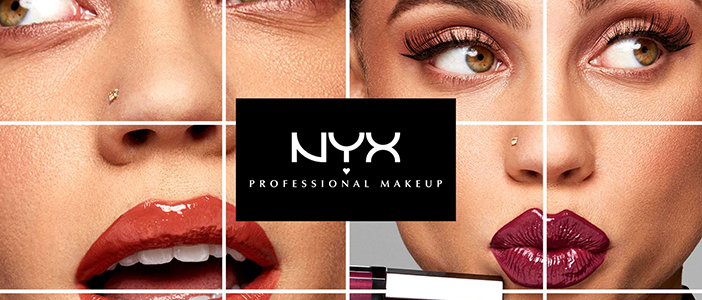 Best practices: 
Video chat and co-browsing are the best solutions for communicating the technical concepts, complex form fill up processes to improve brand loyalty.

You can improve customer loyalty by developing friendly communication with customers and deliver a faster response in real time.
4. Create loyalty programs
Do loyalty programs matter?
Increasing customer loyalty with high retention needs you to define brand value, engage in loyalty programs and go after your lost customers. In order to foster better relationships with customers loyalty programs can be highly beneficial in giving frictionless customer experience.
According to Motista, customers with an emotional connection to a brand have a 306% higher lifetime value, stay with a brand for an average of 5 years, and will recommend brands at a much higher rate.
Loyalty programs are inexpensive to implement but can significantly increase customer lifetime value. An effective loyalty program will also improve retention by decreasing the value of purchases made through competitors.
Example – DSW (Designer Shoe Warehouse)
DSW has run a loyalty program that rewards customers with points for each purchase and includes tiers of rewards that customers can unlock as they spend more. Their program runs seamlessly.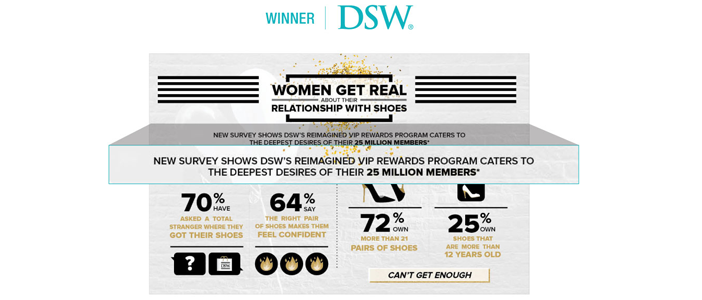 If customers forget about the loyalty program, DSW keeps customers engaged with the program and remind them where they stood and what they could earn by spending more at DSW stores.
Best Practices:
Define your business goals clearly and pick up the right actions to handle customers.

Your prime focus be should more on the customers instead of product or services for building brand loyalty.

Learn your customer's behavior from the collected data and try to go beyond their expectations and improve customer loyalty.
5. Collect customer feedback and act on it
"Your most unhappy customers are your greatest source of learning."  Bill Gates
And the easy way to know your customers are happy or unhappy with your products and services is by asking feedback. Customer feedback is vital for every business and an important factor that determines the growth of your business.
Feedback gives your business a clearer view of how it is performing. Collecting feedback requires asking customers to share their feedback about the product, service or about their overall experience.
The best time to ask feedback from customers is right after a customer service conversation. Collecting feedback becomes effective when you analyze and act upon it.  
Best practices:
Categorizing the feedback comments collected from customers for sending to concerned departments.

Divide the feedback categories that deserve their own branding and attention into subcategories.

Nature of the customer feedback can be negative as well as positive. Where positive comments show customer satisfaction, negative comments guides towards changing some aspects of your business.

Consolidate all the results and make a plan of action as to how you intend to respond to each of the issues raised.
Hire a well-trained customer support team to ask feedback questions at the right time, choose the right channel to ask feedback to customers, tailor the feedback questionnaire, direct the feedback questions to the right team.
6. Deliver consistent customer service
"A consistent and predictable experience creates customer confidence which can lead to loyalty". Shep Hyken 
To deliver good service to customers is one thing, but quite another to achieve this with regular consistency is crucial. Consistency is one of the things that the modern customer demands.
How to deliver consistent service?
Focus on making your interactions with customers are consistent and quality based.

Follow up with your customers' post-purchase and acquire experience feedback.
Customers value consistency from their service providers, because they base their expectations on previous positive experiences. Therefore, it is important to not only deliver good customer service at first go but to keep on delivering the same service if you are to ensure customer satisfaction and improve customer loyalty.
Best practices:
Put your customers first. Always prioritize them as their needs drive your business.

Deliver your promises to create an excellent customer experience statement and improve customer retention.
7. Leverage employee engagement
In order to retain customers, businesses have to go beyond products and price. What they need to do is leverage their most under-utilized assets i.e. employees base. When the employees engaged they deliver personal customer experiences that increase customer loyalty.
Gallup study about employee engagement says, a U.S. workforce with only 30% of employees engaged in their work, with active disengagement costing the American economy an estimated $450-550 billion per year.
Example  – Southwest Airlines
Southwest Airlines grabbed the top rank in building excellent work ambiance and culture to make their employees happy and comfortable. They created a healthy work environment for employees comprising teamwork, work values, and motivation.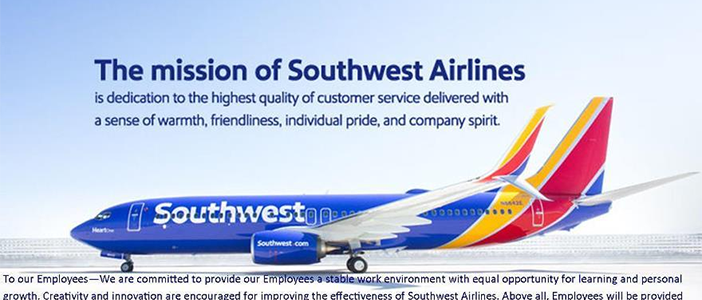 Best Practices
When you value your employees, they are ready to go the extra mile for you.

Appreciate the good work of your employees and motivate them by acknowledging it.

Make employee training an integral part of your company culture.
8. Map your customer journey
Mapping your customer journey or buyer journey mapping helps to identify, structure and improve the complex interactions that customers experience across their journey. This makes your business customer-centric and builds customer loyalty.
Analytics helps you to understand the steps customers go through while interacting with your company to reduce the operational and communication gaps.
When the customer experience escalates with your superior service it can lead to a 30% – 50% increase in KPIs such as likelihood to renew or purchase another product.
Best practices
Carry out research to validate the customer journey while identifying key opportunities to add value and improve customer loyalty and engagement.

Understand how the customer journey research can help to shape ongoing customer retention.
9. Surprise or delight your customers
Customer delight means when any business goes above or beyond meeting the customer expectations and providing a delightful experience. How do you know customers are delighted?  Very simple – by listening and understanding customers needs.
Customers are ready to pay more for a better experience, better quality. Defaqto Research found out that 55% of consumers would pay more for better customer experience
How to improve customer loyalty and satisfaction
Surprise and delight your customers, and deliver better service, come in at a lower cost, do more than they were expecting. Treat them as a special person and this will improve customer loyalty.
Best practices:
Personalize your conversations with customers to develop trust and loyalty.

Not just collect but analyze the customer feedback values customers comments.

Connect with your customers in real time over their preferred channels.
You may also like to read – Different ways to Impress or delight your customers.
10. Create interactive content for customer education
Educating customers refers to the effort a company takes to provide authentic knowledge to customers to use their product or services. The content created should be interactive and easy to understand by the customers to get started with.
Customer education turns effective when they choose to be associated with your company. They become loyal your loyal customers also turn into your brand ambassadors. It empowers customers with the knowledge and gives insights about the product to help them to understand the product.
What are the benefits of customer education?
Develop a better understanding of your brand

Reduces the number of customer complaints

Build trust and increase customer loyalty

Improves the chances of more sales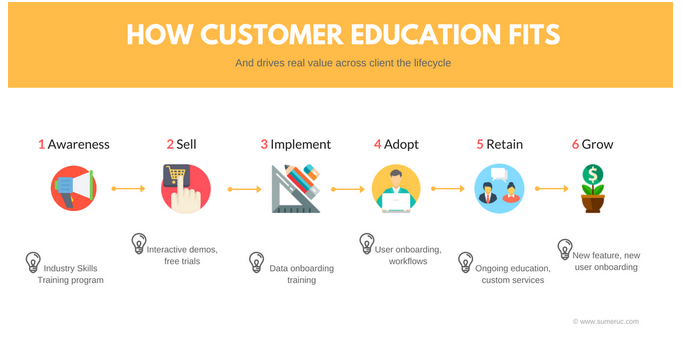 Source: sumeruc
Best practices
Offer product demos for your product and services

Share content in different ways such as update announcement through your website, via email newsletters, blogs, social media content, etc.

Organize workshops and try to connect with your customers emotionally.

 
11. Build customer empathy
"One-time customers aren't going to fuel the continued growth of your business. Retaining customers is crucial to your long-term business success"
Research proves that empathy skills can be learned, hence one can natural empathic abilities. An empathy statement is simply using these skills when talking and interacting with others.
It is difficult to help customers who are not receptive. What should you say to customers who express unhappy or even downright angry? While such situations are difficult to handle, using well-designed scripts for different scenarios will help to deal with all kinds of customers and build brand loyalty.
You may also like to read – 50+ common live chat scripts for effective support
Best practices
Train your customer support employees with soft skills – handling customers with patience, politeness and pleasingly.

Provide transcripts to the support team to use during customer service interactions.
12. Follow your customers after the sale
Customer retention is fickle when follow up service is lacking. Make sure the customer is dealt with promptly, courteously and efficiently during the buying journey as well as post sales. Listen to their needs and value their feedback.
Customers will remember this, but they remember bad service even more.
So keep follow up contact with customers after sales are one of the best ways to retain customers. Through regular communication with customers, companies improve their offerings according to their customers.
Best practice:
Make your customers feel valued by paying attention to their requirements as they are the drivers of customer loyalty.

Ensure to manage your brand reputation to mitigate any negativity and improve customer loyalty.

Create a sense of honesty and transparency in the dealings with your customers.
13. Listen to your customer requirements
Learning what your customers are looking for will help to offer the right product or service.
Embrace and practice a listening culture for customers to retain your business. The major reason behind this is customer service involves listening and ensuring regular communication with customers.
Voice-of-the-Customer (VoC) tools include relationship and transactional surveys, advisory boards, user experience research and many more. You can integrate and analyze to see where you can have the greatest impact on customer experience and business results.
Best practices:
Learn about what is your customer's experience with your products and services

Know the impact of your customer service in order to improve customer loyalty

Overall brand experience and customer satisfaction
14. Manage customers proactively
You can proactively assist your website visitors and customers by using all the customer data you have. Analyzing the data will help you to understand your customers' needs and assist accordingly to improve customer retention.
For example, if you are a SaaS business and you know that customers are constantly getting stuck at a certain point. You can create triggers that will automatically send them messages to walk through that issue they are facing.
Best practice
You will incorporate that feedback into the product to ensure that your customers don't get stuck at that particular point.

SaaS is different because almost all the interactions are digital and measurable but the principals of being empathetic to your customers' needs remain the same, no matter what business you are in.
15. Build long-lasting relationships with customers
Care about the customer as a person, not a sales generating object.
Every customer has different needs and wants. And the only way that they can truly understand the needs of their customers is to listen to them. Personalizing customer conversations helps in building brand loyalty and long-lasting relationships. When the focus is to improve customer loyalty, customers also develop good and long relationships as they are the drivers of customer loyalty.
Best practices
Hire the right customer contact employees with the perfect combination of knowledge, skills, personality, and experience. This will help to build your brand loyalty and improve customer retention.
Final thoughts on how to improve customer loyalty
The key to improving customer loyalty and retention is maintaining a keen focus on your customers and their needs. You have to empathize with your customers and put yourself in their shoes. This is the way how to retain customers who are leaving. You should never forget that customers are the drivers of customer loyalty.
What would you want from a company to convince you to stick with them for a long period?
Ask for their feedback and implement changes based on it. Include them in the development and strategy around future product updates. Reach out to them regularly and thus improve customer loyalty.
One most important thing is to treat your customers a part of your business taking their opinions and suggestions to make them feel valued. Implement their suggestions and acknowledge them that their success is your success to improve customer retention.
What customer retention strategies you think works best for your business? Please share with us!