What is Guerrilla Marketing?
Guerrilla marketing mainly focuses on several unconventional low cost marketing techniques that grab instant consumer attention and provide maximum results.
Jay Conrad Levinson wrote a book named 'Guerrilla Advertising' from where the original term was coined. The concept is inspired by an irregular warfare called Guerrilla Warfare. Armed civilians used to make smart strategies for winning the wars.
Guerrilla marketing is all about executing some unconventional and unique marketing activities in common busy places to generate a kind of buzz for the brand or product.
To be epic and highly visible, your guerrilla marketing campaigns don't need to be expensive! Just checkout these examples. 
Example 1: Duracell
Duracell is an American company that manufactures batteries and smart power systems. They have added glowing flashlight posters in several illuminated areas to remind people about the power of Duracell.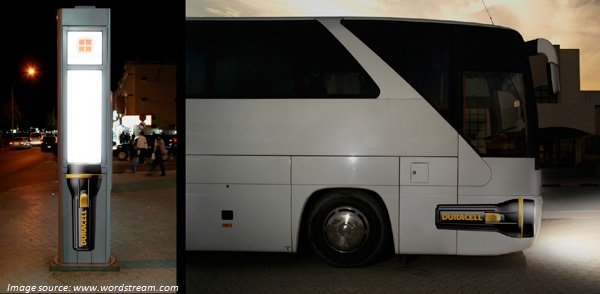 Example 2: Colgate
It is a very famous toothbrush and toothpaste brand. They made toothbrush-shaped wooden sticks for inserting into ice cream bars to remind children as well as adults the importance of regular brushing. Presumably the effectiveness of brushing with Colgate.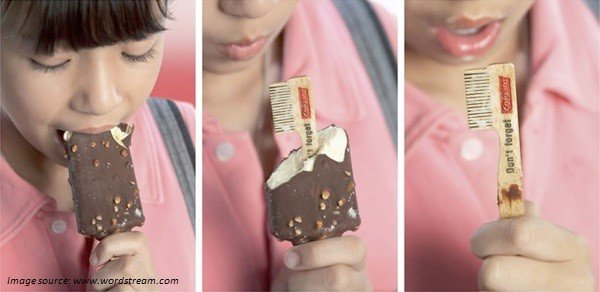 Example 3: Frontline
Frontline is a brand that makes flea and tick prevention products for dogs. Check what they have done. It's one of the best examples of guerrilla marketing.  They have covered the entire floor of a crowded place with that image.
They knew that people will walk across the space and others who will see that place from stairs or that building's upper levels, have the illusion of dog suffering from flies which are actually the people standing on that floor. It's a great way to grab attention.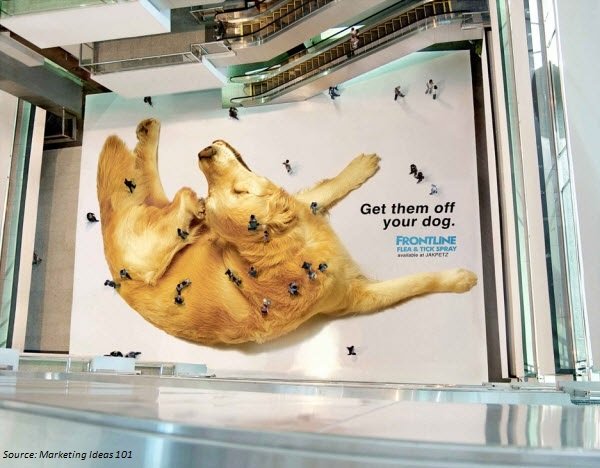 Example 4: McDonald's
An American fast food restaurant chain, McDonald's used a great way to grab the attention of people. It has pained its logo on the road which works as the zebra crossing.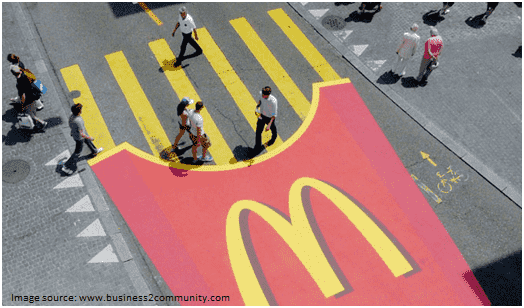 Example 5: Tyskie Beer
It's a polish brand of beer. These people have painted beer mugs near the handle of glass doors. It has positioned is such a way that you can't ignore it.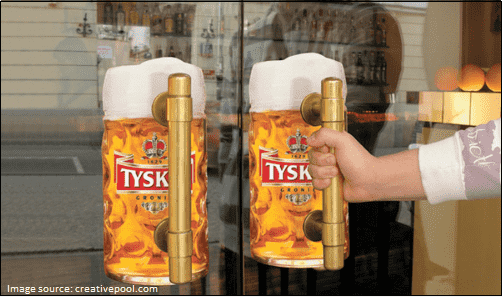 Example 6: Barbie
Advertising in bus stops is a great way to attract the attention of people and Barbie has understood it really well. American toy company, named Mattel became really famous by creating the fashion doll named Barbie. It decorated the whole bus stop in the Barbie theme to grab attention.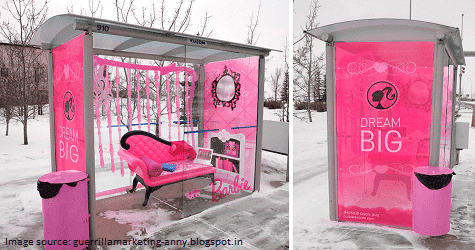 Example 7: National Geographic
National Geographic does not really require an introduction. Perhaps we all know about it. It has applied guerrilla marketing technique in a very unique way. Here is the image.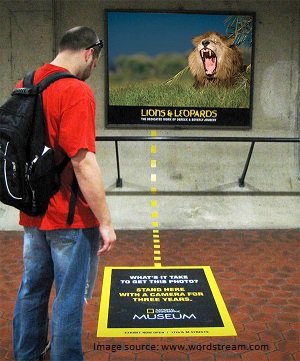 Example 8: Coca-Cola
Few years back, Cola-Cola was launched with a new grip bottle and company needed to make people aware about the new change. Marcel Advertising Agency in France worked for its promotional activities. They have created 3-dimensional posters which were printed on Velcro.
They placed those on the walls of bus stops around Paris. The clothes used to get attached with the poster and people had to look at that advertisement. It is one of the best examples of using guerrilla marketing tactics.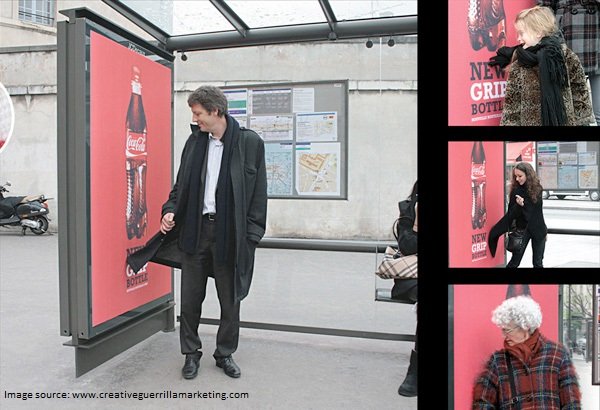 It's a great way to promote your brand with a very little investment and trust me the result will be huge. Road, stairs, doors, benches anything can be the master piece for your guerrilla marketing campaigns.