Customer complaints are inevitable for any business. At some point, every business has to deal with an unhappy complaining customer. The challenge is to handle the situation in a way that leaves the customer thinking you as a business value your customers. You can even encourage them to serve as loyal advocates for your brand.
Not all the time customer complaints are a wrong sign.
Be that as it may, but  importance of customer feedback can be hidden within the vitriol. You can not ignore any complaints made by your customers. Often, a negative experience can be salvaged and turned into an opportunity. Being able to handle customer complaints is key to making this happen practically.
How handling customer complaints can have a positive impact on your business?
The way businesses handle their customer complaints determines its success or failure. Businesses that turn complaints into opportunities for building closer relationships with customers are the ones that are most likely to grow and prosper. Call recordings for customer service are also one of the most important aspect of managing your customer complaints effectively.

Prompt and systematic handling of customer complaints has a positive impact on the major business areas:
Affect brand image
When you listen to your customer complaints and offer a faster solution it improves your brand image. Opinion Research studies showed 87% of customers choose to prefer businesses with a better reputation.
Improve customer retention
Though the companies may not have a direct impact on your revenue or top line, however, handling customer complaints help to retain our customers, which in this competitive space is an achievement.
Enhance customer satisfaction
The best way to find out if you meet customer expectations is to get their opinions. By using one of the most accurate methodologies, NPS rating based questions, you can easily measure, manage and improve customer satisfaction level. 
Identify the improvement areas
Handling and resolving customer complaints gives you insight into what is working well about your product or service and what needs further improvement to make the customer experience better.
10 ways of how to handle customer complaints
Customer service stats show nine out of ten times, a customer will continue doing business with you even after a slip-up, but only if you completely fix the situation the first time. You can stop customers from complaining but you can certainly be well prepared to deal with it.
Let us discuss ten different ways that will help you deal with customer complaints as successfully as possible.
1. Offer consistent support that your customers deserve
Customer journeys have become convoluted. Customers today choose multiple channels to reach out to your business. SDL report says 90% of customers expect consistent interactions across channels.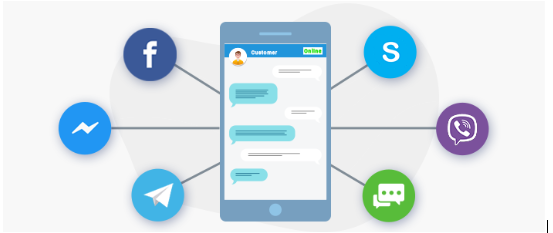 So, you should adopt omni channel communication approach to offer consistent customer support across channels such as web, social, phone, email, etc. The main goal is to integrate all the outreach and communication channels under one platform to eliminate siloed engagements. 
An Aberdeen Group study showed that companies who delivered strong omni-channel customer engagement retained 89% of their customers, compared to 33% for companies with weak customer engagement.
If you offer prompt support over phone and email and ignore the other channels the support will not be consistent. So, you should think of omni channel strategy. You need to assure your customers consistent and real time support across all channels.
Here is how an omni channel support strategy can help:
It reduces the complaints as customers can reach out to you across various channels

It also helps to have proactive engagement with customers

If there are any issues or outage, you can use channels such as Twitter or Facebook to broadcast to your customers
Domino's is a great example of creating the right experience for the consumer, channel, and device. It operates 14,000 stores in more than 85 countries around the world and gets more than 50% of its sales through digital channels.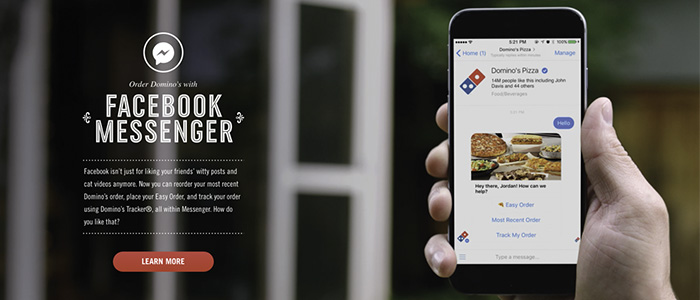 Domino's omnichannel reach is across Email, Messaging, In-app, Social media, Facebook Messenger, Dom (AI Bot) and Bricks & Mortar store.
2. Listen actively to your customer complaints
When was the last time you actually listened to what customers were saying — and addressed their feedback in broader terms with your customer service team?
Hubspot research found 42% of companies don't survey their customers or collect feedback. 
For the businesses to listen to the voice of the customer, they must first know how to listen actively to customers' complaints without getting defensive. Active listening might sound simple but it is an art in real terms.
Active listening is when you are sharing your thoughts with someone and you are heard with the right understanding and cues.
Why is listening important?
Having

active listening skills

helps you to connect with customers and will leave them feeling satisfied and understood. 

Being heard is a priceless feeling. Active listening could well be the key to averting upcoming business problems. 

Acknowledging your customer's problems, concerns or feelings validates their thoughts and you understand them are ready to resolve their problems. 
Listening does not mean offering a solution right away every time. At times, customers just want to feel heard. 
Note: You should not get defensive as if one customer is complaining about your product feature, possibly other customers might be experiencing similar challenges.
3. Automate your support with bots
The rise of automation has transformed the approach of handling customer complaints of today's businesses. Microsoft says, 30% of US customers rate chatbot interactions as "very effective" in dealing with customer service issues.
Today's customers expect answers in time. The slightest delay makes them impatient and they end up with posting negative comments over social media. The best way to avoid this situation is automating your customer support with AI-powered chatbots.
If your business requires 24×7 real time support, chatbots are the best way to engage your customers in two main ways:
Help to deliver FAQ answers in real time situations.

By directly answering the general queries, the number of support tickets is reduced.
The HDFC Bank's EVA (Electronic Virtual Assistant) banking chatbot can help to explain better. Eva uses the latest in AI and Natural Language Processing (NLP) to understand the customer query and fetch the right information instantly.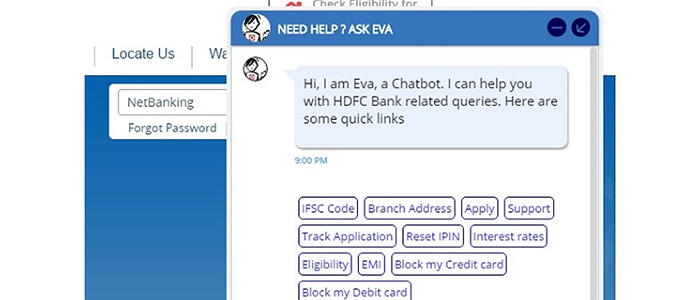 Eva has already answered more than 5 million queries from around a million customers with more than 85% accuracy. Eva holds more than 20,000 conversations every day with customers worldwide.
4. Use the right tools and processes for complaint management
It is difficult to go in a traditional way of dealing with customer complaints. The essence of complaint management lies in using the right tools and processes. It will help to determine how efficiently the complaints are resolved.
Processes
Identify the nature of the complaint and define the right processes to resolve it quickly and effectively. Defining KPIs such as resolution time, response time assures that your customers get faster resolution in minimum wait time.
Tools
Using a specific set of tools you can make your complaint management system effective. It will further help in smoothly handling customer complaints.
Ticketing tool

– The ticketing tool keeps track and manages all the support requests. It helps to handle customer issues from the moment it is captured through to their resolution.
Live chat tool

–

Live chat

helps to connect with the customers in real time and instantly answer customer queries by engaging them with personalized chats and boost customer satisfaction.
Customer feedback tool

– A feedback tool collects customer feedback regularly across channels and understand what are the problems faced by your customers and offer reactive support.
5. Put yourself in your customer's shoes
Just think! if you had a problem, you would want someone to listen to you. Appearing disinterested, or attempting to argue back, will only exacerbate the situation.
In the face of a complaint, it's easy to be defensive – particularly if you don't believe you are at fault. It is the same case with your customers. 
Put yourself in their shoes. If you were on the receiving end of their experience, would you personally be satisfied?
You might deal with complaints on a regular basis, and may well have handled a similar situation before. However, for the customer, their complaint is unique to them. Treat them as an important individual by listening to their problem in full.
 6. Keep your customers updated
Very few companies keep their customers updated and follow up with them. There are many customer complaint examples where customers get annoyed when they make a complaint and never hear from your side. This gives them a feeling that you do not care for them and prefer silently leaving your brand.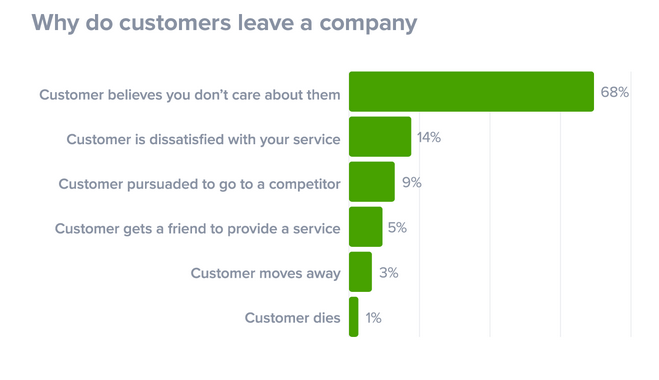 Following up shows that you care for them and make them feel an important part of your business. They not only become your loyal customers but advocate your brand with a positive word of mouth.
Here are some best practices you can follow:
Give an estimated time to reply back to keep customers informed.

Follow up with your customers once the issue resolved to make sure they are satisfied with the solution or not.
7. Make proactive handling of customer complaints
The web enables customers to share their feedback in multiple channels such as forums, social media networks and more. This indicates that you need to get proactive in handling customer complaints.
You can categorize the frequently reported complaints or analyze what sort of problem the customers might encounter and based on that you can prepare solutions beforehand. The solutions can be in various forms such as:
Support content

How-to videos

FAQs

Tutorials 
The ready to use solutions will proactively help customers to resolve the issues at their own end. Singapore Airlines is the best example with such support content curated for baggage related queries.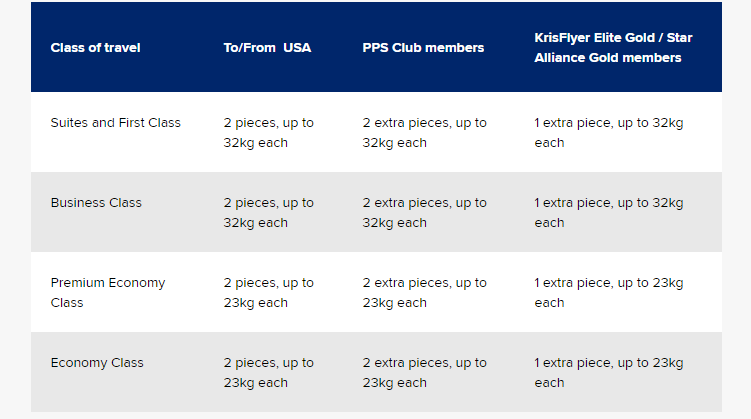 Singapore Airlines is easing one of the most common issues customers face during travel i.e. checked baggage. The comprehensive authentic information on baggage helps the queries answered faster.
8. Go the extra mile to keep customers happy
Once complaints made by the customer is resolved you have to take customer relationship a step further. Excellent customer service is a key attribute that many customers value more than price or quality of the product.
What can you do to show you value your customers?
Here are some ways you can make your customers feel valued or important.
Provide coupons

Incentives

Offer a discount for next purchase

Send a personalized thank you email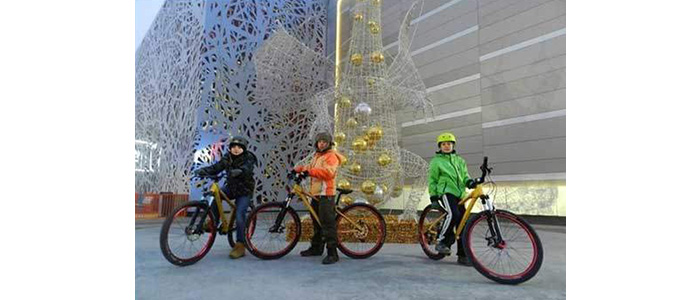 KROSS, a Polish company that is known for bicycles and bike frames set a great example of going the extra mile for three young boys, who decided to earn and save money for their dream bikes on their own. The positive attitude of the boys moved the entire country and the company and it decided to give them all new bikes.
9. Be polite and patient
When a customer approaches you with a complaint, keep in mind that the issue is not personal. You need to be patient in listening to what your customer is saying without interrupting in between and politely acknowledge it.
Here are some tips you can follow:
Be careful not to speak scripted replies, but use this as an opportunity to start a genuine conversation, building a trusting relationship with your customer. 

Do not use a negative tone or words while conversing with your customers.

Do not argue or get defensive while your customer is talking about the problem.

Make your customers feel that you are on their side by empathizing with the situation. 
When a customer senses that you are sincerely sorry, it usually diffuses the situation. Don't blame any other person or department. Just say, "I'm sorry about that."
10. Make the complaints resolutions to be available to all customers
When customers complain, it is an opportunity for you to improve your business products and services. When customers report their issue for the first time and get it fixed successfully, you need to record the complaints resolutions for future use.
You can record all the resolutions in the online document, over email, web or offline. The main goal is to offer these solutions to those customers who reach out to you with a similar issue. If the solutions are available it will help to get answers in time.
Conclusion
Customer complaints are a blessing in disguise. And collecting direct feedback from customers is one way to improve your product or service.
However, the way you handle a complaint is the difference between gaining or losing the customer. So, the next time you receive a customer complaint, listen to what the customer empathizes with them, find a feasible solution and follow up to see if they are happy with the way you handled their complaint.
In doing so, you are on your way to creating more loyal customers, improving your product and delivering a better quality of customer service.