Trusted Domain
REVE Chat offers a great feature to restrict suspected visitors, spams, or third party domains. Using the feature helps you to:
Manage the specific domains that are trusted or authorized for chat conversations. 

Stop your agents from receiving anonymous chats by creating a list of trusted domains.
How can you add trusted domain?
When you click Trusted Domains under Settings you get an option to add domain.
Add Domain
When you click "Add Domain" you are provided with two fields to be filled up.

Domain Title
You need to enter the title of the domain. 
Domain Address
Here you have to mention the email address of the domain that you want to restrict.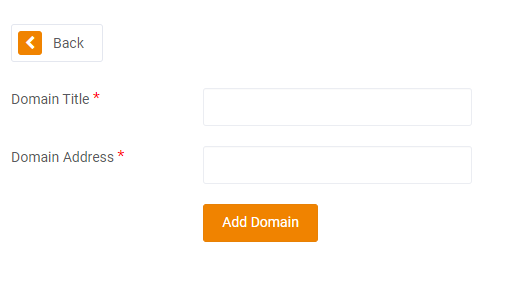 Once you click on "Add Domain", the specific domain will be added to the list.