Chatbot Reports
Getting started with bot reports
Bot analytics is vital to evaluate your chatbot is able to meet its end goal.  Every chatbot has certain defined end goals. With the help of analytics, you can measure the performance with respect to predefined objectives. Monitoring the analytics help you to determine the success of your chatbot.  It is essential to be aware of the chatbot capabilities by constantly measuring its performance. 
Chatbot analytics and metrics help you in the key areas:
Assess the effectiveness of your chatbot and continuously improve its performance.

Understand how far your customers are satisfied interacting with your bot.

Gain insights for opportunities for business growth and retention strategies.
REVE Chat's bot reporting has been divided into two parts. They are
Bot History
The bot history gives you details about the total bot interaction with the users.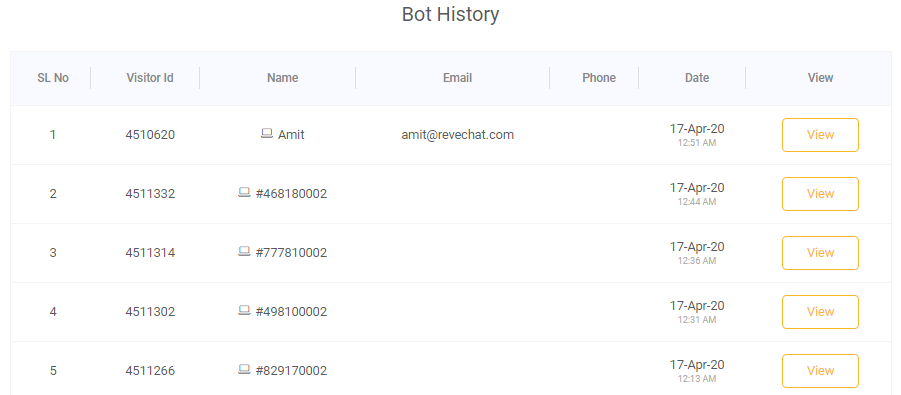 Bot Analytics
Bot analytics provide insights on total bot conversations that happened along with the handovers.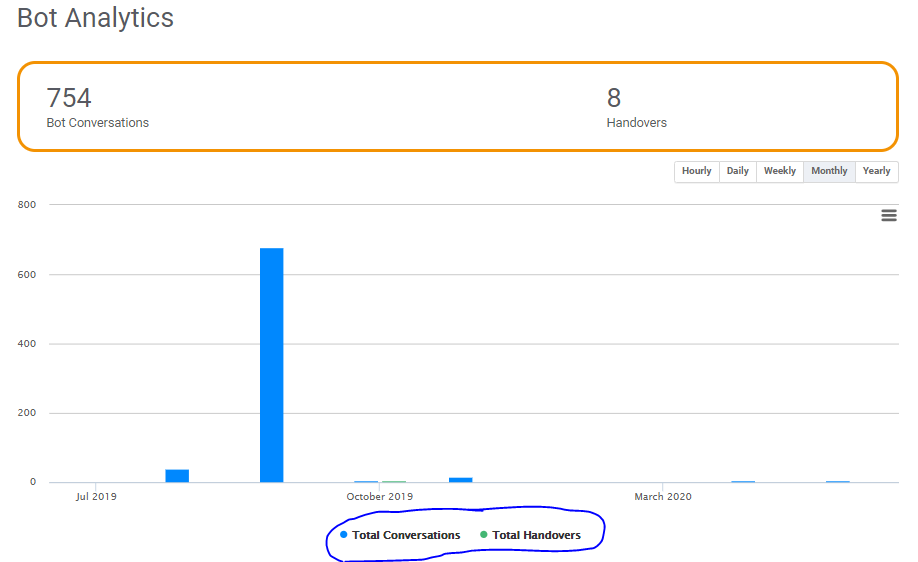 Note: Handovers happens when the bot finds the query complex and difficult to answer. It is transferred to the live agent to handle the conversation and provide an effective solution. 
Total Bot Conversations
It refers to the number of interactions sent and received between the users and your chatbot. It monitors and provides information on its ability to engage in a conversation.
Total Handovers
Total handovers or human takeover is a critical bot evaluation metric that determines the success of your bot. It refers to two main scenarios:
The conversations that the bot is not able to understand and are transferred to the human agents as a fallback scenario. 

Customers prefer to interact with a human agent over a chatbot to have a comprehensive discussion.
By understanding the bot analytics, you can know whether the customers are happy conversing with the bot or not. If the ratio of human handover is increasing it is good to use live chat and deploy  bot for collecting the initial details of your customer.