What Happens If the Bot is Not Able to Answer the Query?
Every user expects an instant relevant response. But no bot can guarantee answers to queries in every situation. 
And if the bot is unable to provide answers fitting to the scenarios, a fallback scenario will be needed so that the users don't leave frustrated.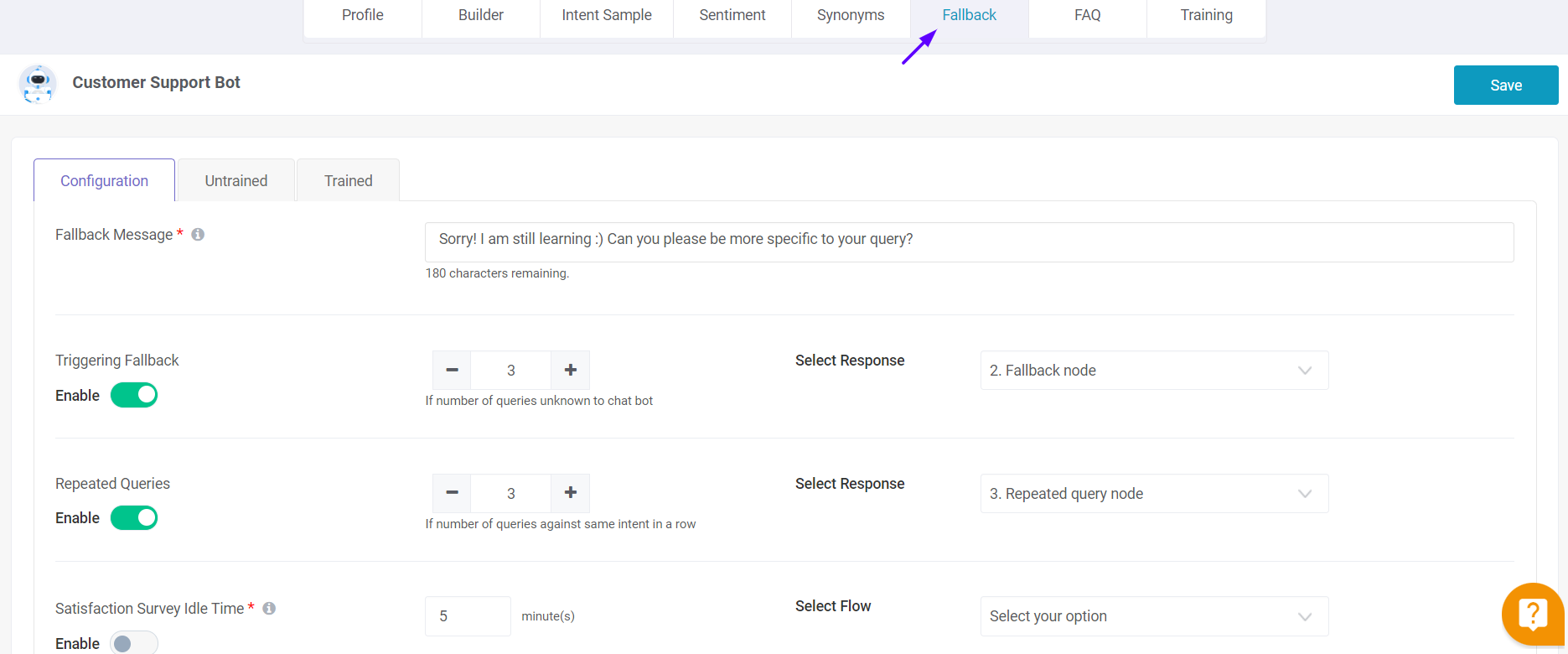 For that to happen, you need to understand how to create conversational chatbot design. Here are some fallback scenarios when the bot has failed to deliver the relevant response:
Transfer to human support

– If the bot is unable to identify the intent of the user request, it can be handed over to the human agent. 

Fill up a form

–  The bot can either offer a form to the user to fill up the fields mentioned to be contacted again.

Leave a message

– The bot can request the users to leave a message for the agent to acknowledge when available and revert them back with the right solution.