Businesses and customers have a love-hate relationship that could have a substantial impact on businesses of all sizes and sectors. 
No business can afford to underestimate the negative effect of bad customer service quality on their bottom line.  In fact, there are various negative factors that affect customer service which could potentially cost businesses $62 billion each year.
According to the marketing expert Steve Curtin, "Customer service is a voluntary act that demonstrates a genuine desire to satisfy, if not delight, a customer." 
But what actually is bad customer service quality?
When customers have negative service experience, they want to spread it to make other people learn. Customers have many expectations when they reach out to a brand and if they fail to meet that it can be detrimental to a brand.
There are many brands that have set negative customer service examples, which gives us key learning about how critical customer service is for businesses. The factors affecting customer service can ruin your business. 
Delta Airlines, for example, had a major problem recouping its brand image after a man was filmed being dragged off an overbooked plane. The quality of your service and business objectives are important factors affecting customer satisfaction that determines your brand success as a whole.
How negative customer service affects customer satisfaction?
One consequence of factors affecting customer service is customers switch brands. Businesses lose approximately $41 billion a year due to negative customer service experience.  We have found some major side effects that are the factors affecting service quality. 
Here are some of the key factors on how negative customer service quality can have a huge effect on your brand.
Reduce customer loyalty
Newvoicemedia found out that companies are losing $83 billion each year due to customer churn and abandoned purchases.
While factors affecting service quality can destroy your average customer lifetime value, putting more strain on your marketing budget to attract more customers, good customer service can actually save these relationships. As Forrester, it costs 5 times more to acquire new customers than it does to retain the existing ones it is one main reason why businesses should not set negative customer service examples.
Damage brand reputation
"It takes 20 years to build a reputation and five minutes to ruin it. If you think about that, you'll certainly do things differently."  – Warren Buffett
Brand reputation is incredibly valuable and you will definitely not risk it. Today's customers take handle social media for sharing reviews on negative customer service experience. 95% of respondents said they usually tell at least one other person about their experiences with the company. 
The study also found that 88% of customers have been influenced by online reviews when making a buying decision. This can set negative customer service examples along with affecting sales and brand reputation with negative word of mouth. 
Lose potential leads
Negative customer service directly impacts sales conversions. Just recollect the number of times you reached out to a business and never heard back from them? How frustrated were you? 
Similarly, your leads are thinking the same thing when they contact you and never hear back, when they have to wait in a long queue, or when sales agents are slow to respond. You have to surprise your customers and remove the negative stigma associated with customer service experience as a whole. You should leave the best first impression to acquire more leads. 
Employees dissatisfaction
Negative customer service experience has negative side effects in all areas of business. Not only do you lose customers, but you run the risk of losing your best employees. When your companies have issues, your best employees are forced to pick up the slack for bad employees.
This leads to burnout and dissatisfaction from the people you rely on most. If your business builds a poor reputation, your top-performing employees might jump when they realize things are going out. 
Top factors that affect customer service experience (and how you can fix it)
"Customer service is the experience we deliver to our customers. It's the promise we keep to the customer. It's how we follow through for the customer. It's how we make them feel when they do business with us." Shep Hyken
And now answer yourself. What does customer service mean to you and your business? 
Let us discuss the top reasons that can negatively affect your business
Factor 1. Fail to provide real time support 
Unable to provide real time support is the top factor that affects customer service. If you are a startup or new business and want to deliver an exceptional customer experience that will drive revenue and build loyalty, here are just three words that you need to focus on.
Real time support
When visitors have to wait for a long time to get answers for their queries they get frustrated and furious. Unable to offer real time support is one of the factors that affect customer satisfaction. According to Ifbyphone research, 59% of customers are more likely to buy when brands answer their queries in under a minute. 
Companies offering live chat report 34% improvement in customer satisfaction rates and 2.6x improvement in customer care costs. Source – Verint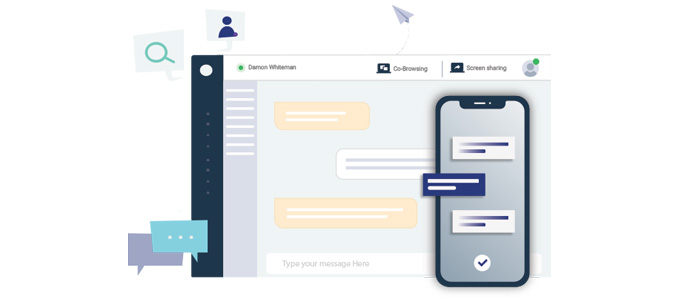 You can boost real time engagement with live chat as it is the top most thing they expect when they land on your site. It is the most preferred support channel to offer instant assistance to your visitors and customers. 
Proactive support 

– Live chat is a proactive channel and much faster than reactive channels such as email or phone. 

Guide customers in their buying journey

–  Live chat provides valuable insights about visitors' journey and the previous touchpoints and guides them in the right direction with proactive conversations.

Route chats to the right team

– After identifying the nature of the conversation it is transferred to the right team or department for quicker solutions.

Multiple chat handling

– With live chat, the support agent can handle 4 to 5 chats that improve the response time. Live chat allows handling multiple chats that reduce the queue time
Emarketer.com found that more than 60% of consumers would love to return to the website that offers a live chat option. It means more sales and a significant increase in the conversion rate. It boosts customer satisfaction and converts visitors to loyal customers who advocate your brand with positive word of mouth.
How to fix?
You can answer your customer queries in real time with live chat as they demand immediate response when it comes to customer service.

Real time support helps in more sales conversation and retain customers with your business for a longer time. 

You can engage your customers with live tools such as co-browsing and video chat in real time in complex technical issues or application fill up process.
Factor 
2. Not able to provide 24×7 live support 
In the fast paced environment, customers generally choose their convenient time to reach out to businesses for any query or support. It is when your customer support staff is not available. Being not available to engage customers can deflect your customers as well as brand reputation.
If your business requires 24×7 customer support then investing in chatbots is the best idea. Bots are drastically transforming the way businesses engage with their customers. Ubisend study found that 35% of customers want to see more companies using chatbots. Businesses can automate their support and sales with chatbots.
Having a bot solution can help to engage customers 24×7
Immediate response

– Chatbots engage visitors proactivity as well as provide instant answers to deliver a better customer experience.

Personalized support –

Delivers personalized support to your website visitors by analyzing their previous journey. 

Scalability

– Chatbots can be scaled easily when there is a high volume of chats without any need for additional resources.

Answer FAQs

– Bot solution can be the best suited if your maximum customer queries are basic. Bots engage customers with instant answers to all the basic FAQs. 

Set triggers

– With bots, you can trigger customers with the right messages at the right time helps to engage them proactively.

Tag chat for human handover

– Add tags to complex or sales chats and hand over to live agents.
Thus bots are considered as the best conversational commerce tool that delivers convenience, personalization, and decision support when your support team is on the go. 
How to fix?
If your business needs to engage customers after the shift hours are over, chatbots are the best solution.

For a new business or startup chatbot can be a good choice as it saves customer support costs in terms of infrastructure or salaries. 

If you want to deliver hybrid support to customers, you can balance the use of chatbot for FAQs and human agents for complex conversations.
Factor 
3. Lack of personal touch
Have you ever felt you are talking to a robot while interacting with a customer service representative?
And obviously, you are not satisfied with the communication.
We all know that customer service quality affects customer satisfaction. So we must agree that customers expect a friendly approach. They will feel disappointed if your customer service agent starts sending canned responses or does not recognize customers who have been loyal to your company.
Inability to ditch the script demonstrates the low quality of customer service agent's competency. In addition to this it shows that they cannot take responsibility and provide personalized customer experience.
Mastering emotional intelligence and understanding the emotions of the customers during conversations help to make communication effective. Adding a pinch of friendliness and personal touch develops emotional connect between business and customers.
How to fix?
If you want to improve customer service communication strategy you need to work on understanding emotional intelligence.

To gain customer loyalty and business growth, learn customer needs and offer services accordingly by using advanced tools such as co-browsing, video chat, live chat, and chatbot.

Make the conversations one-on-one basis, that will give a special feeling to the customer.
Factor 
4. Not able to resolve to issue in the first contact
Just imagine – how do you feel when you have to make multiple contacts to the support team for getting the perfect solution for the same problem?
Of course, it will be annoying and frustrating.
The businesses that empower their support team to use live customer engagement tools such as co-browsing and video chat are able to deliver faster resolutions to customers. It also reduces the number of touchpoints by sharing the customer browser and having a direct conversation.
The first contact resolution has garnered a lot of attention through customer support and promoting the metric as a key driver of customer satisfaction.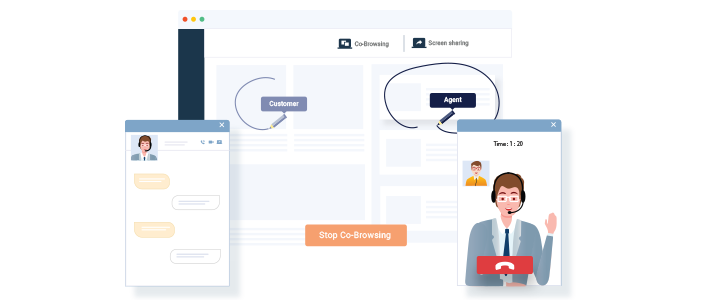 How customer engagement tools help to enhance customer service
Faster resolution

– Live tools allow agents to identify the issue faster by visual interaction with the customers and deliver an effective solution faster.

Improves first contact resolution

– Face to face conversation allows agents to collect all the details of the issue and deliver exact solutions in the first contact itself.

Boost customer satisfaction

– Quick and interactive communication increases customer satisfaction.
The live tools help to guide customers through the complex form fill up processes and provide a virtual in person experience. In short, customer engagement software helps to make conversations interactive and effective.
How to fix?
Live engagement tools are the best option if your business needs to offer remote support.

With live video, you can deliver technical support in real time through personalized conversations.

Using live tools will help your team productivity and deliver great customer service experience to your customers.
Factor 
5. Ignoring social media channels
Generally, today's customers choose social media as the main source to interact with a brand as they get instant attention.
Sprout Social Index says 90% of surveyed consumers have used social media in some way to communicate with a brand. Over 34.5% said they preferred social media over the reactive support channels like phone and email.
Practice social listening and monitor the social conversations about your brand via brand mentions, specific keywords or phrases, and comments. This will help you to know and establish relationships with prospects as well as customers.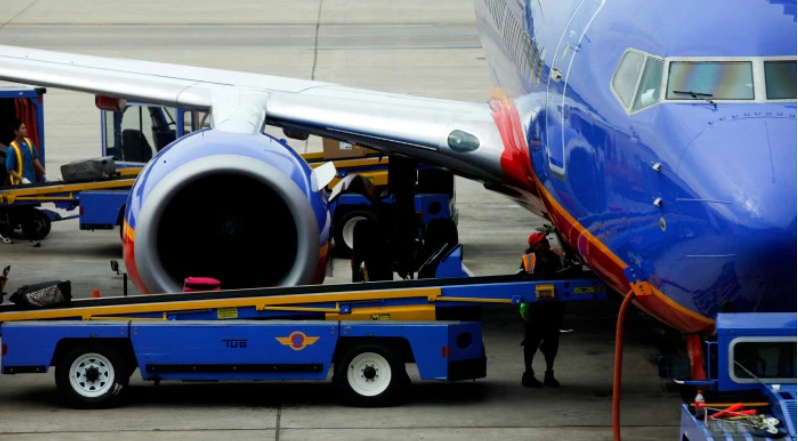 Key benefits of social listening
Instant responding to the customer service needs on social media encourages customers to spend more with the company.

Active social listening reduces operational costs. Handling customer requests via social media channels are comparatively cheaper than by phone.

Get a competitive advantage and make your business stand out of the box.
With social media listening, you understand customer service psychology that helps to boost customer satisfaction and reduce customer support costs.
United Airlines is reportedly taking all of 200 milliseconds to generate personalized offers in response to real-time customer insights these days. The ability to seize the moment before it's gone is critical to making the most of marketing and customer service opportunities these days. 
Factor 
6. Value your customer feedback
"Your most unhappy customers are your greatest source of learning."  Bill Gates
One simple trick to find out whether your customers are happy or unhappy with your products and services is by asking feedback. Customer feedback is crucial for every business and an important factor that determines the growth of your business.
Feedback gives a transparent view of how your business is performing. Collecting feedback requires asking customers to share their feedback about the product, service or about their overall experience.
And the best time to ask for feedback from customers is right after a customer service conversation. But the most important thing that we miss out is acting upon the collected feedback. In order to value customer feedback and make it effective you have to analyze and act upon it. 
How to fix?
Categorize the feedback collected from customers and distribute them to the concerned departments for improvement. Then divide the categories that deserve their own branding.

Feedback can be positive or negative. The positive comments show customer satisfaction whereas the negative ones guide towards changing some aspects of your business.

Consolidate all the results and make a plan of action to respond to the issues raised.

Hire a competent customer support team to ask feedback questions at the right time through the right channels and escalate it to the right team.
Factor 
7. Monitor your customer service metrics
American Express survey says 70% of customers say they have already made a choice to support a company that delivers great customer service. Thus, it is crucial to define and measure customer service success of your business.
Measuring customer service helps you to know how well your business is performing, what your customers think about your products & services, and most importantly improve the gaps to achieve complete success in team productivity, customer satisfaction, and retention.
Key KPIs and metrics to measure customer service satisfaction
Customer Satisfaction Score (CSAT) – Measuring customer satisfaction helps to gain customer insights and what they think about you. CSAT score refers to how satisfied a customer is with your business. You directly ask your customers to rate their satisfaction with your products and services.
Net Promoter Score (NPS)

– You can measure NPS by asking customers about their willingness to recommending your product/company to a friend or colleague, on a scale of 1 to 10. The customers are then categorized and the NPS score is calculated.

First Response Time (FRT)

– The first response time is one of the important attributes of good customer service. First response time is more important for the below reasons:
Acknowledges customers issues are being looked into

Indicates the promptness of your team is showing to address the issue 

Helps you to learn if your team is enough or need to hire resources
How to fix?
The higher CSAT score indicates better satisfaction. You can collect feedback in real time like just after purchase, to know what is or is not working.

In order to reduce your response time, you must either scale your support agents or use chatbots. Bots can handle the basic queries 24×7 when the agents are not available that reduces the number of support tickets.
Factor 
8. Lack of knowledgeable customer support team
A dedicated support team is the lifeblood of your business. On the contrary, if you miss out on this factor you will not only lose your loyal customers but it will damage your business rapport.
Thus, housing a knowledgeable and competent support team is very important as it is one of the factors affecting customer service.
Usually, when you hire new customer service staff they are not aware of the importance of customer experience. So, make it an important part of the customer service training module. 
When your team will be clear about customer expectations, they will put their best efforts into making customer service successful. 
How to fix?
Training about products and etiquette should be for employees at all levels. It should be consistent across all departments and teams.
You can have regular team calls to share all the important information across the whole team to make them aware of the issues and solutions.

Make product service training regular to educate your team with all the existing and new features and problem-solving techniques for dealing with customers.
Factor 
9. Lack of teamwork
Just think if there is no collaboration within your team what are the consequences your business will face?
Delay in the resolution process

Long queue time to connect with the product expert
Ultimately, it has a negative impact on customer experience. When customers need a quick resolution from a specialist you are not able to provide just because of your internal issues with the team. When the interaction between departments takes too long your customers will not wait and take a look at the offer of competitors.
How to fix?
Focus on your customer's expectations keeping your internal issues aside.

Work collaboratively as a team to deliver exceptional customer service experience.
Final thoughts: Negative effects of customer service 
Customer service is an integral part of every business. However, it may not directly reflect the top line revenue but it definitely affects the bottom line performance of your business. Thus, it is not an option but inherent for your business.