Interact with customers on your website or inside app with co-browsing, live chat
and video chat all in one solution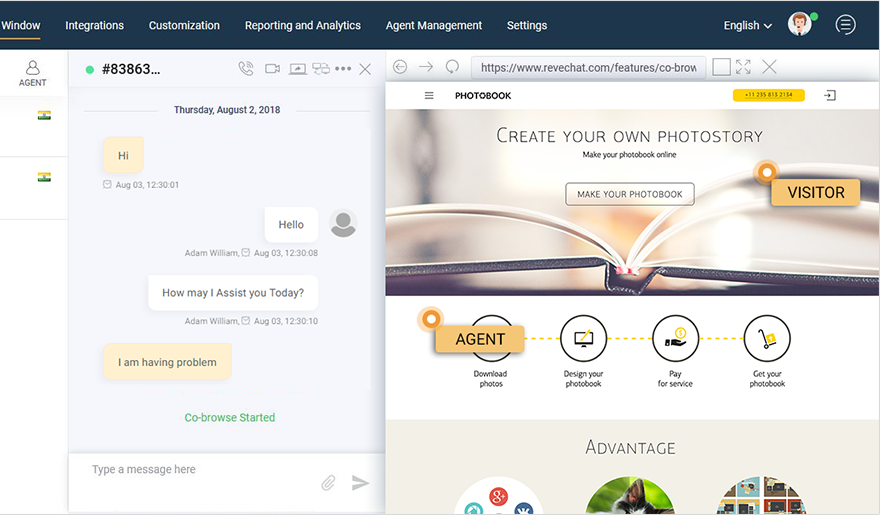 Provide real time sales assistance to your website visitors
REVE Chat helps businesses to provide real time assistance to their website visitors with real time tools such as live chat, video chat, screen sharing and co-browsing all in one platform.
In-app engagement for your mobile users
Engaging with your mobile app users can be done seamlessly with REVE Chat iOS chat SDK & Android chat SDK. Mobile app owners can now add co-browsing functionality inside their mobile apps to engage and assist users in real time.
Onboard your customers with personalized walkthroughs
Deliver personalized session to your customers when they are using your app with co-browsing or screen sharing. Whether it's onboarding or demo, REVE Chat co-browsing and other features makes the customer communication easy in real time.
Provide remote technical support from anywhere
Direct your customers to take necessary action with drawing and highlighting tools. With co-browsing, support teams can help customers with remote support from anywhere without downloading any plugins.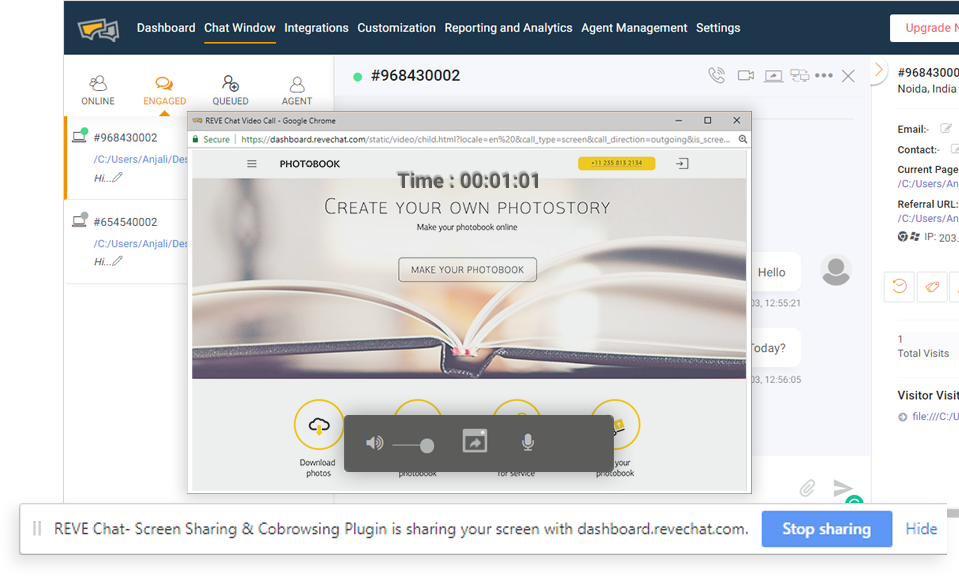 Scale up your customer support with co-browsing solution
Provide real time assistance and boost customer experience with REVE Chat
co-browsing solution on websites, web or mobile apps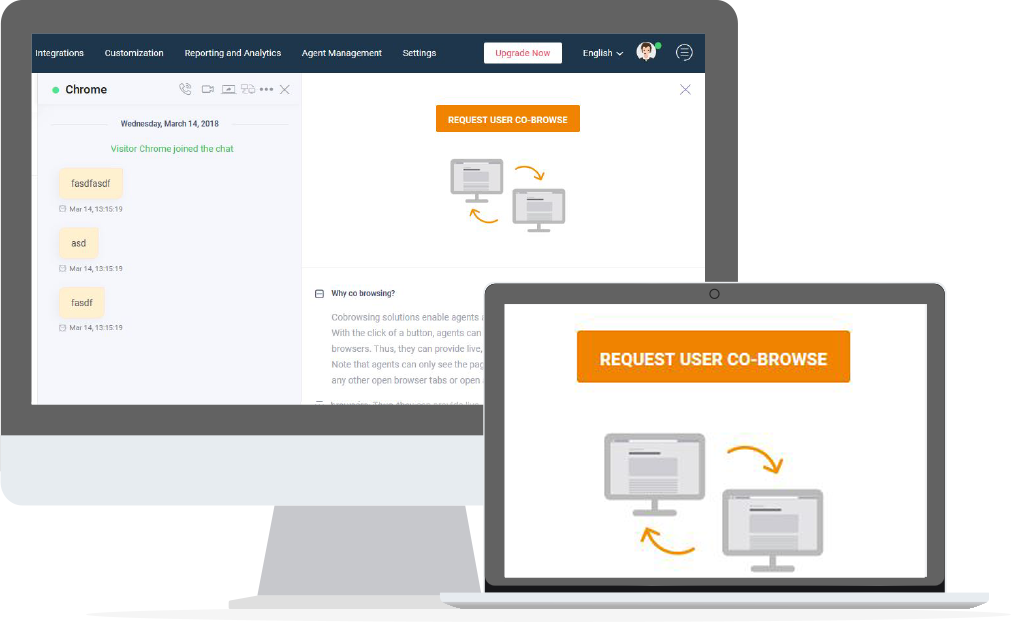 Seamlessly engage your users within your mobile apps with co-browsing
REVE Chat co-browsing helps to engage with your customers on web or mobile
without downloading any plugins.

Live Support Chat
Provide real time support when your customers are stuck at any point and resolve them instantly inside your app

Sales
Power your sales team to assist customers during their customerjourney right from the beginning.

Customer Onboarding
Deliver one to one sessions to onboard your customers and help them to navigate your app.
Co-browsing is initiated by customers seeking assistance. Let's walk through this process from the customer's and agent perspective.
While browsing through the website, customer will initiate chat with the customer support agent.

On backend, agent play a major role in establishing a remote session. Once he login into the dashboard. In chat window section he can initiate the chat by replying customer message.

When a session is initiated by support agent by clicking on Co-browsing icon then he can see the customer's current web browser display.
Not sure what you are looking for? Check out some of our top features
Not sure how to get stated? Check our Support section or email us at support@revechat.com
close