If you are a Joomla user and want Joomla live chat extension integration with your website then there is a good news for you. Now you can integrate REVE Chat with your Joomla CMS.
For using live chat on your website, SIGN UP for REVE Chat first and then  follow some  simple steps to install it on Joomla CRM.
REVE Chat integration with Joomla CMS
To integrate REVE Chat with Joomla, please follow the below steps:
Login to your REVE Chat dashboard, go to 'Integrations' and then select 'Joomla'. You will be redirected to a new page where you need to select which version you want to download. Let's assume you need Joomla Version 3. So click on the 'Download' button to download the file.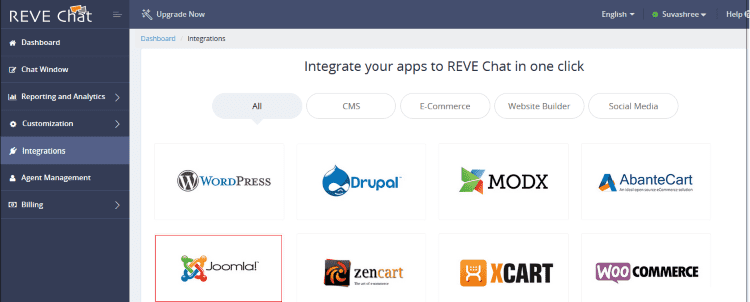 2. Next login to your Joomla dashboard and go to 'Extensions' > 'Manage' > 'Install'
Click browse and select your downloaded plugin (here the file name is pkg_revechat_v1.0.0.zip). Next click on 'Upload & Install'.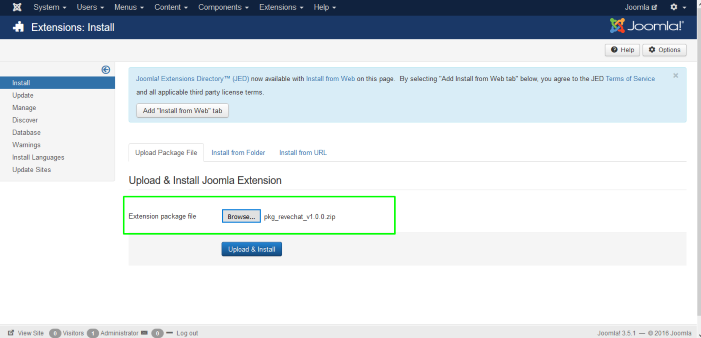 4. Go to Extension > Manage > Manage and search for REVE Chat. You will find three search results which are REVE Chat component, REVE Chat plugin and REVE Chat package. Make sure all three are published.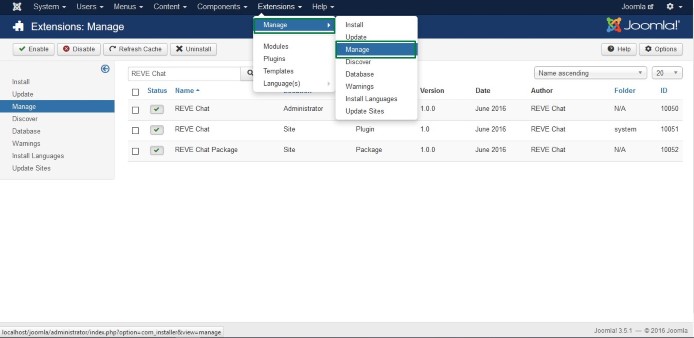 5. Now go to Component > REVE Chat and finally 'Upload & Install'.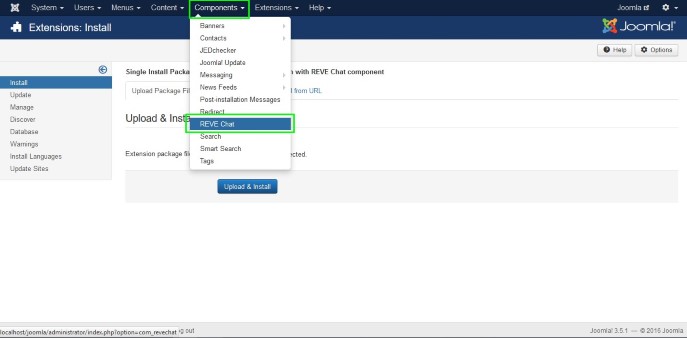 6. Fill the form and submit with your email address. Next, click on 'Connect REVE Chat' button to finish the process.