Getting started with REVE Chat is a very simple process. You need to follow the below mentioned steps to get it up and running within few minutes.
Sign up Process:
To add REVE Chat on your website, you need to first sign up for the 14 days FREE TRIAL to try all its features. To sign up follow the below mentioned steps.
Click on Get Started button and then you'll be redirected to a new page. Here, you need to fill up a few details like your name and email address.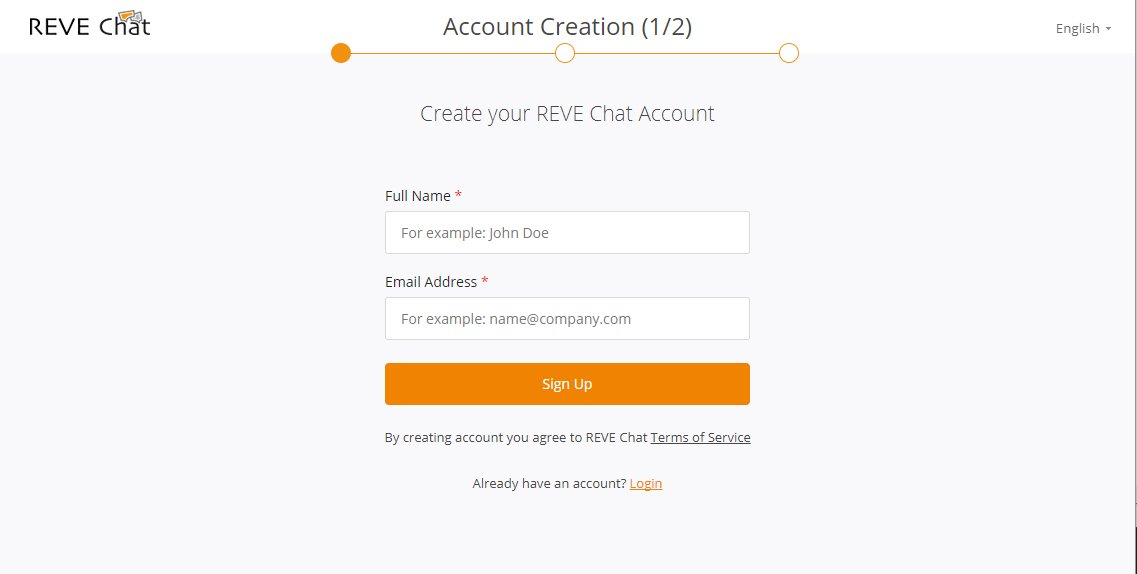 After you click the signup button, you'll be redirected to a new form where you can set your password, your phone number and your website. 


Now you have finished the initial part for signing up. After you click on "Next" button from above step you'll be redirected to a page where you customize the appearance chat window according to your website. You can select the color theme, layout (rounded, rectangular shape), placement(right corner, left middle etc.)


After customizing, you can select how to add REVE chat on your website. If you're using a CMS/e-commerce platform then you can simply get the desired live chat plugin on your platform. But if you're not working on CMS/e-commerce platform, you can copy our simple code snippet and sent it to your developer along with the instructions.
You can test how REVE Chat would work on a dummy website.

After integration, you can start communicating with your website visitors right from REVE Chat dashboard and grow your business.