How does REVE Chat works after hours?
When all of your support agents are offline, REVE Chat switches to Offline mode. In offline mode, visitor can send offline messages which can be replied when agents come online.
Offline message helps to extend your ability to keep in touch with the website visitors even after working hours.
Setting up: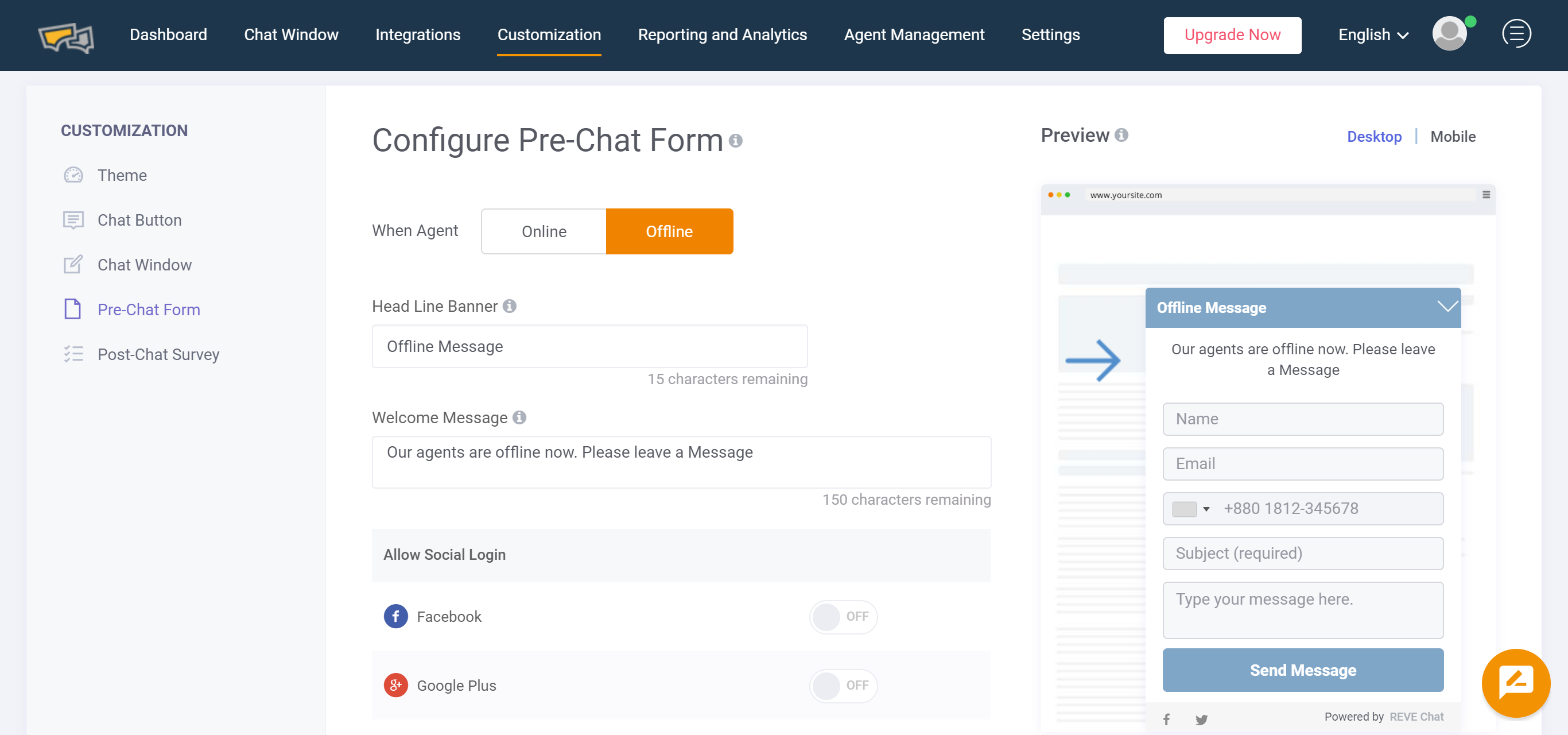 To start, you need to set up the 'Offline Message' section. You can directly do this from 'Chat Launching Window' under 'Customization' section in your REVE chat dashboard. Finally, click on the 'Save' button to apply the changes.
How to customize?
Here you can either use the default chat window or customize it as per your choice.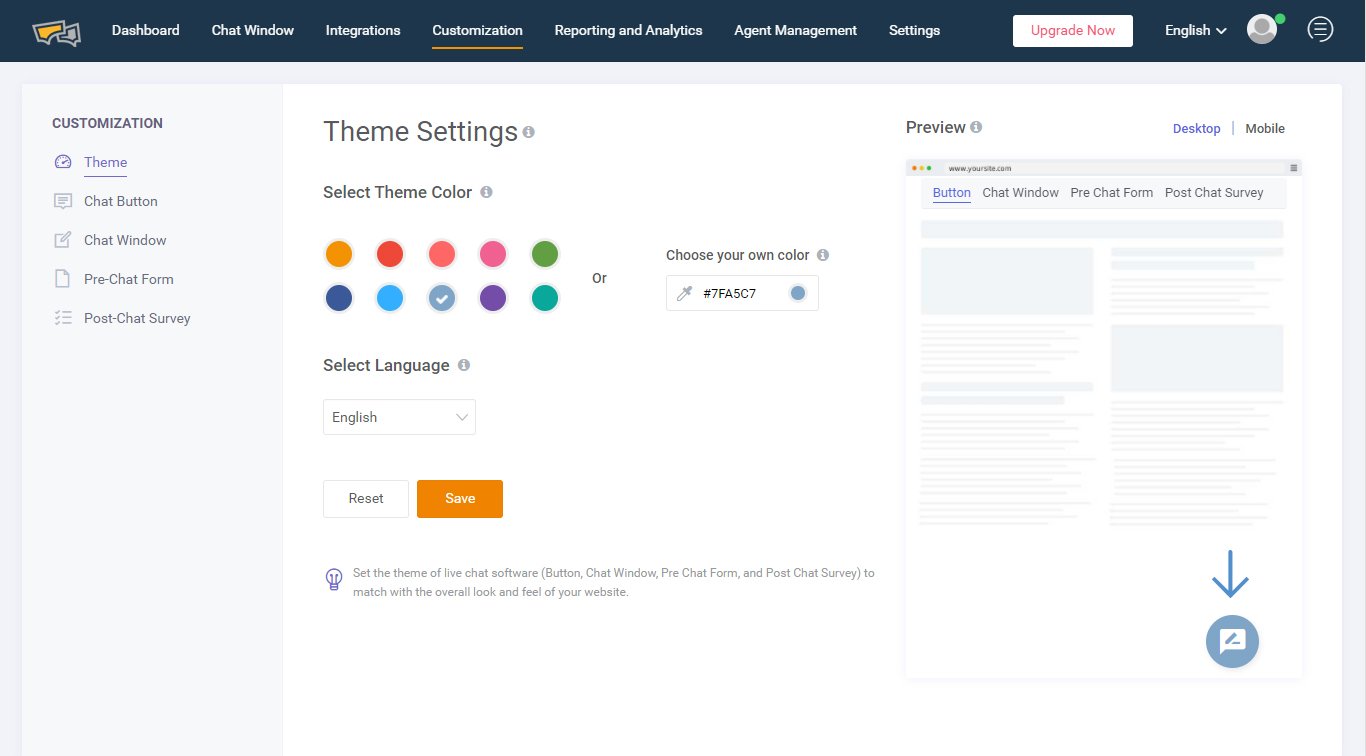 Here you can customize:
Background colour of chat launching window when agents are offline

Headline banner

Launching message

Choice of sections to be filled up by the website visitor
Replying to the offline messages:
For replying to the offline messages you need to follow the below mentioned steps:
Click on 'Offline Message', under 'Reporting and Analysis' section. Here you will see the visitor's message with other details like his/her name, email address, contact number, city etc.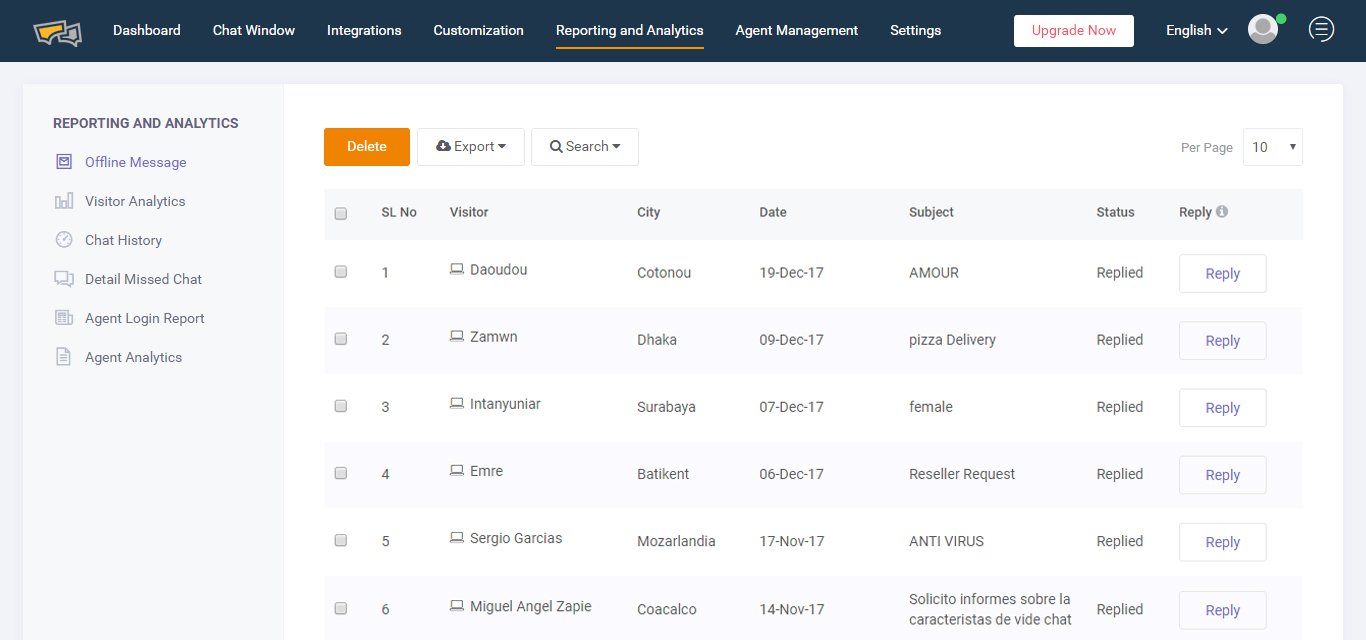 Clicking on the 'Reply' button you will be redirected to a new page where you can see the detailed offline message and other details. There in the given space, you need to type your message and click on the 'Reply' button. Your message will be mailed to that visitor on his given email ID.
Make sure that you respond to all the offline messages sent by website visitors. Also, try to increase your online time so that you get the opportunity to directly chat with your customers for instant assistance.