Connecting with your customers has become easier with 'Proactive Chat'. It lets you reach to the website visitors for offering instant help even before they ask a question.
How to send proactive chat invitations?
Click on the 'Chat Window' section on your REVE Chat dashboard
In the 'Chat Window' section, you will be able to see the list of online visitors with their personal details in real-time.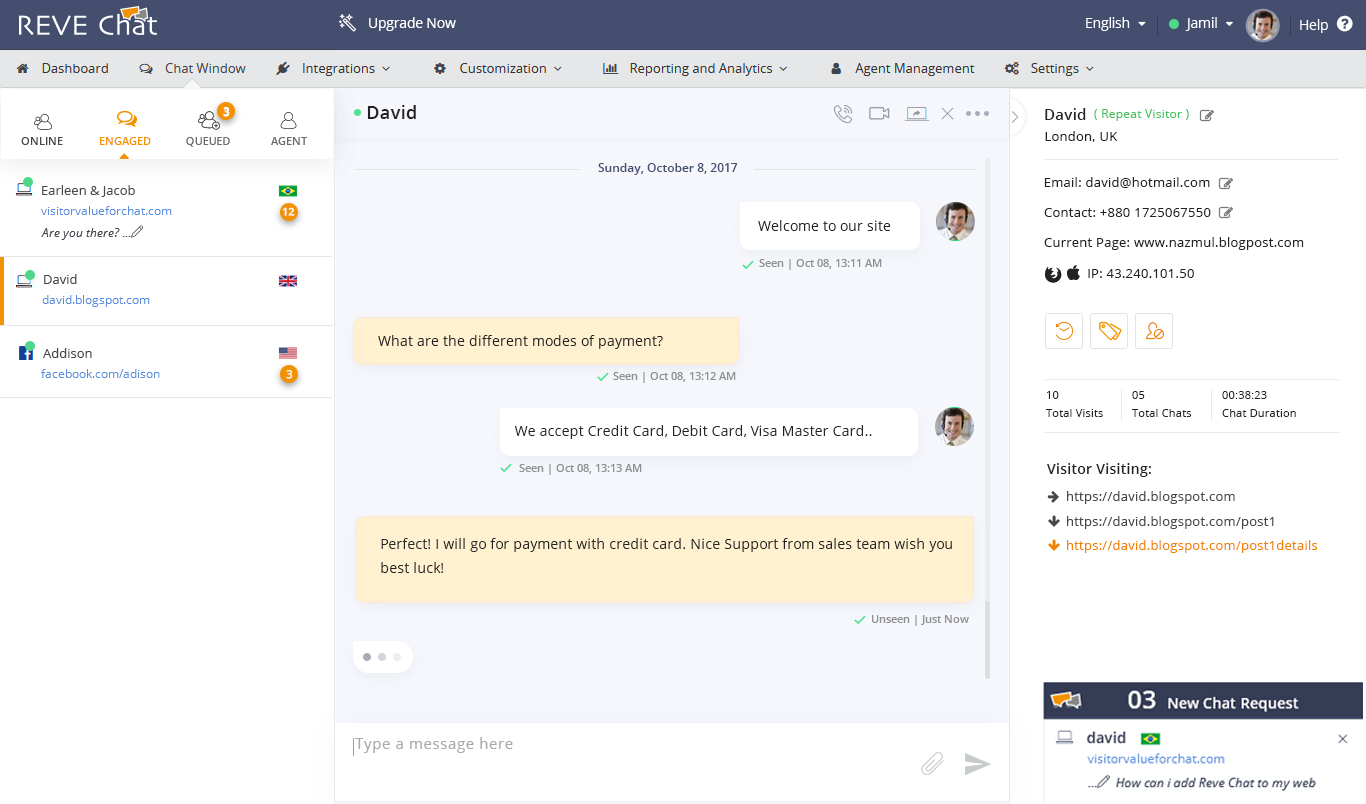 Click on the specific visitor to whom you want to send the chat invitation.  After clicking on a specific website visitor, one pop up window will appear asking if you want to initiate a proactive chat. Clicking on 'Yes' will send a chat request to the website visitor.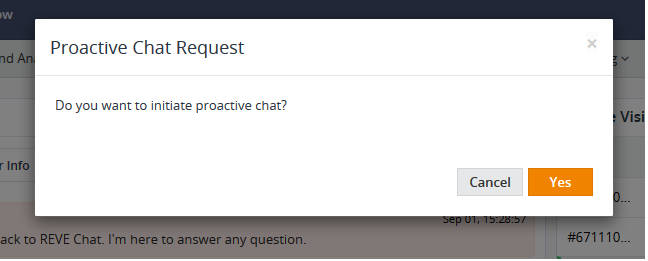 In your chat panel you can type your message and directly chat with that website visitor.