Queue Configuration
Website visitors enter in the queue when all the agents are busy in assisting others and their maximum chat limit is reached. It helps agents to focus on the ongoing chats before starting new ones. With 'Queuing' you can modify the total number of concurrent chats for every agent.
Modify your agent's chat limit:
To modify total concurrent chats for each agent, please follow the below mentioned guidelines:
Login to your REVE Chat dashboard and go to the 'Agent Management' section. From the 'Agent List', select an agent whose total chat limit you want to modify and click on 'Edit Agent' icon.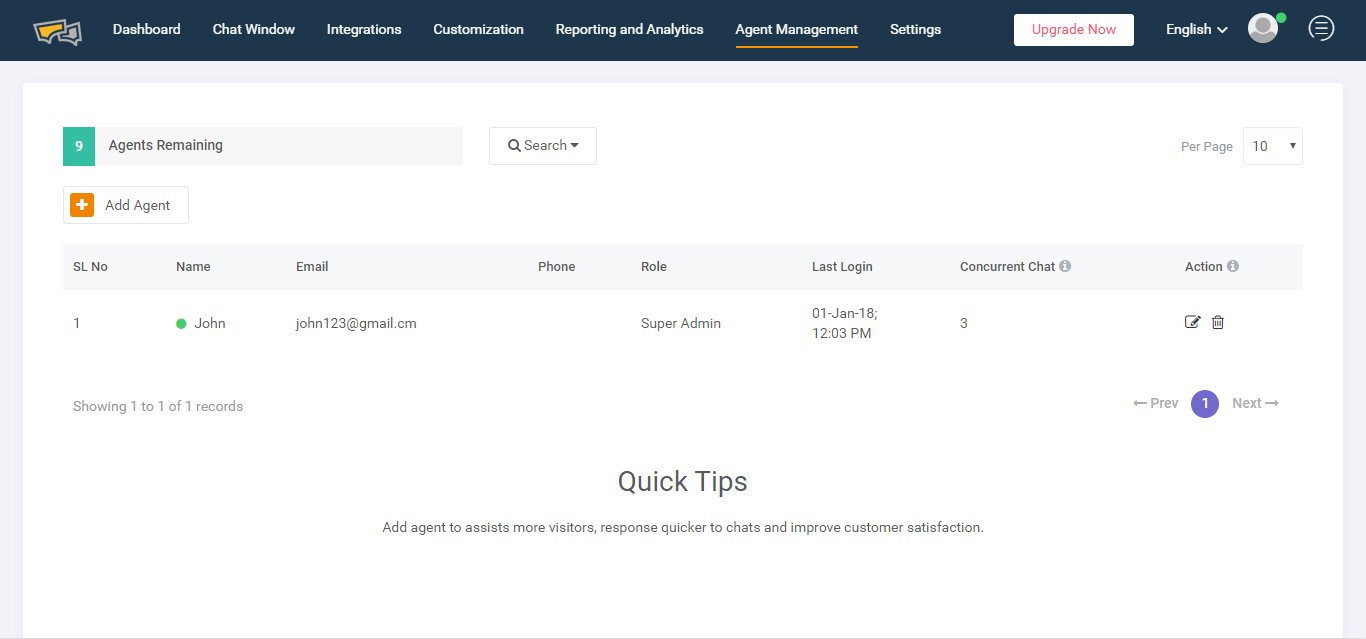 Next, you will be redirected to a new page, where all the details of that agent are given. Here in the 'Concurrent Chat' section, select the total no of chats you want to assign to that agent. For example, if you have selected total 5 concurrent chats for him, then the agent can simultaneously chat with 5 website visitors. The 6th visitor will be shown in the Queue no 1. Click on the 'Submit' button to apply your changes.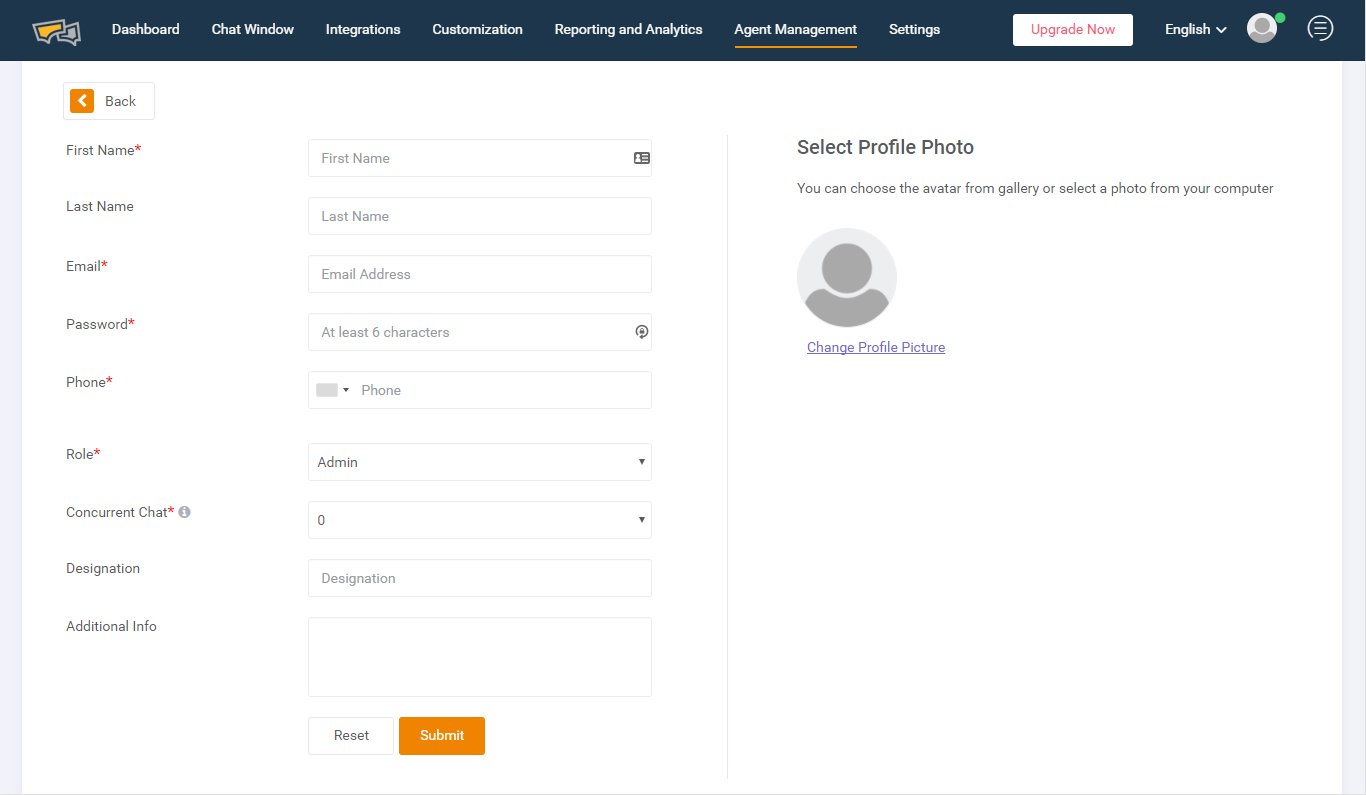 The same process should be repeated for all your agents whose total no of concurrent chats you want to modify. When the chat limit for an agent is reached, new visitors will be shown in the Queue.