REVE Chat's newly launched feature, 'Department Routing' routes chat requests from visitors to specific departments and allows them to talk to the right agents. 
For initiating a live chat session, the website visitor needs to click on the 'Chat with us' banner. In the pre-chat form, there will be an option to select his preferred department. Whenever a visitor selects any of these departments, he will be directly routed there.
When a new chat request comes to a specific department, only agents listed in that group will be able to see that and one among them can accept it to initiate the chat session.
The configuration process:
For chat routing, to add a separate department with a specific group of agents, please follow the below mentioned steps:
Login to your REVE Chat dashboard and go to 'Settings'. Next, select 'Department' from the dropdown list. To add a specific department, click on the 'ADD DEPARTMENT' button.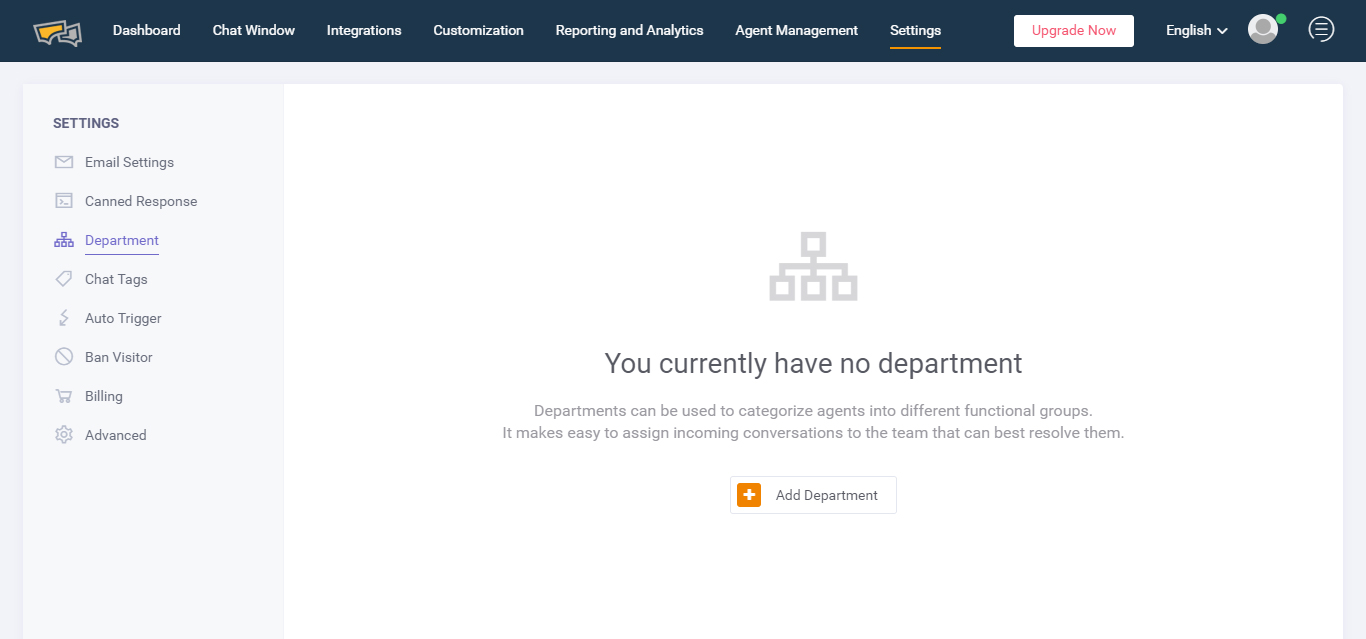 Here you will see 3 options.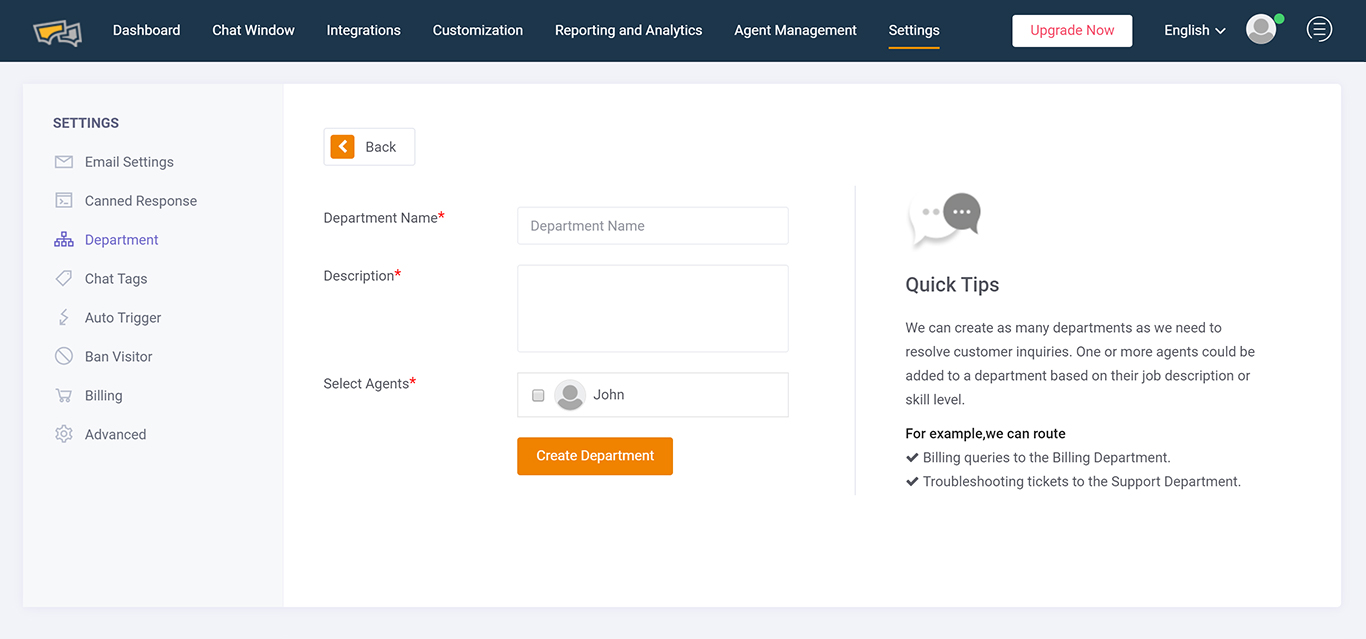 Department Name: Select the name of the department you want to add. For example, let's add a department called 'Payments & Billing'.

Description: Here you can mention specific details and describe the responsibilities of that specific department.  

Select Agents: Here you will see the list of your added agents. Select the specific agents whom you wish to add under this group. Next, click on the 'Create Department' button to save your changes.
That's it. You are done. For chat routing, 'Payments & Billing' department has been added successfully. Any time you can edit or delete a specific department by clicking on the 'Edit' and 'Delete' tabs placed in the same row under 'Action'.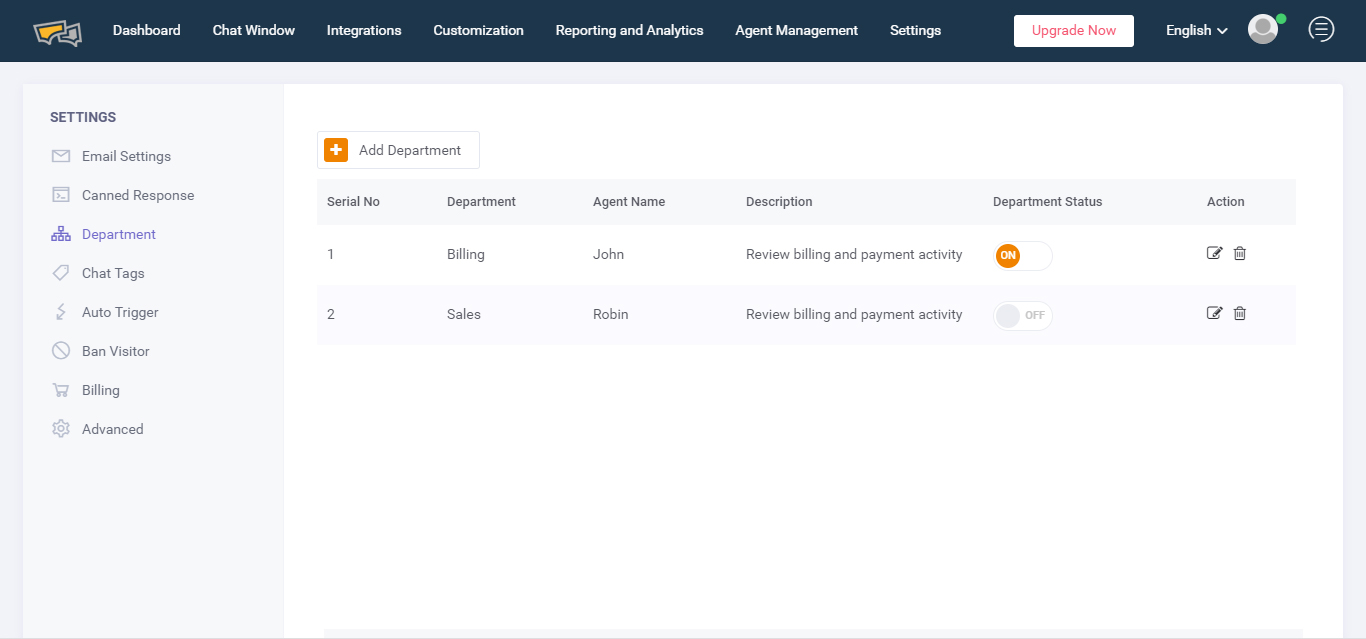 Undoubtedly the Department Routing will help customers get effective support much faster than before.