Use canned responses for common questions
If you often need to respond to the same customer queries, use 'Canned Responses' to save those replies. It will not only allow you to shorten the response time but also helps to avoid typo errors. Canned response allows you to type once, save it and then reuse it during chat sessions with just a few keystrokes.
How to add?
Click on 'Canned Response' under 'Settings' section.
Now clicking on the 'Add' button, you will get a black space, where you need to provide the 'Key' and 'Message' as per your choice. Finally, click on the 'Submit' button to save your changes. Click on the 'Reset' button if you want to change anything.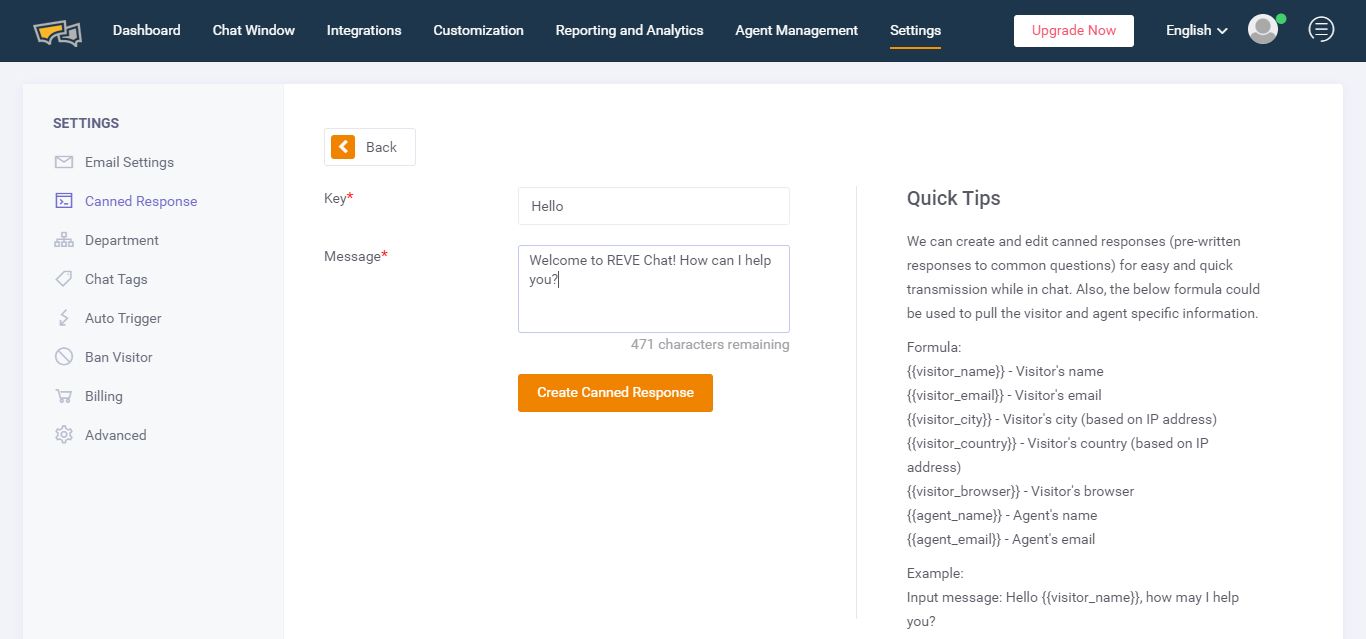 It will be successfully added in the Canned Response section. You can delete or edit any of them by clicking on the 'Edit' and 'Delete' buttons respectively.