'Chat Transfer' provides the live chat agents a unique opportunity to help each other while providing live chat support to website visitors. They can use 'Chat Transfer' to handle cases which require more experience or knowledge to handle.
Here the agent can transfer the entire chat conversation to another agent within a couple of seconds. The recipient agent will get all the details of the customer including the previous chat history between the customer and the agent who transferred him the chat.  Then he instantly can start following up on that case.
And all these will happen without putting the customer on hold!
How to transfer a chat?
While chatting with the customer, if you want to transfer the chat to another agent, click on the 'Chat Transfer' button placed on the upper side of your chat panel.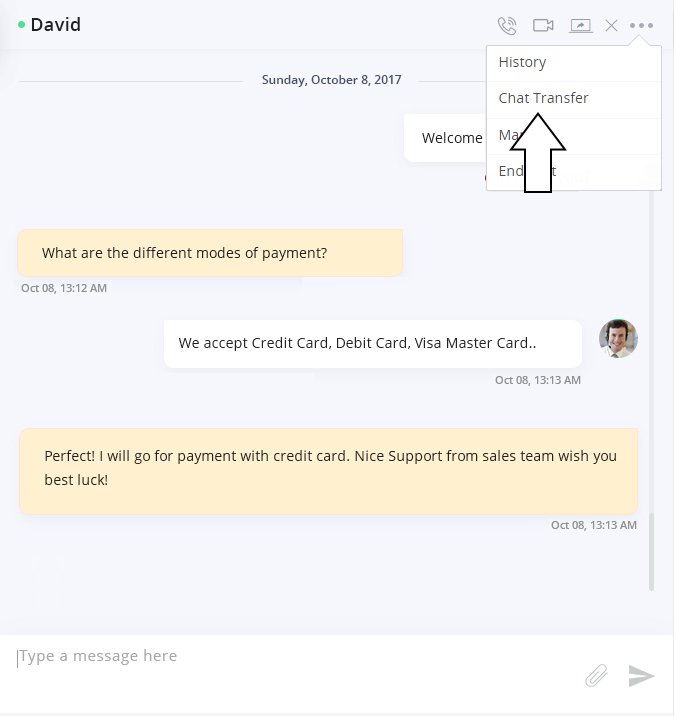 Next, select the agent to whom you want to forward the chat and click on 'Send Transfer Request'.