Create departments
REVE Chat offers the advanced Department feature to manage your chats effectively by distributing to the right departments.
Departments represent different units within your company with specific responsibilities such as sales, marketing, customer support, etc. 
By enabling the department feature you help you assign incoming visitors to the most suitable agents. 

You can create multiple departments to group your agents according to their responsibilities and deliver excellent service.
How can you add departments?
For creating departments, you need to click on the "Add Department" by going to the Department option under the Settings menu.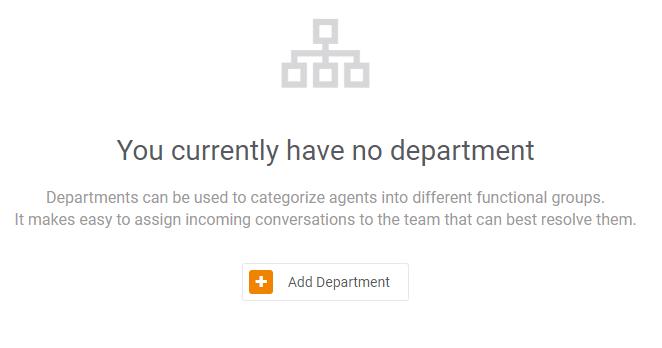 When you click on Add Department you will be getting a few elements that are important to fill up to add departments. They are as follows: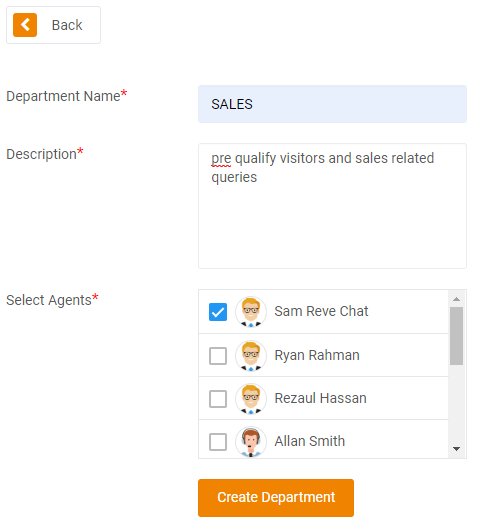 Department Name
Give the name to the department created such as Sales, Marketing, etc.
Description
Add small description of the role of the department.
Select Agents
Choose the expert team members for the concerned departments. Once you fill up fields,  click on the "Create Department".

You have now different departments along with agent name and description. Now, when customers will reach out to you, easily route them to the right department to provide faster and effective solutions at minimal wait time.