Let Our
AI-Powered Chatbot

Improve Your Ecommerce Sales & Support

Use chatbots to interact with your customers.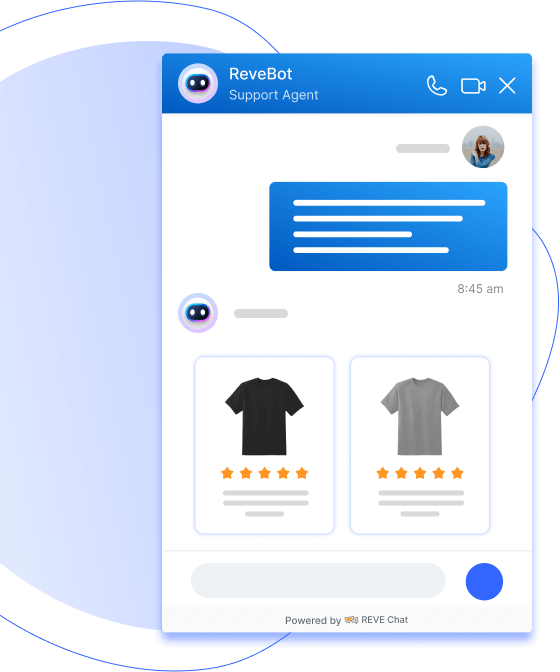 Why
Ecommerce Chatbot?
An eCommerce chatbot is a new paradigm in the world of business. There is no denying that one of the greatest eCommerce trends is the use of chatbots.

The reason is simple: they are efficient and can be very helpful in providing valuable services. Store owners have already seen how effective this software is at improving conversion rates.
Start Free Trial
In a recent poll, 86% of shoppers agreed that they want to interact with a brand through chat or messaging.
Start Free Trial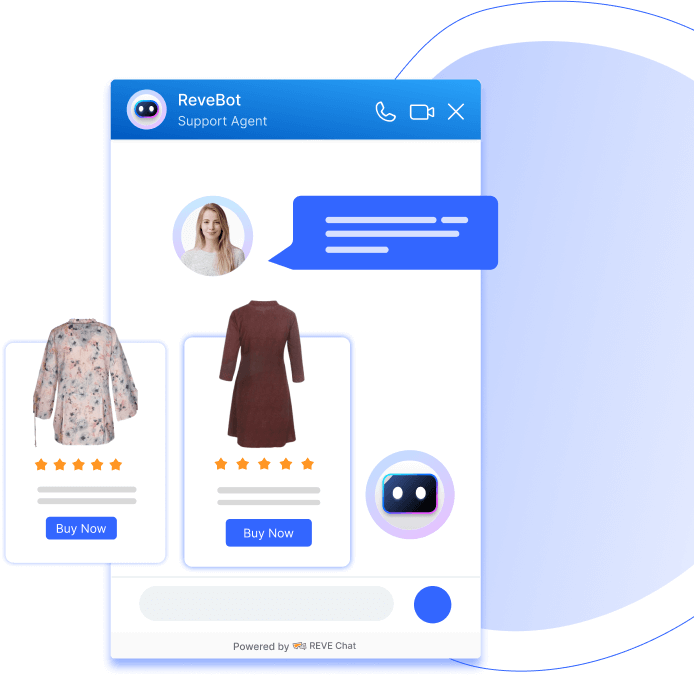 The Landscape of
Ecommerce

is Changing Rapidly, and Your Customers Expect More.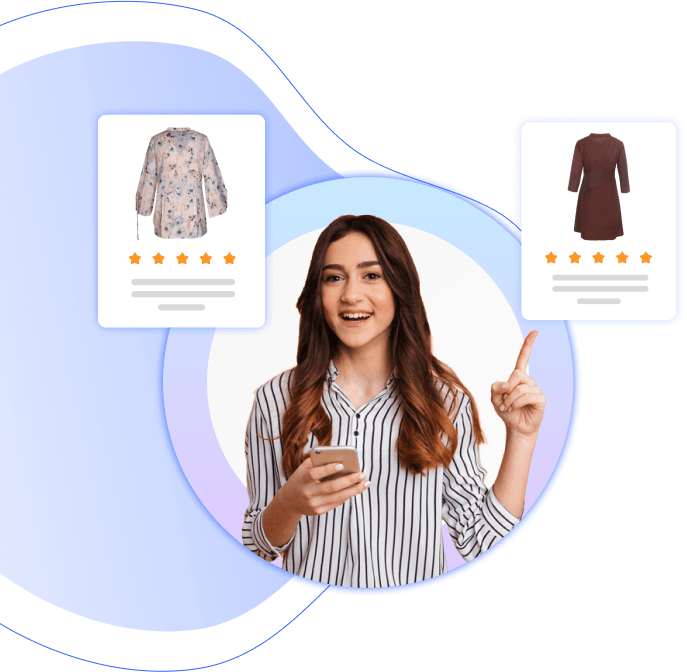 An Easy Checkout Process
A Shopping Experience that is FAST
A Shopping Experience that is Personalized
A Shopping Experience that is Fun.
Personalized

, Chatbot-assisted Sales, On-demand

At REVE Chat, we know that your customers want to enjoy a personal experience when buying your products.

REVE Chat is able to transform the look of your website in order to create a personalized buying experience.

As a result, with this software, you can offer your buyers a more memorable experience and make them feel comfortable buying on demand.

Start Free Trial Now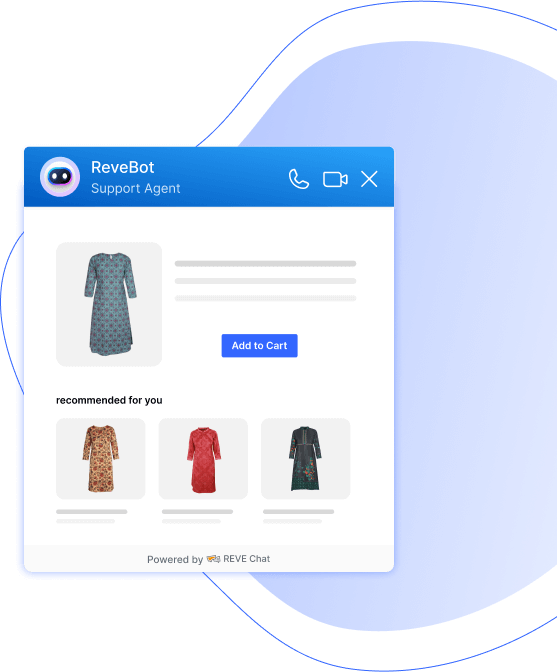 Use Our
AI Chatbot

for E-commerce to Get More Sales & Engagement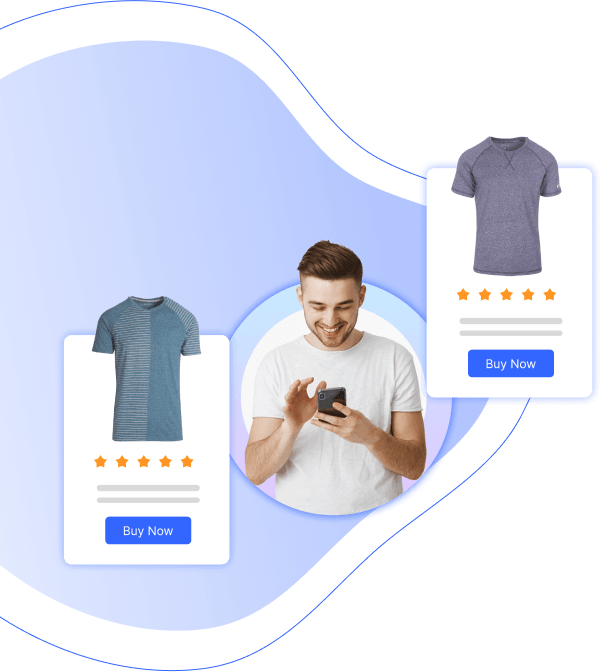 REVE Chat aggregates data from various sources – shopping carts, marketing tools, social media, surveys, and more – to create a comprehensive view of each customer's experience. It then uses natural language processing (NLP) technology to deliver a highly-personalized chatbot experience.

By building a truly personalized experience for your customers, you'll not only increase your engagement and sales rate, but you'll make your customers happier as well.
Start Free Trial Now
Why
REVE AI Chatbot

Platform for Ecommerce?

To grow your business faster.

To get more sales and better customer relationships.

To increase customer service by providing a personalized experience.

To meet customer needs.

To save your time and removes busy work by automating tasks.



Start Improving Your Customer Service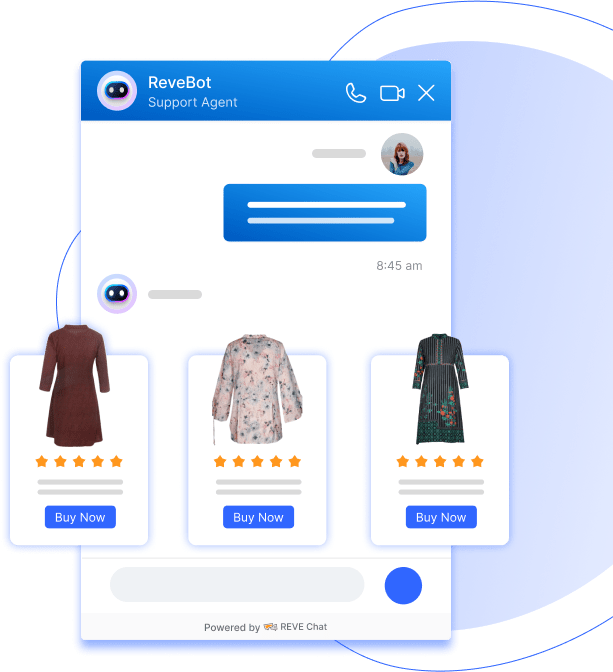 Let Us Help to
Boost

Your Ecommerce Sales and Support