cs.cart is a customizable PHP shopping cart software that allows you to focus on your business not the technology. It has several advanced features for managing your e-commerce business with maximum comfort and ease.
Its user friendly admin panel enables you to modify the online store as per your choice like changing theme, adding and updating new content, SEO, editing product categories etc. And for all these no programming skills are required.
Adding REVE Chat on your cs.cart page
Want to offer live chat assistance on your website created on cs.cart platform? Here is the good news for you. Now REVE Chat can be integrated with cs.cart in a few minutes. REVE Chat is a multi-channel cloud based live chat software that offers instant assistance on your website and helps to boost online sales conversions.
To add REVE Chat on your cs.cart website, first SIGN UP for its 14 days free trial.
The integration process
For cs.cart integration with REVE Chat, please follow the below mentioned steps:
Firstly, go to the cs.cart market place and download REVE Chat by clicking on the 'GET ADD-ON' button. A zip file will be automatically downloaded under the name 'revechat_v_1_0.zip'.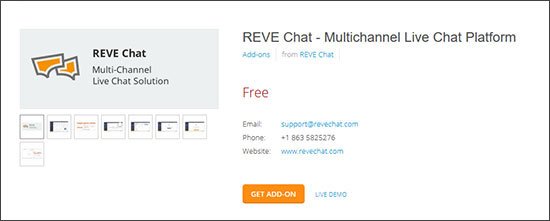 Next, logon to your cs.cart Admin panel. Then go to 'Add-ons' and select 'Manage ad-ons'.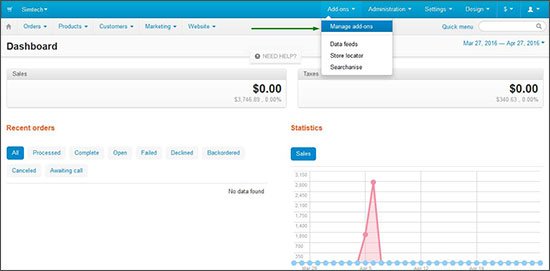 Click on (+) button on top right corner to upload the module.
Next, you need to upload the REVE Chat zip file which you have downloaded from the cs.cart market place. Then click on 'Upload & Install'.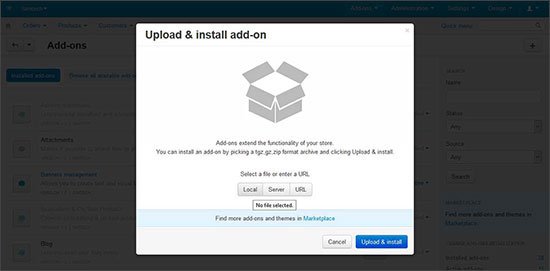 Next, go to 'Settings' and select 'REVE Chat' from the drop down list.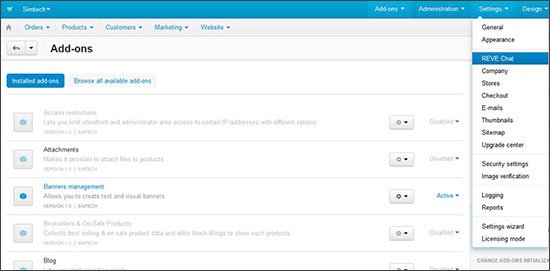 You will be redirected to a page, where you will be given with 2 options. You need to select any one of them. 

As you have already created a REVE Chat account, select the option 'Yes, I already have a REVE Chat account'. Put your registered email ID under 'Account Details'. Finally click on the 'submit' button. REVE Chat will be automatically integrated with your cs.cart website.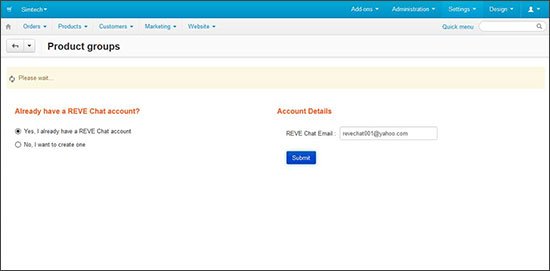 If you need any assistance regarding the cs.cart integration, please chat with us or mail at [email protected]