In today's age to gain competitive advantages, company must offer goods/services to its customers along with the best pre-sale post-sale experiences. Without the "experience" you will be just another company who sells. & by experience here I mean, company who inhabits a "customer centric culture" to its core.

Companies like Apple, Amazon, Airbnb or Zappos are the prime examples of customer centric culture. They have built a culture within their companies around customer and their needs. The commitment and passion they show in delivering the best customer experience is second to none. In fact Amazon CEO Jeff Bezos always leaves an empty chair in the meetings to represent customer is the most important person.
What is customer centric culture?
Customer centric culture by definition means the way of doing business keeping the customer at the center of everything to provide the best customer experience both at the point of selling and post-selling to generate profit and gain competitive advantage. Companies who are customer focused sets policies and operations revolve around their most valuable customers and making sure they have the experience of a lifetime hence satisfied with the services.
How to build customer focused culture?
According to Henning Hansen, "You can't deliver a winning customer experience with a culture that doesn't embrace the concept."
Your company has to embrace the concept of customer focus culture. Without it company can not truly achieve a strong customer experience. To build a customer centric culture you have to do the followings:
Companies must believe that customer comes first. They have to be truly committed and passionate about customer centricity.
Companies must focus on what is customer's wants and needs, & develop products or services according to it.
Companies must build true meaningful relationships with their customers to boost customer's experience with the products or services.
Organizations must use the data properly to analyze, plan and implement customer strategy that focuses on the most valuable, loyal and profitable customer happy.
Best practices to becoming a Customer Centric Company
Understand customer needs
How do companies go about becoming a customer service culture? It starts by understanding the needs and demands of your customers and continuously adapting.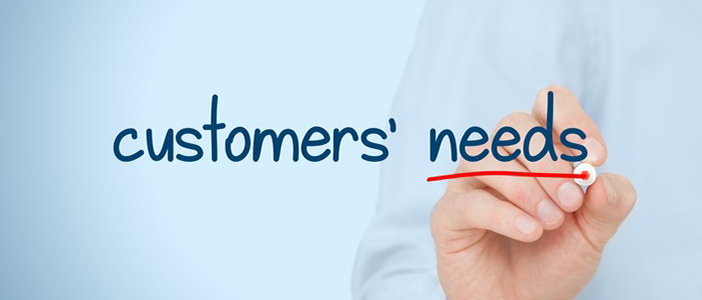 Customers like to get respect and feel important. Instead of blasting out a customer satisfaction survey once every year, instill regular contact with your customer. Seek out what they loved about your company, what they hated the most, what changes they want to see within 2 years. Be there at the every step of the customer journey from searching products or services, buying them and analyze why they are buying the product or taking the service.
A strong understanding of the customers can make them customers for life and build a solid foundation of a good customer oriented culture.
Define your customer values
Defining your customer values with a vision to provide a better customer service is very important. It is the initiation point where company leadership sets out a vision to define its customer values.
For example, an American luxury hotel chain known as The Ritz-Carlton has a tagline which is long and it says: We are ladies and gentlemen serving ladies and gentlemen. It is a great way to let everyone knows what is their vision whether you are an current employee or future. The Ritz-Carlton hire & train employees with that vision and constantly reinforce it.
So, what is your business all about? what types of products or service you offer? what is your vision? Defines your customer values.
Make customer service culture everyone's responsibility
Every employee from top to bottom must spend some time in the call center. They can listen to their customer and understand their needs. These feedbacks and desires straight from the customers are a gold mine to build a customer centric culture. Instead of relying only to the  development team, everyone must take the responsibility to develop a customer service culture.
For example, at Amazon CEO Jeff Bezos always leaves an empty chair at every meeting to show others that customer is always there and they are the most important person. Amazon has a rule that, every employee including Jeff Bezos must spend some time working in the customer support center or call center.
It plays a vital role in accumulating knowledge regarding customers and understanding their experiences, hence build a foundation of customer service culture.
Train your team
Your customer centric culture should serve as your company's USP or unique selling proposition. By saying that I mean all the decisions that are made should focus into your customer experience goals. But it is a mammoth task and without proper guidance and training your people can not incorporate such a culture.
You hire people with varied skills and levels of experience. And it is up to you to train them in your core values and expectations on customer service culture. You can train your employees by following:
About how to communicate: train your people about how to communicate with the customers. Build a culture of empathy for customers. For example, USAA is one of the leading customer oriented culture, and much of that comes from proper training with a foundation of innovation and transparency.
About how to handle queries: customers can ask different levels of questions. From very basic to advance, your training must cover all of the criterias. So that your customer service team can be equipped to meet customers' needs.
About how to manage feedback or complaints: companies who we know has a customer centric culture are continuously developing themselves by addressing customers' feedbacks. One of the top business software company Intuit has always put customers at the forefront. They regularly tests their software with customers and asks for feedback hoping for chance of improvement. This creates a strong relationship between employees and customers which is the building block of customer oriented culture.
Acknowledge your mistakes
Things can go south on your end and you must apologies and acknowledge your mistakes. An order can misplace or a delivery can delay – these are all bad customer experiences. Always seeking for a monetary solution can damage your reputation. Instead if something happens mistakenly, do apologies – it can go a long way. Watch a video clip here on flight announcement of Southwest Airlines. It will make your day!
Community building activities to see your customers as part of the family
Finally, if you truly want to see customer centricity at the core level of your business, arrange occasional meetups with your most valuable customers. Hear from them, learn from them – what is that they want to see, they want to feel, they want to experience.
For example: apparel company REI (Recreational Equipment, Inc.) shocked the retail world in 2015 when it announced it will be closed for Black Friday. The company truly closed its 143 retail locations in order to encourage its employees and customers to enjoy the Thanksgiving holidays with their family.
As part of the initiative, REI opened a microsite where people could get recommended with various outdoor activities like hiking trails as well as other tips.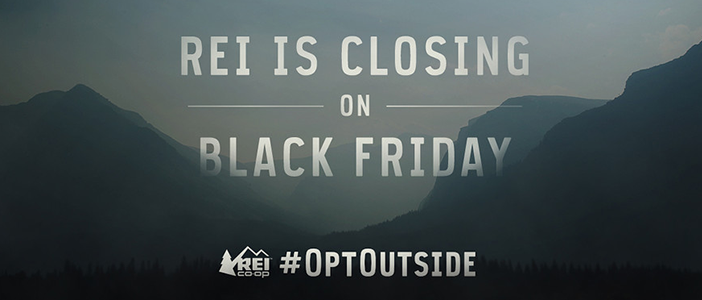 REI's bold move was a success and gave them much exposure through word of mouth.
Final thoughts
It may seem a long complex journey towards becoming a real customer centric company, but it is for the best. The smallest changes that you are making now can have a significant benefit for your employee and customer.
Additionally, a customer centric culture is a gold mine in terms of giving you a competitive advantage. It brings about your true potential as a company. And delivers the best customer experience which increases sales and grows reputation.