As per Forrester Report,  '71% visitors expect assistance within five minutes and if they don't receive it, 48% will abandon the site.'  
Customer support is not only about assisting your customers, but also you can directly engage with them. It holds an important role in making your target audience aware of your brand. This is why all the Chief Marketing Officers (CMOs) take customer service so seriously.
Excellent support service will turn the customers into your brand ambassadors, they will regularly buy from you, give valuable and logical feedback on the products and services as well as support you throughout. So, all these make customer service the heart of any successful brand. Obviously price and the quality of your products and services are important, but customer support is the one that helps you to stay ahead of your competitors.
Marketing and customer service should go hand in hand. Through your marketing activities, where you attract new customers and increase the sales revenue, customer service on the other hand, helps to strengthen relationship with the current ones as well as retain old customers.
So it can be said that customer service marketing is a new way to promote your products and services. Through your customer service strategy you can create wow experiences for your customers, which on the other hand will help the other marketing activities.
How? Let's discuss!
1. Your brand is now defined by the experiences you provide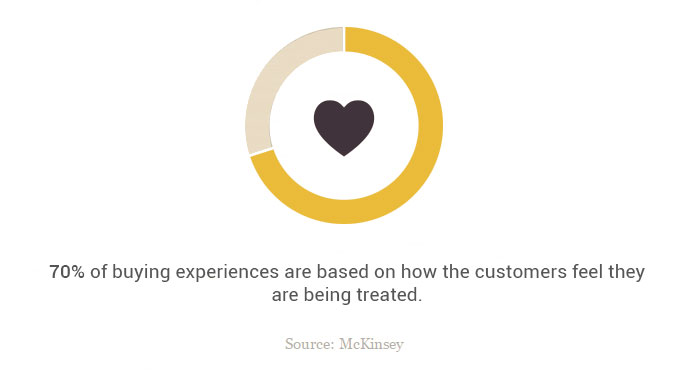 When a brand makes a policy of delivering excellent support service and prioritizes it over other objectives, then the company as a whole gets success for sure.
When a customer comes to your website should get instant assistance whenever he/she needs. For this, there are several support mediums which you can implement, like live chat, phone support or email. Amongst all these live chat is the fastest medium for engaging with them. A bad experience on the customer's side may lead to losing him/her forever.
Think of how many times you have visited a specific shop where the behavior of that shopkeeper is horrible? The same goes with other departments like tech support or sales. Each and every department should provide excellent support to keep the customers satisfied.
2. Customer service is no longer just a department, it's an engagement strategy
Apart from providing assistance whenever the customers need, support also helps to engage with them. Through live chat, you can directly engage with your website visitors to offer personalized assistance. Customer service marketing strategy is very important, thus should not be treated like only a complaint handling department. Through this medium, you can reach customers directly, understand their needs, pain points and based on that can solve their issues. It will keep you ahead of your competitors.
3. Helps to retain old customers
Customer support helps to retain those customers that marketing has spent their budget in obtaining. So, spending some amount from the overall budget on customer service strategy is a good idea to make the existing customers satisfied, and it's also less costly than acquiring new ones.
But you should not worry about retaining them only when they face any problem. So rather than waiting until any issue arises, make efforts to retain them much before they want to leave.
Suppose a customer wants to leave your brand and you offer him a discount. In that case, he may think that why you didn't offer it much before? So if possible, you offer them special deals instead of waiting when they will decide to cancel their agreements.
4. Let your customers become the voice of your brand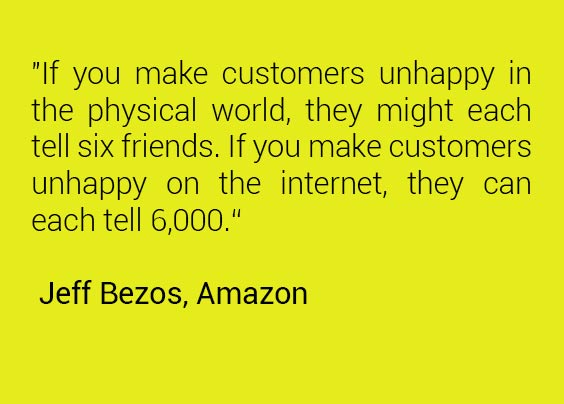 Just imagine: your customers are doing your marketing job! Yes, it's possible. Excellent support can provide your customers such an amazing, wow feeling that they get so excited and share their experiences with family, friends and coworkers.
Let me give you an example.  Zappos is an online shopping website, with extremely devoted customers. If you ask its super fans that why they love Zappos so much, they will obviously mention about its extraordinary customer service.
Its support team always goes some extra miles only to make their customers happy. Let me share one story here. A Zappos customer wanted to return one pair of shoes, but the return shipment was getting delayed because that customer's mother had passed away. When the Zappos' customer care team came to know about it, they sent flowers to that customer in lieu of an invoice. So, now you can clearly understand, why Zappos is so popular amongst its customers. It's all because of their excellent customer service, marketing policies.
5. Earn the confidence of your customers
Earning the customer's confidence starts with offering excellent service. Providing excellent support requires extra time, money and other resources, but it will generate positive word of mouth for the brand. Because of your strong marketing and customer service planning, people will be confident about your brand, return to you for repeat purchase. 
The consistency goes hand in hand with offering great service. How to be consistent?
a)  Your brand should provide an equivalent level of service
b) Measure your service to ensure high quality
c) Don't try new tactics very frequently, as it will affect the consistency level 
Things to consider!
Customer service as a part of your marketing strategy should be kept in high priority, even over new customer acquisition, because a reputation of providing excellent support will help to grab new customers.
Go some extra miles to make your customers happy. Think what kind of experience you would like to have as a customer.
Take your social media marketing activities seriously and make sure that in social media company profiles, you reply to all the customer inquiries.
Both marketing and customer support departments need to work together and must support each other.
Let me hear from you!
So what's your thought on this? Share with us in the comment section.