Love your customers!
According to Forrester, it is the "Age of the Customer" and only companies that focus on "winning, serving, and retaining customers will survive." Consequently, the target should be on customer success and happiness to ensure business productivity. However, what is the best step to safeguard customer success? Should marketers implement customer engagement or customer experience strategies to drive sales and revenue?
Well, in the case of customer experience and customer engagement the two terms sound quite similar and generally gets used interchangeably. Both of them are really significant for the strong and symbiotic brand-customer relationships. And, this would help only if the goals are set up and action is taken at the concerned point of time.
Keep reading! To brush up your learning, we will discuss the difference between customer experience and customer engagement. But before that let's explain each one in detail. So, let have a look-
What is Customer Engagement?
There are lots of metrics to measure, whether it is page views, email open rates or anything else. But if we take all the marketing strategies, what is customer engagement and why does it matters?
Customer engagement means to drive customer loyalty and grow the lifetime value of each customer. It's all about retaining them and leading them on a journey to loyalty.
Paul Greenberg defined customer engagement as "The ongoing interactions between company and customer, offered by the company chosen by the customer."
In simple terms, Customer engagement is one the strongest indicator of the customer's feelings about your brand.
What is Customer Experience?
Customer experience is built throughout the customer's journey. It carries out every step within that journey, from the first-moment awareness to the end of the relationship with the brand.
As a result, Gartner predicts that by 2018, more than 50% of organizations will redirect their investments to customer experience innovations.
According to the Gartner survey, companies that implement customer experience projects begin by focusing on ways they collect and analyze customer feedback. This is a great starting point for meeting your customers' expectations.
A Distinction without a Difference
Well, the term 'Engagement' shouldn't be used as a synonym for 'Experience'.
Experience is what the customer perceives. If it's a positive experience, you should see the customer becoming more engaged, otherwise known as exhibiting loyalty behaviors and attitudes.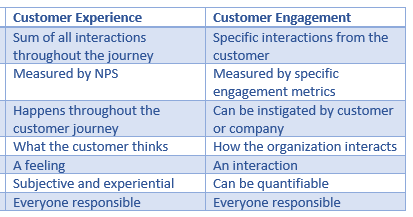 Customer's engagement is a useful term from the perspective of business. After all, they help in delivering at least some customer experiences, with a target of creating more loyal customer relationships. It includes social media, regular surveys, and questionnaires, targeted ad campaigns, etc.
To make it even more clear, sharing with you what industry experts have to say. Let's take a review-
"Customer engagement is something different, it's a behavior and attitude, an outcome of customer experience". –Bruce Temkin
"Customer engagement is how you engage with customers. By engaging with them you give them an experience". –Colin Shaw
Key Strategies for Transforming Customer Engagement and Experience Digitally
 1: Understanding your Customer
The first step in transforming customer engagement and experience is to know who your customer is, to understand their alliance, concern, and performance, and to integrate that information into a customer view.
In this present scenario, customers have more power than ever. Understand your customer's needs and provide them with an appropriate and relevant services and experiences.
2: Collecting Data
The second important step is collecting and analyzing the data, which provides efficient insights towards improving customer engagement and experience.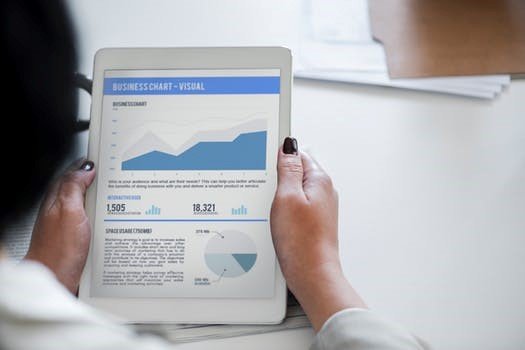 The higher the quality of a brand's data, the more it can transform the customer experience by personalizing and tailoring every aspect of the customer journey.
Taking an example-Existing data in a CRM system along with all the additional data drawn in from various sources can lead to an enhanced understanding of your customers' needs. Moreover, it can help a company evaluate its current efforts and how they can be improved through digital technology.
3: Improving Relevance
One of the most important factors which aim at improving the customer engagement and experience. To make it more clear, the relevance of a message to your target audience will resolve whether or not it takes their attention.
Also, it is important to deliver a highly relevant message to your target audience. With a combination of all these can increase the chances of a conversion, but they can also work to build a more positive sentiment towards the organization.
4: Capture Customer's Feedback
Customer feedback plays a very significant role. With the help of a specific customer support agent, show every team member the difference they are making to the business.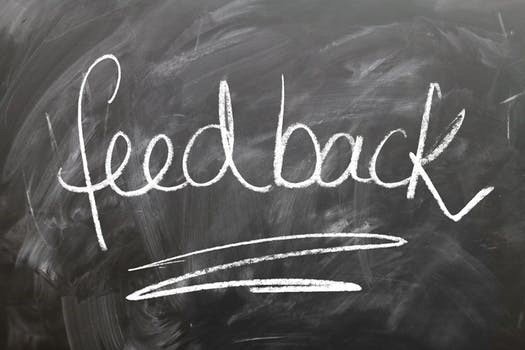 A survey by Marketing Land found that more than half of customers will defect unless their feedback is recognized.   Looking at feedback daily keeps you on track and gives users recognition in a timely manner.
5: Implementing Omni Channel Solution
As per the survey, found companies with the strongest omnichannel customer engagement strategies retain an average of 89% of their customers, as compared to 33% for companies with weak omnichannel strategies.
Providing an omnichannel customer experience will not only boost your customer engagement but also your business.
 6: Setting up a Digital Strategy
With more and more of organizations becoming digitally focused on their customers, the other important step is setting up a digital strategy for the future.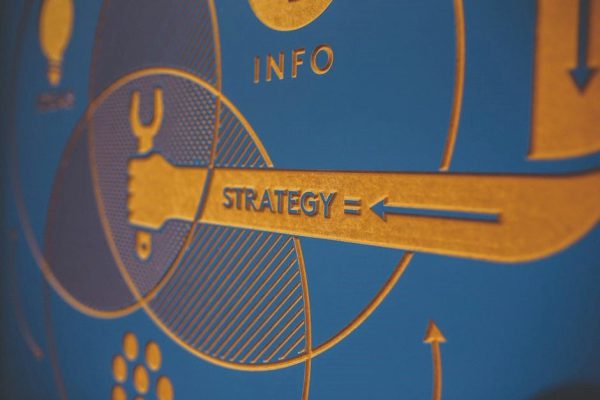 Be the starting point for a solid digital strategy that will bring even more successful results in the future.
If people like your brand, they may come back to buy again.
If people love your brand, they'll definitely pick you over competitors.
And if people can't get enough of your brand, they'll not only be dedicated to you, but will spread the word to all their friends, too.
Conclusion
Remember! Build loyalty and grow sales. Engage your customers with experiences that are both personal and highly relevant. Give them a constant experience and you'll be rewarded with their trust and loyalty.
Over to you! Do you have something more to talk about? Let us know by leaving a comment below!