So, finally you have decided to offer live chat assistance to your website visitors! Congrats! You won't regret, trust me on that.
But getting convinced to use live chat software is just the first step. Your maximum time will be gone into choosing the right vendor which provides the best live chat solution to suit your business. Why? Just search 'best live chat software' on Google and you will see the huge no of choices out there. So, here you need to know which live chat software will suit your requirements and you can trust on.
As every business is different, you will not get any specific 'one sizes fits all' kind of live chat software. Obviously there are few things to look for selecting the right vendor. Let's discuss!
What do you need for your business?
If you are a business owner with an online presence, I am sure you would like to engage with the website visitors to offer instant assistance and convert them into your customers. To begin with, first define your objectives.
Need to track and monitor visitors on your website live?

Want to customize the live chat window to match the look and feel of your website?

Do you need a live chat app for m-commerce?
Jot down all your business requirements together to ease your selection process.
So, here is the checklist to make the right choice!
1. Cloud based or on premise
First of all, you need to decide whether the live chat software will be cloud hosted or installed on-premise. But before you choose one, you must understand the differences between these two. The cloud hosted software mainly resides on a third party server but the on premise one will be on a dedicated server maintained by your own company's IT department.
But probably you will prefer the cloud-hosted one as its more user friendly, hassle free, can be accessed from anywhere and much more flexible as compared to on premise software. It all depends on your business type, for example if you want to keep all our data and information within your own infrastructure then you can opt for on premise solution. So first decide what you actually need.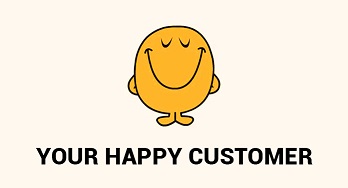 2. Live chat or Omni-channel communication
Based on your requirements, you need to choose whether you will provide only live chat assistance to your website visitors or you want to offer something more. There are several top live chat software available in the market, which comes with more advanced facilities like voice call and video chat.
Recommended:
For complete engagement with website visitors, offer Omni channel customer support that is live chat assistance with browser based voice call and video chat facility. With these features, your website visitors can initiate audio/video calls to your support agents whenever they seek instant help.
3. Mobile ready
In today's time, any live chat software should be mobile ready if not, then don't choose that for your business. Most of the people browse websites from their mobile devices on the go and if your live chat software is not supporting that platform, then you will miss most of your customers.
So look for such a live chat software that not only works on multiple devices, but it has been built on them, means that specific live chat solution should have native apps for iOS, Android or Windows devices.
4. Customizable live chat solution to suit your brand
You must have worked really hard to build a brand image amongst your customers, but how will it look if the live chat banner that pops up on your website does not match with your brand image and overall appearance of your website? Obviously you don't want this. So select one which can be customizable as per your choice and helps to promote your brand image in a better way.
Several top live chat software offer full customization including font size, style and color of live chat banner, text as the welcome greeting, pre-chat survey form and much more.
5. Key features
Though a live chat software may offer several features but obviously there are some must haves. Look out for the below mentioned ones while selecting.
Chat Monitoring: Monitor how your agents are performing and check detailed chat conversations between website visitors and agents in real-time.

Facebook Chat Integration: Facebook integration allows customers to interact with you directly from your Facebook company page.

Visitor Analytics: Includes detailed reporting and analytics that measure several aspects like details of visitors, the total amount of time spent on each chat, agent activities, conversion tracking, track of transcript reports, monitoring chat history and many more.

Queuing:  It allows your visitors to get an idea about how long they need to wait to start a conversation with your support agent.

Proactive Chat: It lets you reach to the website visitors for offering instant help even before they ask a question.

Canned Responses: Canned response allows you to type the reply once, save it and then reuse it during live chat sessions with just a few keystrokes.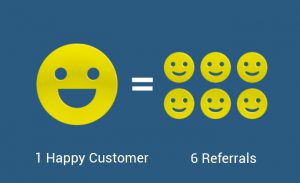 6.
Pricing
Imagine you have found the best live chat solution that suits your business completely and fulfills all its needs but it's too costly. Will you take it? Probably not.
While selecting any live chat solution, look at the value you are getting in exchange for the price you are going to pay. How many chats you can have per month, what kind of reports and analytics you are getting, with how many websites you can integrate the live chat solution, recurring payment options, discounts etc. All of these needs to be kept in mind.
7. Integration
Make sure that your chosen live chat software can be integrated seamlessly with your current business work flow and website platform. People run their websites on several platforms like WordPress, Joomla, Drupal, Magento and so on, if the software does not work on the same, then it will be a complete wastage of money.
8. 24/7 customer support
Excellent customer support is the new way of delivering value to the product offerings. Select a live chat software that provides 24/7 customer support so that whenever you face any problem you can get assistance instantly. Ensure that you can reach to them any time.
Your best solution will be:
So, the best live chat software should be the one which matches with most of the above mentioned checklist. Here at REVE Chat, we have worked hard to develop such a live chat software keeping all your requirements in mind.
Being a multi-channel cloud based live chat platform it enables online businesses to engage with their website visitors in real-time, get customer feedback, improve sales conversions and build brand loyalty. 
REVE Chat offers 14 days FREE TRIAL to try all its unique features. Sign Up today to get started.