Customer Service will soon become the differentiating factor for companies to promote themselves. Big companies like Amazon have already understood its importance and have up their game.
Some interesting studies also reveal that 73% of respondents become more loyal to a company based on a friendly staff and great service.
But what is customer service?
As defined by Customer Service expert Shep Hyken, "Customer service is the experience we deliver to our customer. It's the promise we keep to the customer. It is how we follow through for the customer. It's how we make them feel when they do business with us."
Having understood its importance, you may want to improve it and you will find a lot of customer service training tips.
But there are some factors which can negatively affect your customer service.
1. Non-Availability of Agents – lack of availability of live support
A customer never likes to wait. When they contact your customer service department, they want a response instantly. You cannot afford to provide a bad experience to a customer you have already acquired.
Non-availability of a customer service representative will irritate the customer. This irritation makes the customer looks for options to shift their business.

For providing a 24/7 support, live chat software is one of the best solution with high level of customer satisfaction rate.
According to a research, 73% of customers were satisfied with their live chat experience compared to email (51%) and phone (44%).
When providing live chat support, never miss chat requests when you're online as it will damage your company reputation. And when you assist your customers instantly, they become more loyal to your company.
2. Lack of Metrics
If you don't know the correct direction, then you may not reach your destination. If you're not tracking the correct metrics, then you won't be able to check and keep a tab on the quality of your customer service. Some of the important metrics which you need to track are
Customer Request Volume
First Response Time
Resolution Rate
Average time to Resolution
3. Lack of Training
This is one of the major factors affect customer satisfaction negatively. If your customer service team replies instantly but doesn't solve the problem, then it will hamper the customer satisfaction. You need to train your customer service agent staff to provide superior customer experience.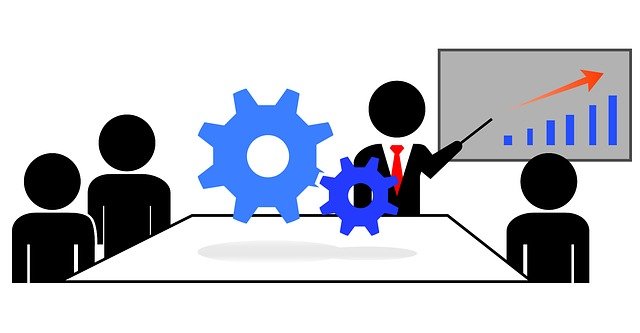 Training of customer service agent is important since they help the customer at both times, pre-and post-sales. If a customer doesn't have good experience in interaction with agent, then the chances of conversion decreases substantially.
4. Lack of Empathy
When providing customer service, your agents need to treat customers as real people and understand their issues. What makes us human is emotion.
Your customers will love if you can speak their language and share their pain. For this, a chat agent will have to see things from the customer's point of view. Why is this important? It makes customers easier to manage and controls the chat time. Empathy can be shown with simple and short statements like these:
You're right.
Me too.
I can definitely understand
I can see your point
That sounds difficult
5. Not taking Social Media as a Customer Service Channel
Social media is an important channel for connecting with your customers. While most of the brands use social media to promote their brand, never neglect the use of social media as a customer service channel.
According to a research, around 67% of customers have already used the social page of a company of service whereas only 33% have used it for social marketing.
Social Media is a two-way channel where customer can complain too. There would be some customers who won't come out and ask for your help but would express their frustration towards your company. If not handled properly, it may harm your brand image and you can lose certain other customers.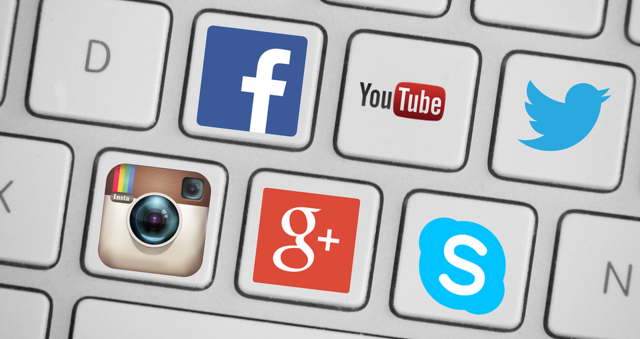 If you provide a good service to your customers and they praise, it will last a positive impression of your brand among other potential customers.
6. Not using Technology/Tools Properly
When a customer contacts your customer service team regarding some issue, he expects you to solve it in most efficient manner. They also expect you to use the latest technology to provide better customer experience and after sales service.
If you're providing customer support using a live chat software and if you may have to check the customer computer screen while providing tech support, then your agent must know how to use the screen sharing feature.
This will help in building customer's trust in your brand and will increase their loyalty towards your brand.
7. Lack of Teamwork
It is needless to say that teamwork is important in every department of every organization. If you don't work as a team, then achieving any task becomes difficult. Lack of team work in your customer service team can be seen from the deteriorating rate of your customer satisfaction levels.
There is nothing worse for a customer to be getting transferred from one department/ customer service agent to another without any solution.
This can be avoided by monitoring the chats deeply and analyzing the delay in query resolution time.
8. Tired Employees
If a customer service agent is handling the same kind of complaints on daily basis then he will get tired of it and his productivity will start decreasing slowly. Customer service agents are also human beings, they listen to customer issues all day long and provide solutions, after this if they would be asked to extend their working hours then it would be harmful. You will be able to notice the difference in the quality of interactions.
To avoid any such situation, try to manage their schedule properly and motivate them on daily basis. You may also plan some outing with your employees which will give them positive energy and hence you'll see better performance.
Conclusion
A company understands the value of a good customer service team and it pays thorough attention to it. As famously quoted by Damon Richards "Your customer doesn't care how much you know until they know how much you care."
If you think that I missed any point, then please share it in comments.