Live chat – The way for generating qualified leads, capturing potential sales opportunities and creating a positive brand image for one's business.
There are number of companies using live chat for sales and to build trust among their customers. It became an effective customer service tool and also a powerful marketing instruments. The hope of every business owner is that every visitor will become a lead, and that every lead will eventually become a sale. Live chat gives you an opportunity to make one to one interaction, answer a question or solve a problem that converts them (online visitor/customer) from "lead to "customer".
Lead generation is the process of identifying and targeting potential new customers (otherwise known as leads) with the intention of cultivating their interest in what your business has to offer.
In this blog, we will discuss some of the methods for effectively using live chat for lead generation tool.
Live Chat For Sales Queries in Real Time
Let's start with this statistics data:

(Source – REVE Chat)
Live chat gets help to customers instantly thus reducing the wait time to less than 30 seconds on an average. This results in converting more sales queries on e-commerce websites to sales. Customers gain more trust on these sites primarily because of the dependency of the live chat help. They are more likely to buy more products because they know that help is at hand.
Connect Your Chats With CRM Integration's
These days many CRMs like infusionsoft, salesforce, hubspot and more offering live chat integration for your business so that you can efficiently support your existing and new customers.
CRM systems need the name, email address and contact number (optional) as a minimal requirement for a lead. This can easily be captured for a visitor requesting live chat on a website.
The info can be easily stored in the CRM system with easy integrations using APIs or third-party software. Some live chat solutions have their own integrated CRM systems thereby avoiding the need for integration and compatibility.
Benefits with CRM integration-
This allows them to update the CRM records after a chat session.
It also allows your chat agents to gain additional perspective into each customer's history.
Resolve customer queries instantly that automatically increase customer satisfaction.
Use Automated/Proactive Triggers to Engage Potential Customers Before They Leave
Customers browse your products and may find a product which is close to what they are looking for. At times, prospects do not know what they want and hence, they may browse similar products. Live chat can help in understanding their requirements better.
Thus, appropriate psychological triggers can be effectively used to retain or convert these prospects to customers. Refer figure below. This shows that emotions or psychology plays an important role in the decision-making process.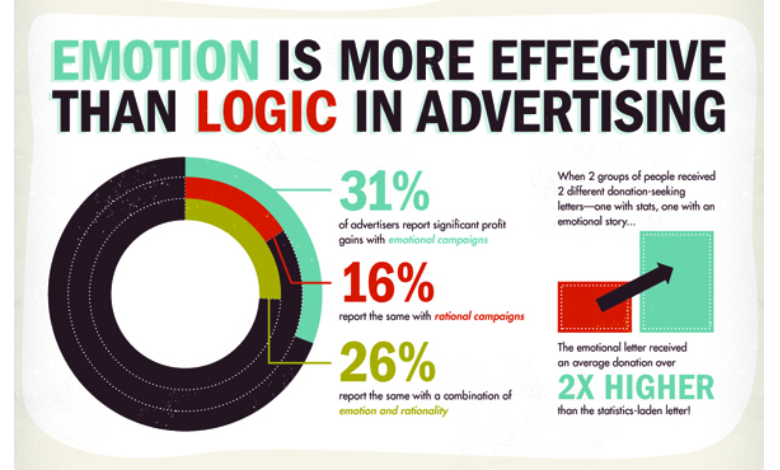 (Source – hubspot)
The combination of psychological triggers works best especially at the time when the prospect is leaving. Triggers can be activated to play on different emotions using different combinations. Example, a spot discount can be offered, or a limited time offer with additional perks can be displayed.
Connect With Face Book Messenger For Leads
Just look at these numbers: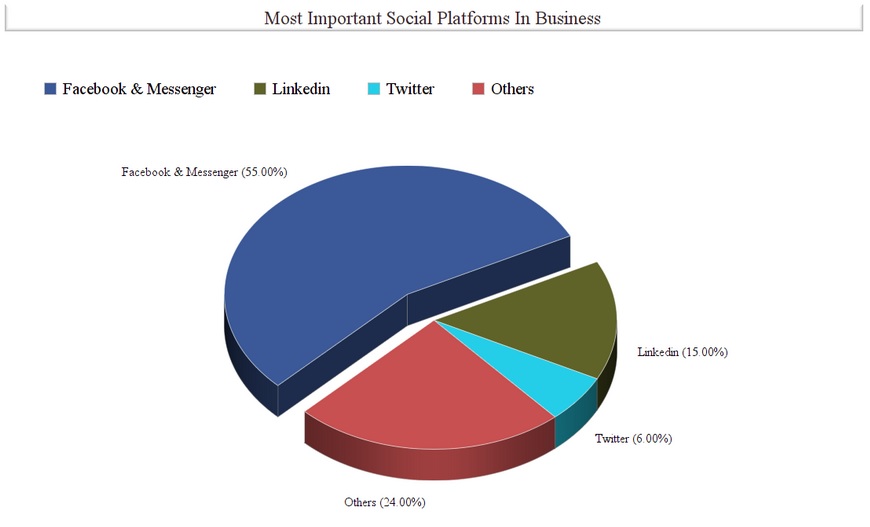 (Source – cybrosys)
Looks pretty convincing. When we have a closer look at the numbers; we found that the Facebook messenger application still holds the lion share of the pie.
No doubt that Facebook messenger is one of the most versatile apps to connect to people. This platform continues to find innovative ways to help businesses enrich their customer journey.  Businesses can easily embed Facebook messenger button on their website.
Whether they get pre-sales questions or need to resolve an issue, agent can easily initiate a conversation with just a simple click.
"Wouldn't it be nice if people raising their queries and stay on your website and able to sent you message through Facebook?"
 Benefits of connecting live chat with Facebook messenger–
You can easily establish a conversation thread in Messenger even in mobile.
Immediately get their full name, language preference, profile photo, time zone and other details from Facebook.
You can easily integrate with hubspot, salesforce, or any other CRM or customer service platform that supports Facebook handover protocol.
Create Departments And Route Queries Directly To Your Sales Team
When an anonymous lead starts a new conversation with you, they could be a brand new lead or a logged-out customer. With agent conversation routing skill, you can automatically identify and separate leads from customers, so new conversations always go to the right team or teammate.
Be Ready With Sales Objections Using Canned Responses
Objections are standard responses that are crafted to counter sales objections. Live chat software or solutions do incorporate the feature of "canned responses". These are simple pre-created responses that can be sent to the customer at the click of a button or automatically based on pre-defined keywords.
Canned responses are an essential part of the sales funnel to close deals. Generally, the way the responses are framed are based on careful study. The appropriate rebuttal must be chosen to not offend the customer and gain his confidence at the same time. Live chat can be customized with different canned responses for different queries.
Use Visitor Analytics To Understand Your Potential Customer
Visitors generate data when they visit your webpage. The starting point could be how they found your website. After landing on your website, which links they click on, which parts of the page they click on, etc. These are various data points that can be tracked, and potential customers can be identified immediately.
Where a visitor clicks on the website can act as a trigger point. Example, a visitor may click on different parts of an image which can then possibly trigger a live chat with an agent. The agent can guide the visitor with more details about the product displayed in the image with its variants, etc.
Final Word
Hence, from the benefits listed above, growing demand of best live chat software for lead generation is an indicator of the dependency of visitors and customers on support agents. This directly relates to the customer's level of trust in the website. Feel free to expand your knowledge by reading other relevant resources on how to make your customer service more effective.